Director of Public Prosecution Mike Chibita has expressed frustration over the failure to have a conclusive probe into the murder of the former Assistant Director of Prosecution Joan Kagezi.
DPP Chibita made the remarks ahead of the Joan Kagezi memorial lecture to be held this Friday 13, 2018 at Nile Hall, Hotel Africana in Kampala. The lecture is organized in partnership with Wayamo foundation. It will run under the theme; "Combating international and transnational organized crime; lessons learnt and best practices".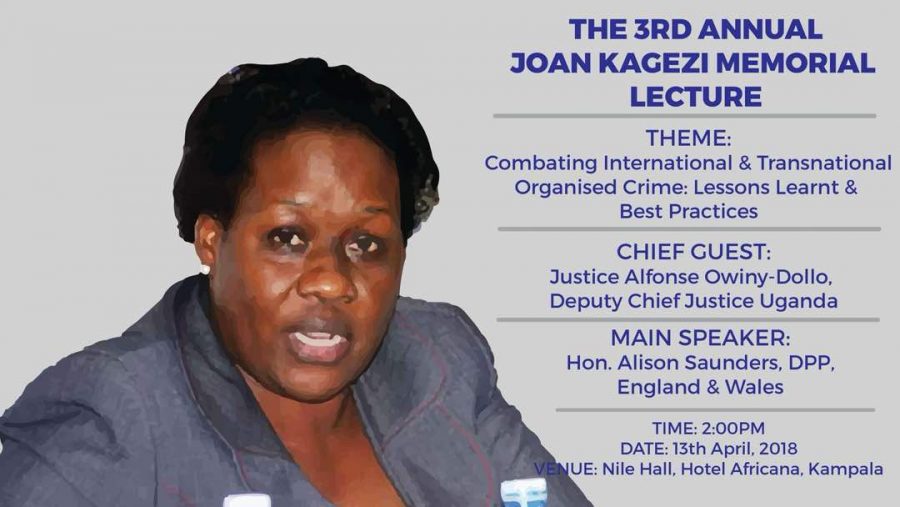 Chibita blamed the slow progress in the Kagezi murder investigations to Uganda's failure to have well trained investigators and avail forensic resources.
Chibita said that, "There is no file directly linked to the murder of Joan Kagezi."
Chibita says that the complexity in the investigations stems from the fact that Kagezi's murderers were highly sophisticated organized.
"People who did this were organized, they were not ordinary criminals. They were able to plan this and plan their escape,'" Chibita added.
Chibita however is hopeful that these criminals will be eventually be tracked down.
He said that although no one has been prosecuted so far, "We have leads and we are hopeful that sometime we shall be able to bring them to book."
The functions of the DPP are provided under A.120 (3) and include;
To direct the police to investigate any information of a criminal nature.
To institute criminal proceedings against any person or authority in any court other than a court martial.
To take over and continue any criminal proceedings instituted by any person or authority.
To discontinue at any stage before judgment any criminal proceedings.
Kagezi who until her death was assistant director of public prosecution was shot dead by unidentified assailants on the evening of March 30th 2015. She was the lead prosecutor for July 2010 Kampala bombings that claimed over 70 lives.