On the surface, Brigadier Sabiiti Magyenyi Muzeyi is a quiet and an unassuming fellow.
Beneath this demeanor, Sabiiti is said to be brilliant workaholic fellow who prefers to operate away from the limelight.
An officer who worked with him in SFC told us that Sabiiti is a strict disciplinarian who cannot stand incompetent people and shoddy work.
"When he tells you to write a report about an incident, you must provide even the minutest detail," the officer said.
Sabiiti belongs to a group of young graduates who joined the army in 1997 having been in the so called "study groups" formed by the First Son, Maj Gen Kainerugaba Muhoozi.
At the university, he is said to have excelled academically and his desire was to continue with his academic pursuits.
Yet even if it was not for the Muhoozi prompting, Sabiiti was already a close relative to Museveni.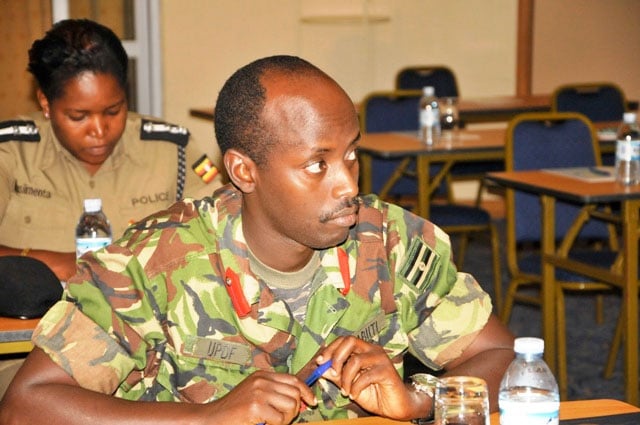 Sabiiti's father Zekeriah Magyenyi was married to one of Museveni's maternal aunties. A bush war veteran, Magyenyi died in June 2007.
After his father's death, Museveni became Sabiiti's father figure.took on the father figure
After he graduated from the cadet course, Sabiiti was recruited into the Special Forces Com
The youthful Magyenyi was a commander of PGB, OCC coy, CO Anti Tank Guided Missile Regt, Second in Command OC Technical PPU.
In 2012, he was made deputy commander of SFC until 2017.
While at the SFC, he was widely believed to be brain behind a number of key decisions.
In 2017, he was appointed commandant of the Military Police replacing Col Emmanuel Kanyesigye who was promoted and appointed the Fourth Division Commander in Gulu.
Brig Sabiiti had just returned from Russia where he was doing military training.