On the morning of 6th February 1981, a group of 42 people holding 27 guns and pistols stormed Kabamba barracks with an aim of looting guns that would be used for their protracted war on Apollo Milton Obote's government.
They attack was a success and the rest is history.
Fast forward, on January 11, 2018, almost 37 years later, the place is as quiet as a grave. Save a few who guard the quarter-guard, you can hardly notice there are soldiers at the place.
As soon as you enter the gates of Kabamba, a giant portrait for the then National Resistance Army commander and now president Museveni with his AK47 rifle commanding his troops welcomes you.
This, according to Gen.Elly Tumwine and Col.Richard Kitatta Sseguya, the place's current deputy commandant, is the place where the first bullet was fired and marked the beginning of the five year protracted liberation war, that many have always come to describe as the story of 42 people with 27 guns.
Gen.Tumwine, vividly recalls the events on the fateful day as if they happened only a few seconds ago, and he is proud while sharing his story about this day of February 6, 1981.
"Have you ever seen a mango tree full of fruits? That is what Uganda is now. What a wonderful result it was (after the Kabamba attack),"Gen.Tumwine happily says as he shares his story to the Nile Post while at his home in Nakasero.
He says that the journey that led them to Kabamba can be traced as back as their days at Ntare School together with a few of their fellow students discussing pan Africanism.
Tumwine, who was one of the 27 people who started the NRA says that at the end of the 1979 liberation war, he was among the group 0f 300 cadet officers sent to Munduli,( Tanzania Military Academy) for training and from there, he was posted to Masindi as a training instructor.
"We had earlier got in touch and discussed with Museveni who had taught me in primary school that if the 1980 elections were rigged, we could go to the bush as the only way out."
"We were (after returning from Munduli) slowly contacting some our close friends we trusted to bring their guns. A few days to the attack, we gathered and people brought in their guns at Bukikerezi house in Makindye where we kept them for a night before leaving for Kabamba,"Tumwine narrates.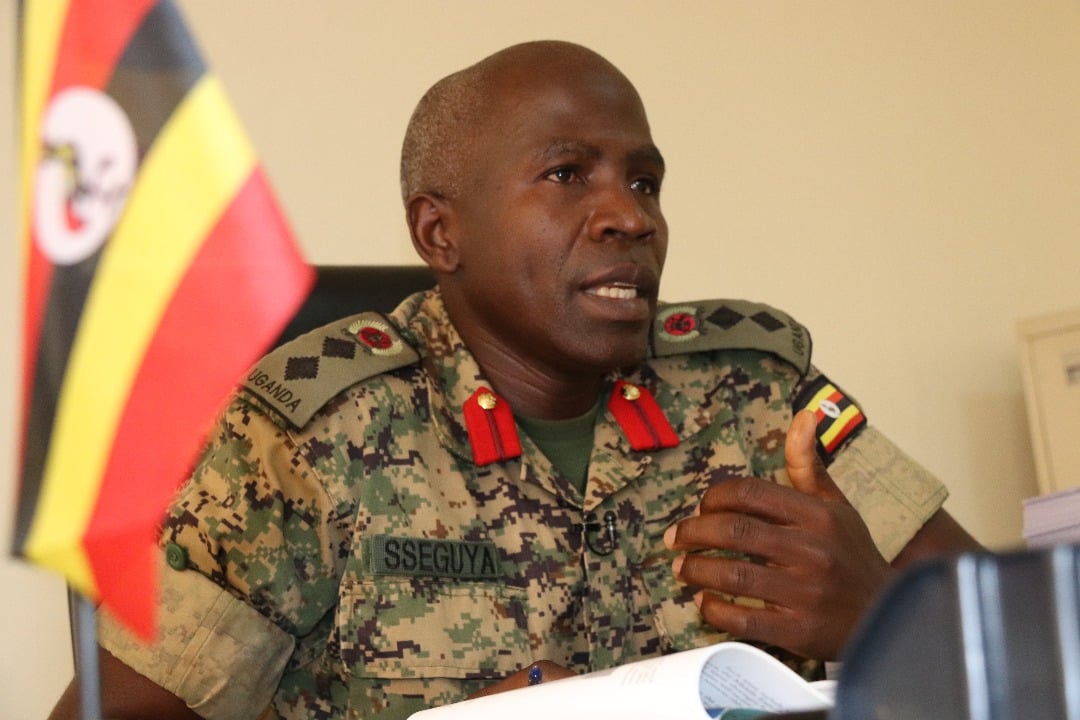 He says the group had organised a truck through Brig.Lutaaya and left in evening of 5th February 1981 from Makindye with their 27 guns.
"All the guns and pistols we had were 27 and we were 43 including our contacts in Kabamba."
Tumwine says they also had a pickup vehicle where Museveni and himself plus a few others rode up to Nyendo in Masaka but their car tyre got a puncture before reaching Masaka prompting Museveni to seek assistance from a friend in the area to lend them a small car to be used.
Meanwhile, the group divide themselves into four, each with a specific role towards the attack at Kabamba barracks and Tumwine was assigned to capture the quarter-guard.
"The arrangement was that when we reach the quarter-guard, we capture it and a few people move with the small vehicle and take control of the armoury," he says.
The UPDF four star general says that because he had a Uganda National Liberation Army Uniform, he was tasked to sweet talk the guards at the quarter-guard.
"There were two Tanzania guards at entrance. I started engaging them in a talk that I was from the headquarters and had brought them supplies. I had a password for my section that when they hear me say I have brought food they start firing. I started talking about supplies as I took my time for the small car to pass."
"When it passed, the guard got alerted and cocked his gun. I had already corked mine and shot at him. This was the first bullet."
He says they found a hard time capturing the armoury for weapons because the guard resisted them but said after the attack at Kabamba, they went away with a Land Rover and other equipment that helped them throughout the war.
Tumwine says joining the 1981- 86 liberation war is the most critical decision he has ever taken and has brought fruits not only to him but also the entire country.
The then Kabamba barracks a place where the first bullet for the five year liberation struggle was taken , 38 kilometres from the main road has now been turned into the Uganda Military Academy.
According to Col. Richard Kitatta Sseguya, the Deputy Commandant at the academy and also the chief instructor, the school was established in 1962 by the British to cater for trainees who had been identified to serve as officers and a number of current UPDF commanders have gone through Kabamba.
"Here, we take soldiers through what an officer or leader is supposed to be and some of those who have gone through this place include the current CDF,"Col.Kitatta says.
In 2016, President Museveni said that beginning with the 2017/18 academic year, the Uganda Military Academy at Kabamba will start offering degree programs after running the officers' cadet course for nearly 28 years.
"We have been offering a one-year course for our officer cadets and this time, we intend to change to a three-year course to award degrees in Defence and Security [Studies] because the demand for our courses is growing tremendously,"Museveni said in October 2016 at Kabamba.