Police on Tuesday afternoon swung into action arresting Democratic Party president Norbert Mao together with other party members who were in a procession to parliament.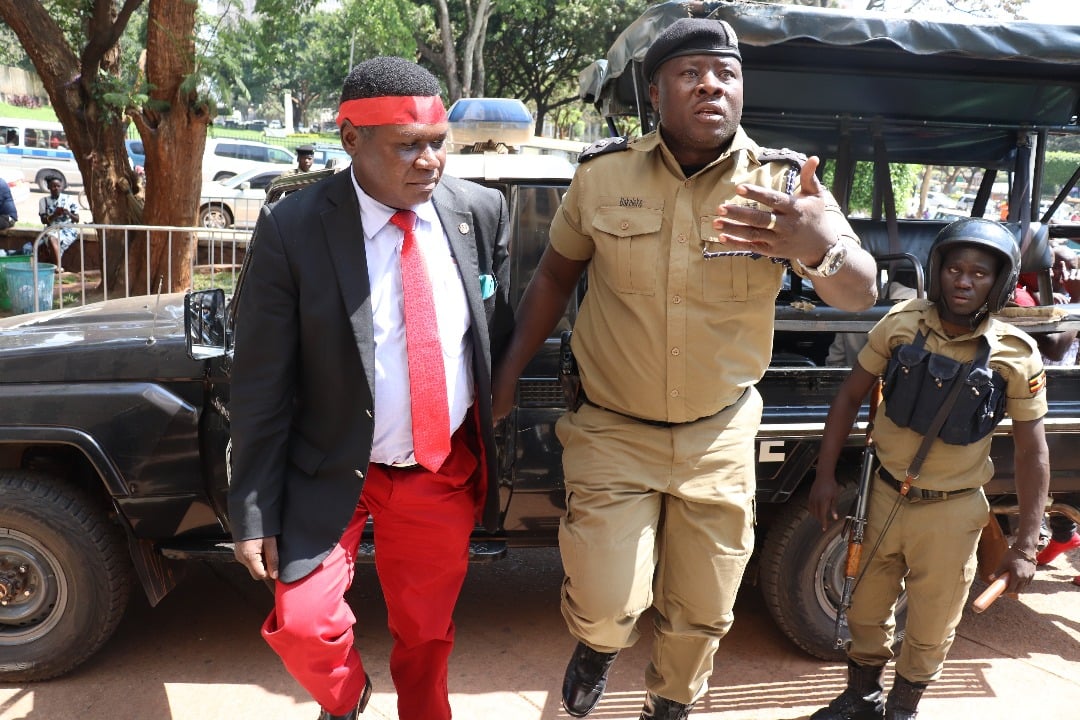 Earlier, Mao had told a news conference that he would march to the August House in protest of the impending report on the age limit by the parliamentary legal committee that is soon being tabled before the parliament.
At around 2pm, clad in a black jacket, red tie, red trousers and a red ribbon on the head, Mao together with other party members marched towards parliament.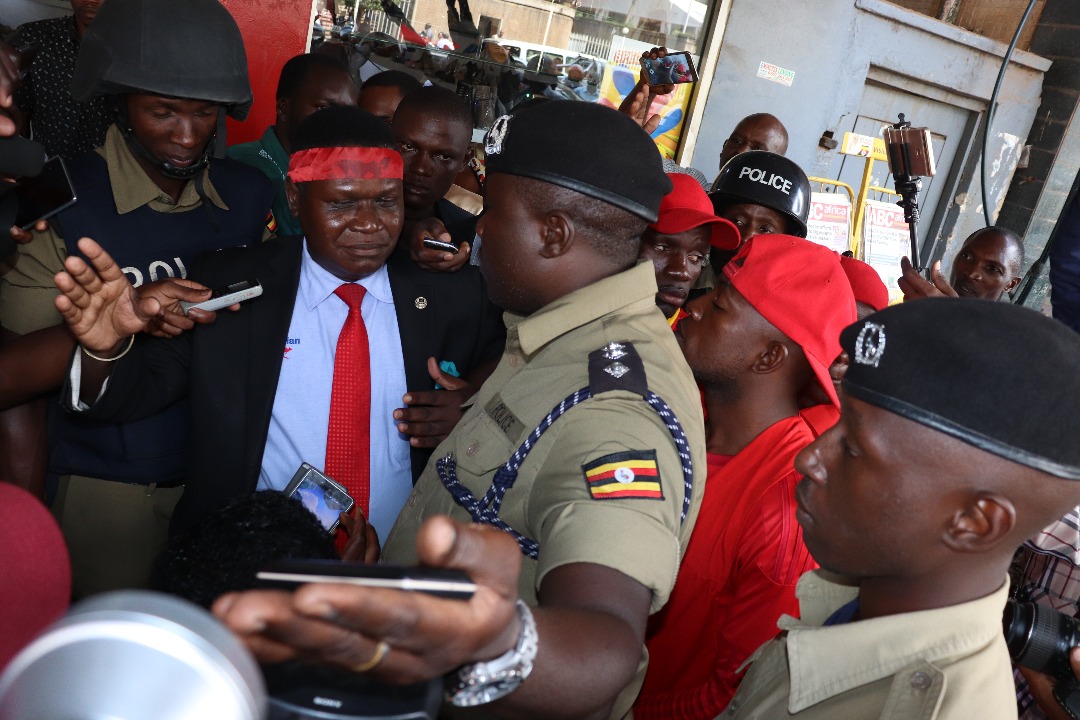 However, they were intercepted by police led by the Central Police Station DPC Joseph Bakaleke before asking the DP president to go with them to police because his security was at a risk.
"Every time you want to arrest me that is the reason you give. Today I am not going with you,"Mao dragged his feet.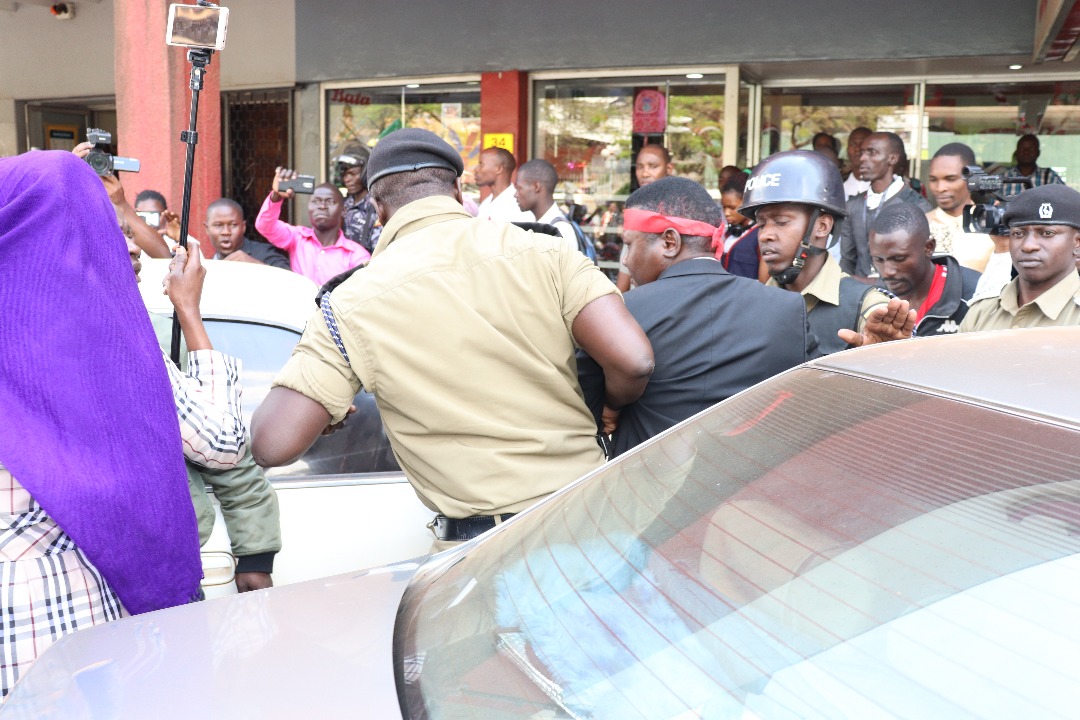 Bakaleke would later force him into a waiting police pick up vehicle and driven to CPS.
Meanwhile police were at this time arresting several youths and party members who were escorting Mao to parliament.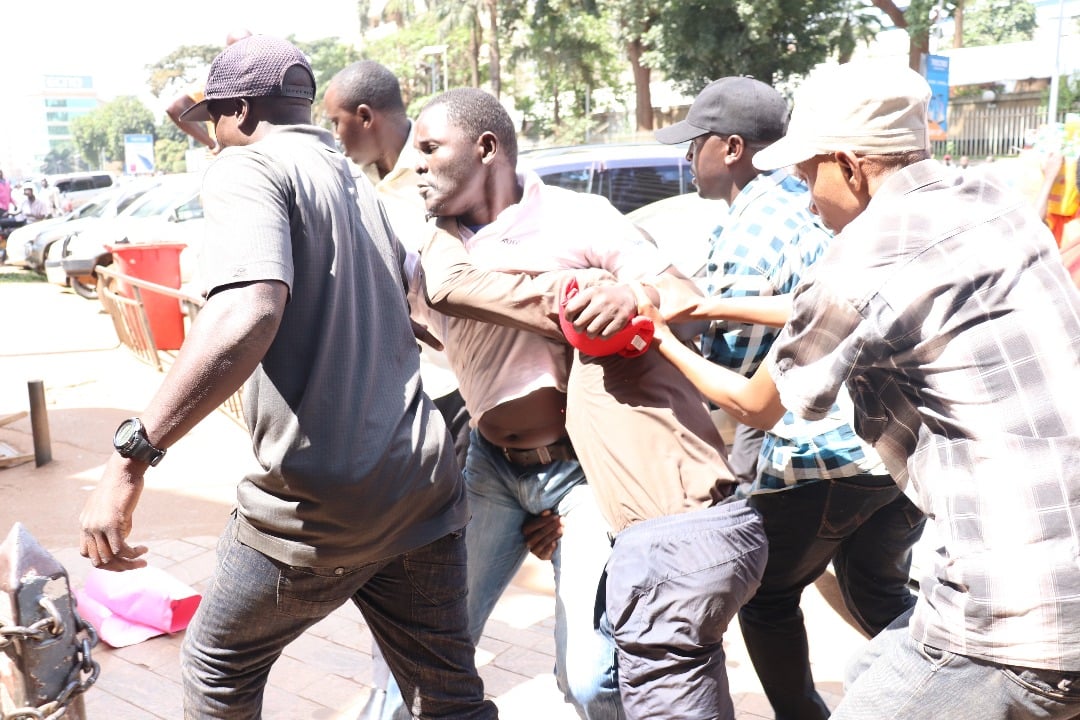 Kampala Metropolitan Deputy Police spokesperson Luke Owesigyire confirmed that seven people including the DP president had been arrested