Two senior police officers who were side-stepped in the recent appointment of police spokesperson Emilian Kayima have finally handed over their offices as they await new deployment.
The two officers include Commissioner of Police (CP) Fred Enanga who has been working as part of the administration team Assistant Commissioner of Police (ACP) Polly Namaye.
Before the appointment of the late AIGP Andrew Felix Kaweesi as police spokesperson in 2016, Enanga was holding that portfolio with Namaye as his deputy. The duo, however, remained in the public relations office during Kaweesi's tenure and that of AIGP Asan Kasingye who took over after the former was shot dead in March this year.
Last week, Senior Superintendent of Police (SSP)  Emilian Kayima was appointed to replace Kasingye as police publicist but the deployment remained silent on the fate of the two officers, both senior in rank to Kayima. The two have now handed over their offices.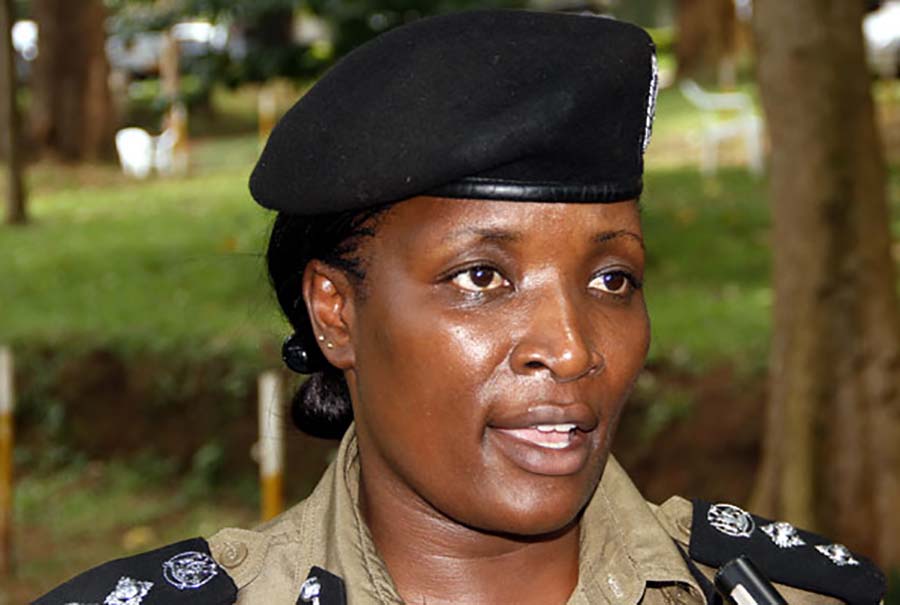 The two officers allegedly approached Kasingye and expressed their inability to continue working in the department. Kasingye then wrote a letter to the Inspector General of Police (IGP) Kale Kayihura requesting that the two officers be transferred to the office of Chief Political Commissar where he is Director.
In a meeting held on Thursday last week,  the officers bid farewell to their colleagues in the communication and public relations department.
"It was actually shocking that these senior officers left office before even a message transferring them was sent out," a source who was part of the farewell meeting said.
The IGP has not yet responded to Kasingye's letter.
The two officers were last seen at the Naguru-based communication and public relations office last week on the day of hand over. The office of deputy spokesperson and that of administrator in-charge of content which Enanga has been holding remain empty.
When the late Kaweesi was appointed as the police spokesperson Enanga was sidelined as his junior, Polly Namaye was made deputy spokesperson.
When Kaweesi died, this didn't change with Kasingye taking over office and immediately announcing Namaye as his deputy. Enanga was left to simply sit in office. After a while, a position was created in administration for Enanga and he became in charge of making press releases. The position was named Administrator in charge of communication content.