Having been part of so many street battles with security, Dr Kizza Besigye, has decided to add an extra layer of wire mesh to steel his car, the famous Land Cruiser V8 Reg No  UAN 661V.
The mesh covers the windscreen, the hind screen and the front and hind windows of the car.
The car, bought shortly before the 2011 elections, has served Besigye well in many of his battles. It has also shared some of the brutality directed at Besigye. Its windscreen has been shattered several times, its bumper has  fallen off several times.
Yet Besigye continues to prefer it over his other vehicles.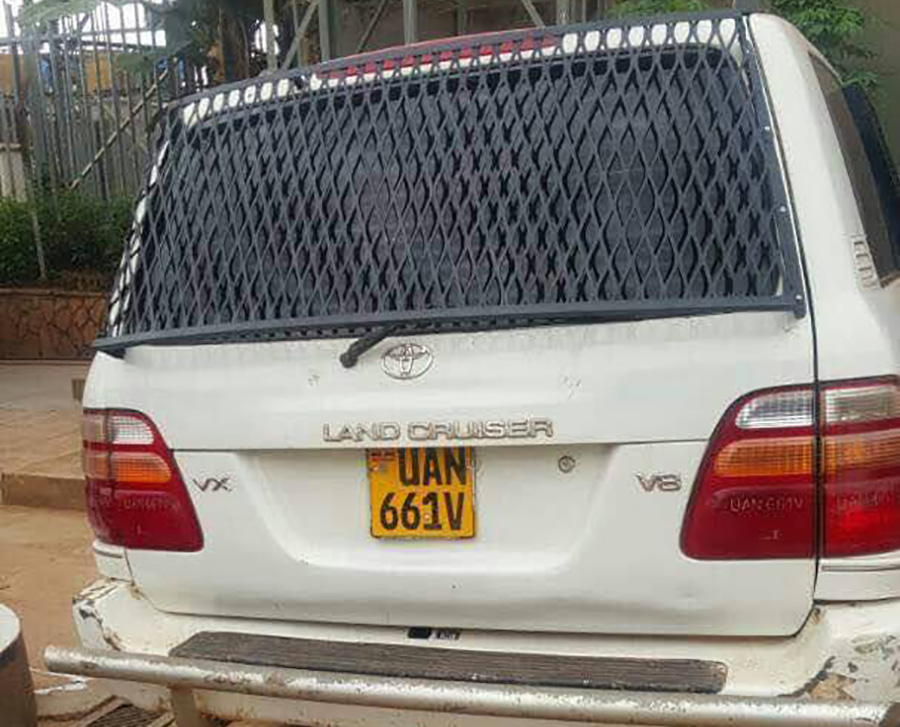 Perhaps it is this emotional attachment to the car that led the former FDC leader to fortify it.
One of his supporters told us that Besigye had "police proofed" his car.