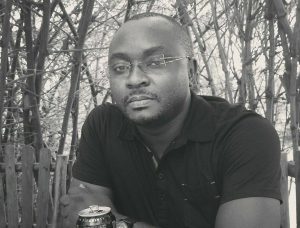 DR DANIEL TUMWINE
The Following patient is a figment of my imagination.
The details surrounding her condition are not. The struggles, anxieties and sacrifices that people who look after my fictional patient are all too real.
Proscovia is a 12 year old hypothetical child whose parents live and work in Kampala.
Six months ago, Proscovia started feeling tired, listless and developed a shortness of breath when climbing up the three flights of stairs to her flat in Naalya.
Soon her parents noticed her feet and face begin to swell. She was brought to my practice shortly after by distraught parents.
An examination and a few diagnostic later confirmed an initial suspicion of cardiac failure due to a condition called rheumatic heart disease.
As a result, two of her heart valves were damaged.
She urgently needed to undergo what is called a Ross Procedure.
This form of open heart surgery has been successfully performed at Mulago Heart Institute.
There are even non-governmental organizations (NGOs) who will meet the cost of this procedure if the parents are unable to bear the cost.
Similarly, there is a hospital in Khartoum, Sudan, called The Salam Centre for Cardiac Surgery run by an Italian Catholic NGO that provides free heart surgery to anyone who can prove they are of African origin and are able to show up on their doorstep.
Until the operationalization of King Faisal Hospital cardiac centre in Kigali, the Rwandan government sent most of its children requiring heart surgery to the Salam Centre in Khatoum.
An Entebbe to Khartoum return flight is USD350.
Despite giving these options to Proscovia's parents, a representative of one of the leading Indian hospitals reached out to them and convinced them that Indian health care is far superior to African care.
This is despite the fact that facilities such as Cure Children's Hospital in Mbale, and The Comprehensive Rehabilitative Services in Uganda (CORSU) Hospital in Kisubi that offer free services, are recognized world-wide as centres of excellence in paediatric neurosurgical and orthopedic centres respectively.
These facilities frequently host patients from as far as west Africa and Central Africa.
Proscovia's parents were told to part with over two hundred forty million shillings for a procedure in Northern India.
Because medical insurance penetration is low -at less than one percent- most Ugandans will pay for health care out of pocket, and thus have to sell land, hold fundraisers such as car washes, and look to friends and family to access health care abroad.
And, therefore, according to script, following in the footsteps of a few hundred patients before them, Proscovia's parents sold the three pieces of land they owned in Gayaza, Mukono and Sonde.
This raised only a third of the monies required.
A strong Facebook fundraising campaign was then initiated that included two car-washing events, direct pleas, and a successful charity concert, Proscovia's family were finally able to raise the funds to go to India – broke and broken.
According to the world bank, last year alone, East Africans spent USD 1 billion seeking treatment in India alone.
So lucrative do the Indians find the East African market, the cash rich Narayana Hrudayalaya Ltd group will be breaking ground in January next year on a 130-bed cardiac specialist hospital in Nairobi to act as a conduit for East Africans to access Indian care.
Indian leading hospital brands such as Apollo Healthcare and Moolchand Healthcare now have dedicated offices in Uganda and many African countries to tap into those who demand quality care.
A number of Medical Tourism organizations have recently sprung up in Nakasero and Kololo to act as agents for big brand Indian hospitals eager to tap into the lucrative Ugandan market.
Daily, we medical doctors are bombarded by Indian hospital representatives reminding us to 'refer patients for great care in India'.
Just the other day, I was being offered a 20 percent commission if I referred a patient with another heart condition to India whose case could be handled just as well – and for free- at Mulago Heart Institute or in Khartoum.
Patients are ignorant of their choices mostly because of the poor faith they have of Ugandan health care as well as subtle pressure from commissioned physicians or overt pressure from Indian Hospital  Representatives to try out Indian Health care.
Medical tourism is one of the fastest growing sectors globally-with India at the heart of this growth. Globally it is now a 120 billion dollar industry (25% of it coming from sub-Sahara alone) and according to a report issued by VISA and Oxford Economics, it is projected to grow by 25% year on year for the next ten years.
Proscovia's  operation was successful and she returned to Uganda a few months ago. Other than a slightly elevated blood pressure, she is in good health.
However, she is now quietly raising funds to return to India for her scheduled six monthly check up.
Dr Daniel Tumwine is the lead Paediatrician at The Chidren's Clinic Naalya.