The Inspector General of Police, Gen Kale Kayihura, has distanced himself from the two senior police officers arrested recently in connection with the kidnap of Lt Joel Mutabazi, a former body guard of President Paul Kagame.
Nixon Agasiirwe, the former head of a special operations unit and Joel Aguma the commandant of the Professional Standards Unit (PSU) were arrested last week and arraigned before the General Court Martial on October 27.
They were charged with the kidnap of Lt Joel Mutabazi, a former bodyguard of President Paul Kagame.
The two are said to be close confidantes of Kayihura.
But speaking publicly for the for the first time about the saga, Kayihura said that his relationship with any police officer is based on their performance not any special consideration.
"There is no body close to me in a special way. I am the inspector General of Police of all police officers. I don't know where this idea that I have got a special clique came from. My relationship with any officer is based on work. If you are performing very well you will get my attention. If you are not doing well, my attention towards you will be limited except from a disciplinary point of view," he said.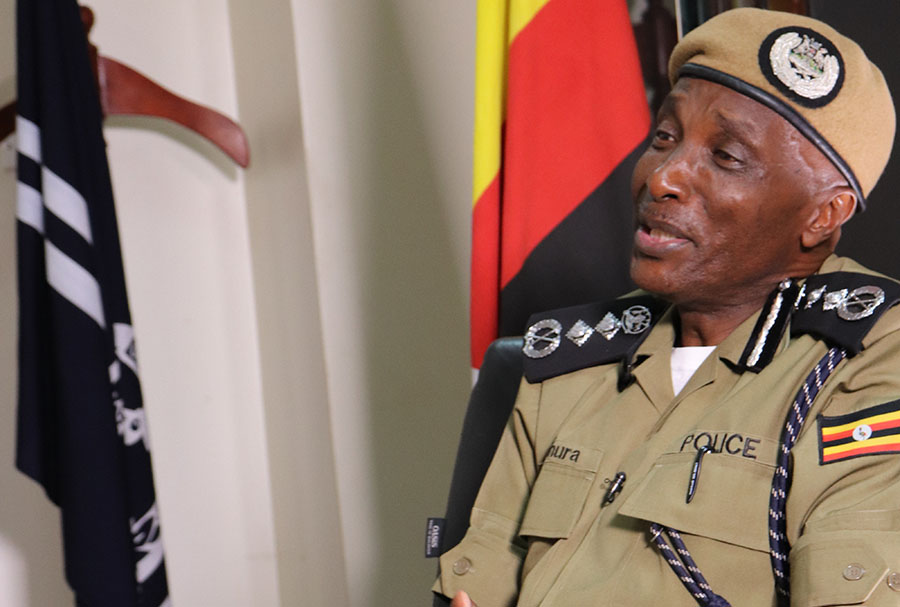 He said Agasiirwe did not head any special unit as reported in the media.
"There is no such a unit as special operations unit. The so called special operations unit is a department under crime intelligence which is headed by Col Atwooki Ndahura. We have a witness protection units. There is no such a unit as special unit for operations. Nixon who you are trying to magnify was just a head of a branch within crime intelligence. He was not big at all. Nixon could have been senior in appointment but it is not the way you present it. You would think he is a director or head of department," he said.
Animated but composed, Kayihura feared to go into the details of the Mutabazi case because of the subjudice law. He however offered his quick insights into the saga.
He said: "The police did not handover Mutabazi. I was abroad in Colombia. I had gone for Interpol but I left the file on the desk with instructions that I would handle it when I came back. I knew how I was going to handle it. Police did not hand over the gentleman. Whoever did it, did it by himself. The police in Rwanda sent us a huge list of genocide suspects with files in line of Interpol. We have been having this list for a long time. We did not handover anybody. Instead I contacted my minister and the attorney general seeking their guidance. These initiated meetings with their counterparts in Kigali and handled the matter."
Asked if he is under investigation by the CMI, Kayihura said he was not aware of anything of that sort.
"I am not aware of any investigation. If they did there is nothing newsworthy because police can seek information from an agency when they are investigating a matter and the reverse is true.
I have not been approached.
He said while investigating Agasiirwe and Aguma, the CMI had received cooperation from the police.
"They received cooperation from me and there is nothing strange or momentous about it. It is a normal thing. What surprises me is that it has taken a huge magnitude it has taken. We have worked together in all these big cases. All the security agencies work together all the time," he said.
No rift with Tumukunde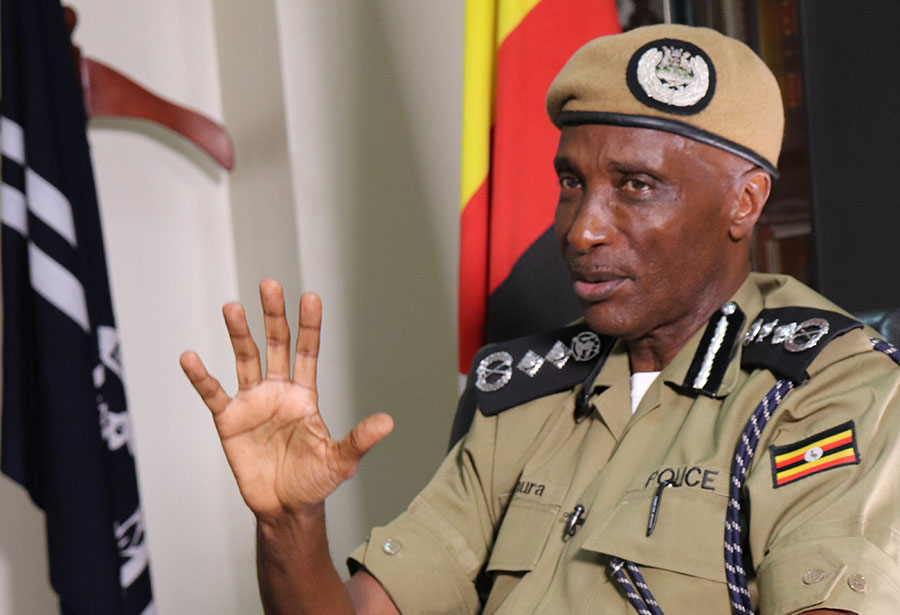 On his frosty relationship with Lt Gen Henry Tumukunde, the minister for Security, Kayihura said some people were trying to whip up a storm in a tea cup.
"What is a rift? From my point of view I don't have any problems with Honourable Tumukunde. I respect him and I know his role as minister of Security. I stick to mandate as IGP which is to ensure that law and order are kept. How do I disagree with a minister? I am at the operational; level. He is high up there. Whoever wants to make this an issue, I don't know what their intention is."
The two have however publicly disagreed before; on the handling of the Andrew Felix Kaweesi murder case and during the recent murders of young girls in Entebbe and Nansana.
On the rope pulling between security agencies at the home of Muhooza Christine Mbabazi, a girlfriend to the late Kaweesi, Kayihura said there had been a minor misunderstanding between various security agencies which had been sorted.
He said: "It was not big. It was just some uncoordinated troop movement."