Uganda Airlines will carry staff and service providers on its maiden commercial flight to three regional destinations, the Minister for Works and Transport, Monica Ntege Azuba has said.
Government recently announced it had postponed the Uganda Airlines maiden flight from July 31 to the end of August due to a delay in acquiring the Air Operator Certification (AOC), which allows any aircraft operator to fly commercially.
Addressing journalists on Tuesday, Azuba said the launch routes for the national carrier will be Nairobi, Dar Es Salaam, and Mogadishu.
"These destinations shall be operated first to orient staff and service providers in the Uganda Airlines procedures and standards,"Azuba said.
She noted that after the introductory phase in August, the other destinations including Kilimanjaro, Juba and Mombasa will be added.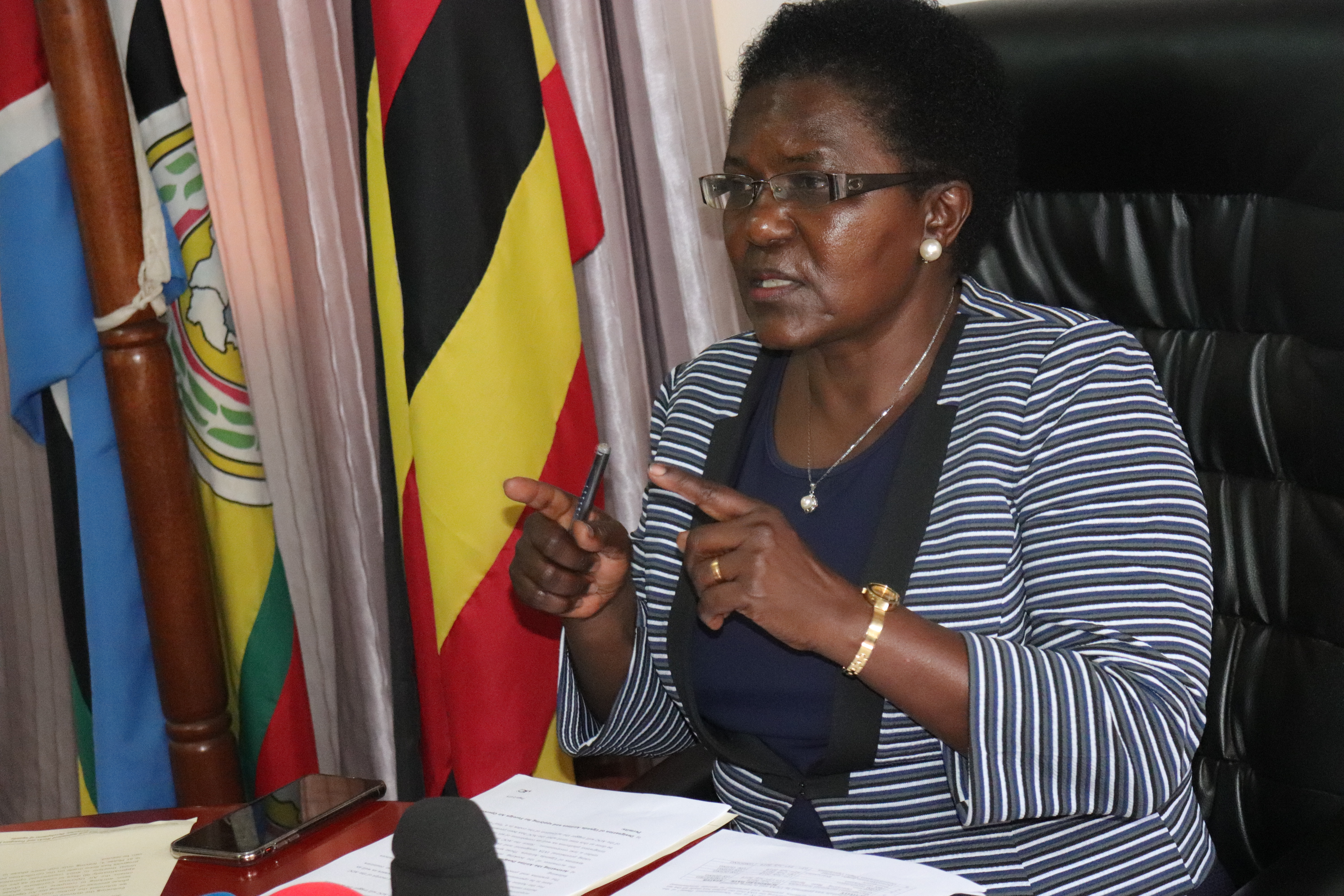 According to the Works Minister, other destinations including Khartoum, Kinshasa, Kigali, Lubumbashi, Harare, Lusaka, Addis Ababa, Zanzibar and Johannesburg will be added after the arrival of the other two CRJ-900s aircraft set to arrive in September.
Postponement of maiden flight
Following the postponement of the maiden flight from July 31 to the end of August, a number of concerns have been raised by the public over preparedness of the national carrier to hover in the skies.
The minister, however, noted that they are still in line with the mandatory 90 days period in which the five phases that will enable the national carrier acquire the Air Operator Certificate.
She said the targeted date for the issuance of the Air Operator Certificate is July 28 adding that the airline can fly after this date.
"Uganda Airlines will need about 30 days from the date of receipt of the AOC to finalise testing and setting up of the systems and processes as well as acquiring clearances or operating authorizations from destination countries before embarking on commercial flights," Azuba noted.