South Korea through the World Food Programme has donated 5000 metric tonnes of rice to refugee settlements in Uganda as a way of eliminating hunger in the camps.
According to the ambassador of South Korea to Uganda, Bung Kyoo, they are not only looking at charity but emulating countries that provided aid to them in times of crisis.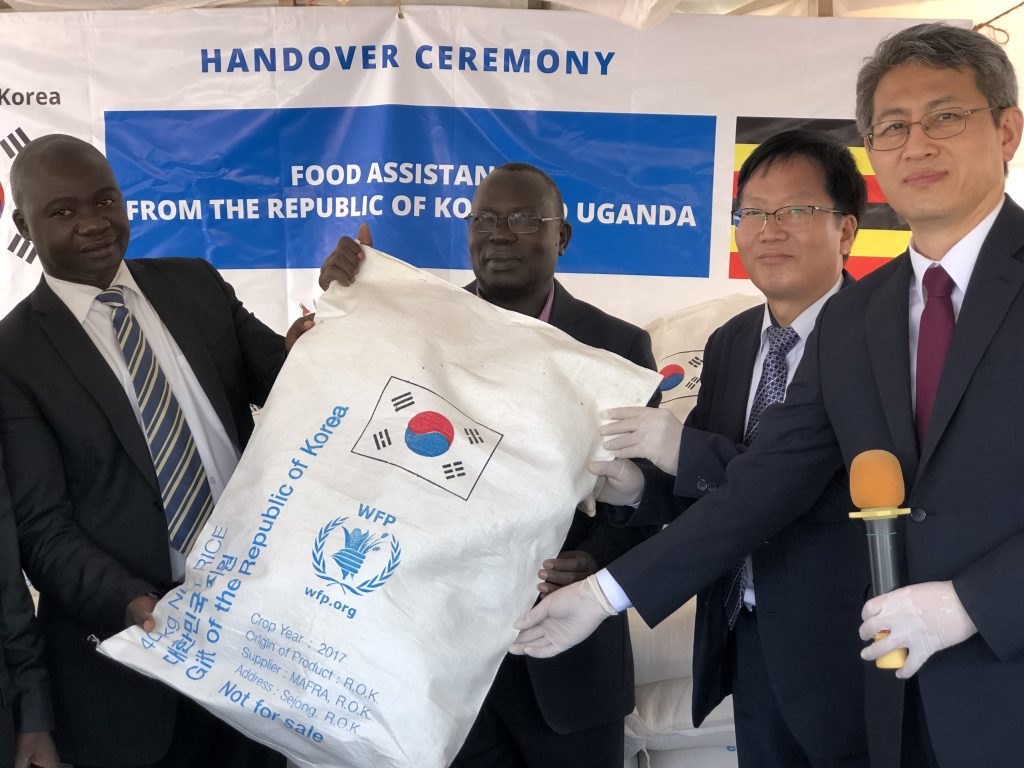 Nakivale refugee settlement is one of the five settlements that will benefit from the donations the rest being Kyaka II, Kyangwali, Oruchinga and Rwamwanja.
The 5000 metric tons of rice donation according to the World Food Programme will replace the maize for food assistance in July and August.
The donation is expected to benefit 213,000 refugees and is hoped to diversify the diet and improve nutrition among the refugees.
The donation supports Uganda's efforts to assist refugees who have fled conflict and hunger in the Democratic Republic of Congo (DRC) and other conflict areas in the region, and will assist the refugees to cope with the initial pressures of displacement, while enabling them to rebuild their lives, and peacefully coexist with their Ugandan neighbours.
"This is an extremely welcome and generous gift," said WFP's Country Director Mr El-Khidir Daloum.
"It is also a significant one, coming from a country that has itself experienced war and displacement, and has since made remarkable efforts to rise from the ruins," he added.
Despite making strides in the elimination of hunger, World Food Programme is worried that initiatives to ensure refugees support themselves in the near future have been slow.