By Ritah Tugumisirize
The state minister for sports Charles Bakkabulindi has flagged off Power lifter Roy Mubiru for the World Powerlifting championships in Ukraine.
This was at the ministry head quarters in Kampala.
Power lifter Roy Mubiru will be Africa's sole representative at the upcoming world powerlifting championships in Lutsk, Ukraine, between the 16th to 19th May.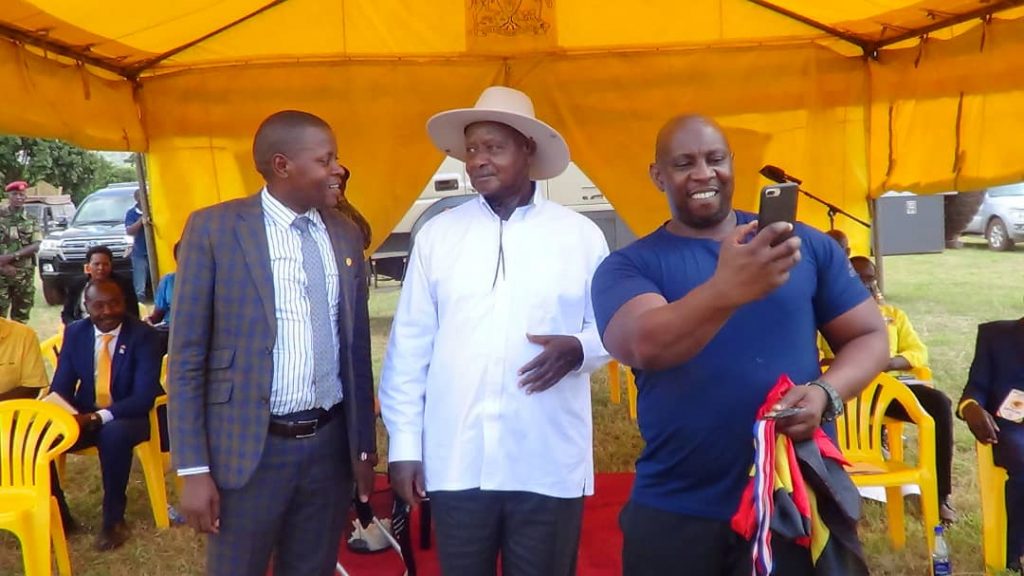 Before the tournament in Ukraine, Mubiru will first test his readiness at the Arnold Classics Powerlifting championships in the state of New Jersey, in USA this month.
Minister Bakkabulindi hopes Mubiru will fly the national flag high at the world stage.
"I am happy that Roy Mubiru will be representing Africa, Uganda in particular at the World powerlifting championships in Ukraine, I know by him carrying this flag, it will be Uganda on the map, may you raise that flag higher as you win. I wish you success in all you do," the minister said.
The American based power lifter who recently received $8000 from the president to facilitate his preparations is grateful for the support and hopes he will pay the faith.
"I thank everyone one who has supported me in this journey, the president who gave me $8000, the ministers, media and everyone around me, it has been tough but have managed to go through it all and am ready to represent my country and continent at large, am going to do my best to win as I continue to motivate more youth out there so we can develop powerlifting in Uganda," he said after receiving the national flag.
Roy Mubiru was the first African to qualify for the world Powerlifting championships after winning gold at the 31st America annual bay, in Fitchburg Massachusetts on the 27th of October 2018.
No Ugandan has ever been at the Powerlifting World Championships before.