The police and military were on Monday afternoon involved in running battles with people in the city centre who were protesting against the detention of Kyadondo East Member of Parliament Robert Kaygulanyi also known as Bobi Wine.
Following the chaos in Arua last week that culminated into the alleged stoning of the presidential convoy, Kyagulanyi was arrested by security before he was later arraigned before the General Court Martial sitting in Gulu and charged with unlawful possession of arms and ammunition.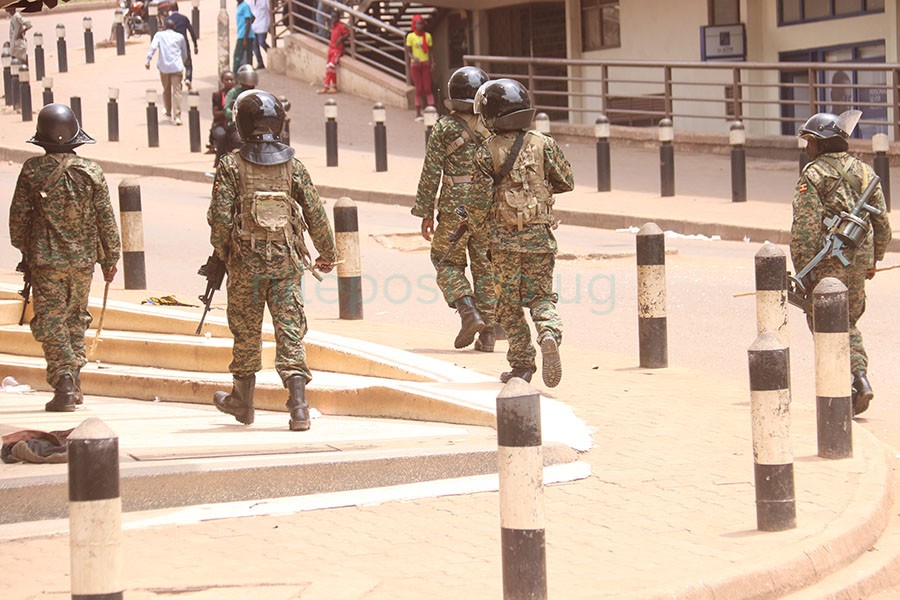 He has since been remanded to Makindye military barracks.
On Monday, traders in Kisekka market set bonfires blocking Kyaggwe road and other nearby roads as they chanted Bobi Wine's slogan of 'people power'.
Police led by CPS DPC Joseph Bakaleke would later swing into action to quell the demonstration but were later beefed up by the military as the riots spread to various parts of the city centre .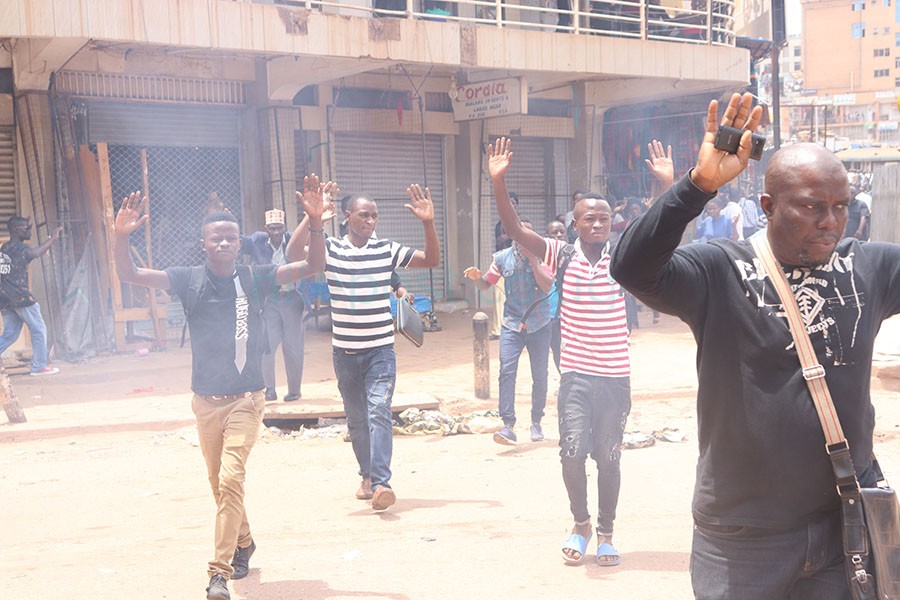 Meanwhile, bullets and teargas rocked the city centre as both the police and military tried to calm the situation.
During the chaos, Reuters journalist James Akena was arrested by the military and equipment confiscated before being detained at the Central Police Station.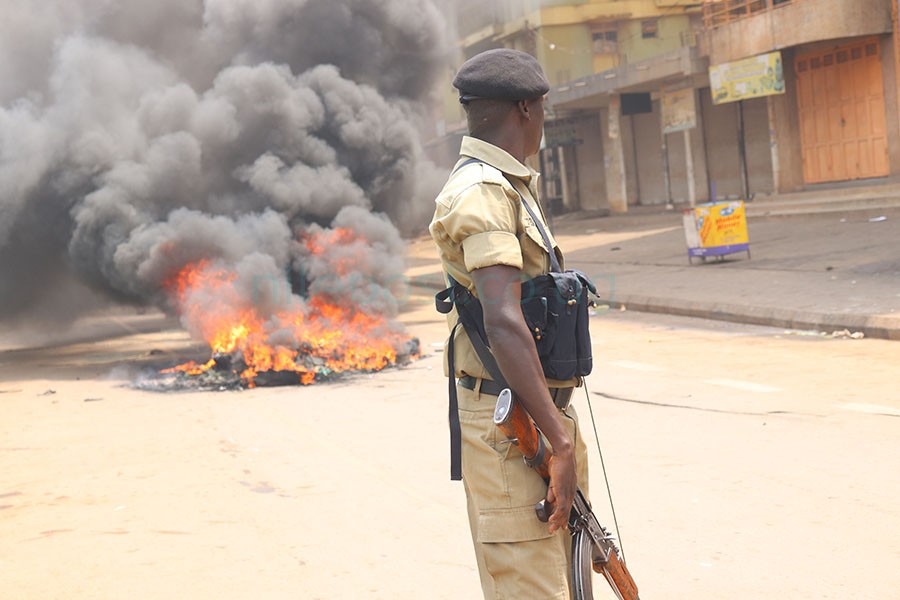 Several people were later arrested before being detained at the Central Police Station in Kampala.
Both the police and military remain deployed all over the situation to monitor the security situation.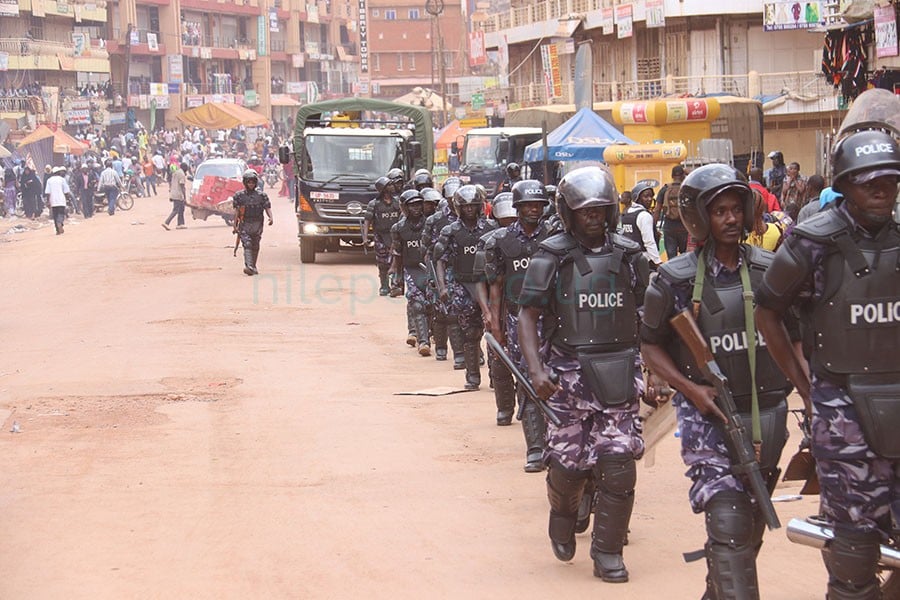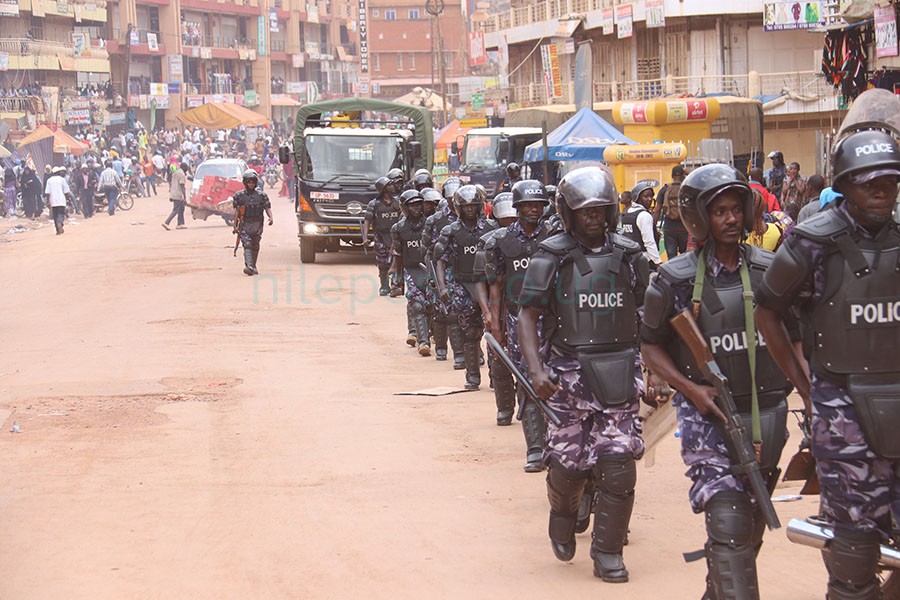 The protest comes hours after a protest in Mityana on Sunday that left one dead and six others injured over the alleged torture of Mityana Municipality Member of Parliament, Francis Zaake.
Speaking to journalists during the weekly press conference on Monday, police spokesperson said over 20 people had been arrested during the protests in Mityana on Sunday.
"I would like to caution members of the public to desist from violent confrontations and acts that violate the law.It is high time we learnt to to resolve conflicts inf any, amicably and peacefully, "Kayima said.
He noted that during the Monday protests in various parts of the city, over 40 people had been arrested for blocking roads and setting bonfires which paralyzed business.