President Museveni has said the creation of more districts has stretched national resources urging MPs  and other political leaders to stop agitating for creation of new districts.
Speaking at celebrations to mark the International Youth Day in Kampiringisa, Mpigi, the president said once more resources are available then government shall have money to invest in income generating projects for the youth.
"On the question of capital, I urge MPs and ministers to support me in emphasising some expenditures, like creation of new districts, so that we make more money available for the youth to use as capital," Museveni said.
President Museveni has previously justified the creation of new districts as a way of "liberating" some ethnic groups and bringing services closer to the people."
At the time he took power in 1986, Uganda had 33 districts, Today, Uganda has more than 120 districts.
Museveni said the capital generated from savings will be helpful for the youth.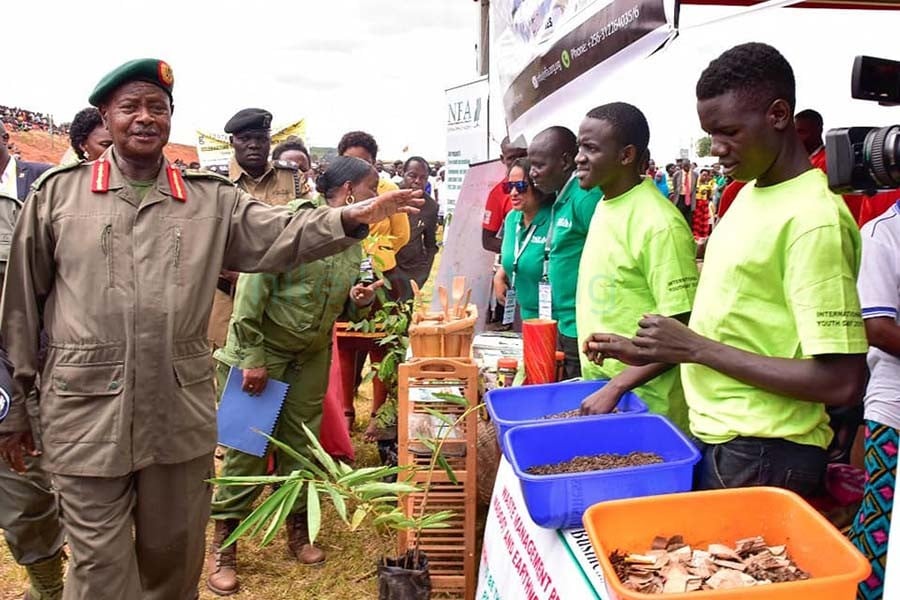 "We have a factory in Luzira which makes drugs but they are importing starch as an ingredient for tablets. With such capital, we could support those young people to make pharmaceutical grade starch for making medicine," he said.
He said government will embark on a campaign to sensitise people about value-addition, which will make our goods competitive.
"Everything is now in place, we just need to focus. Again, I congratulate the youth celebrating this day and hope that when we meet next year, there will be no more importation of maize, sorghum, shoes, etc and we shall be exporting fish, flour and many others," Museveni said.