The UPDF Commander of Land Forces,Maj.Gen. Peter Elwelu has applauded the outgoing Military Police commander Brig Muzeeyi Sabiiti for dealing with hooliganism in the city.
Brig Sabiiti was recently appointed the deputy Inspector General of Police by President Museveni.
Speaking at the handover ceremony for Sabiiti, who has been the commandant of the military police, Elwelu said in the past few years,Kampala had been taken over by hooligans but applauded him for cracking the whip on them.
"Thank you for handling hooligans like [Abudallah] Kitatta who made the city chaotic," Elwelu said.
The army in January cracked the whip on the boda boda 2010 patron, Kitatta and a number of his members before arresting them.
The land forces commander said that Kampala being the face of the country, many people would want to take the opportunity to destabilise it but this has not been possible during the tenure of Brig. Sabiiti.
"Thank you for defeating hooliganism .Kampala is the face of the country and should be for everyone to enjoy. We thank you for the good service and working with police .No wonder you are now going to police," Elwelu said.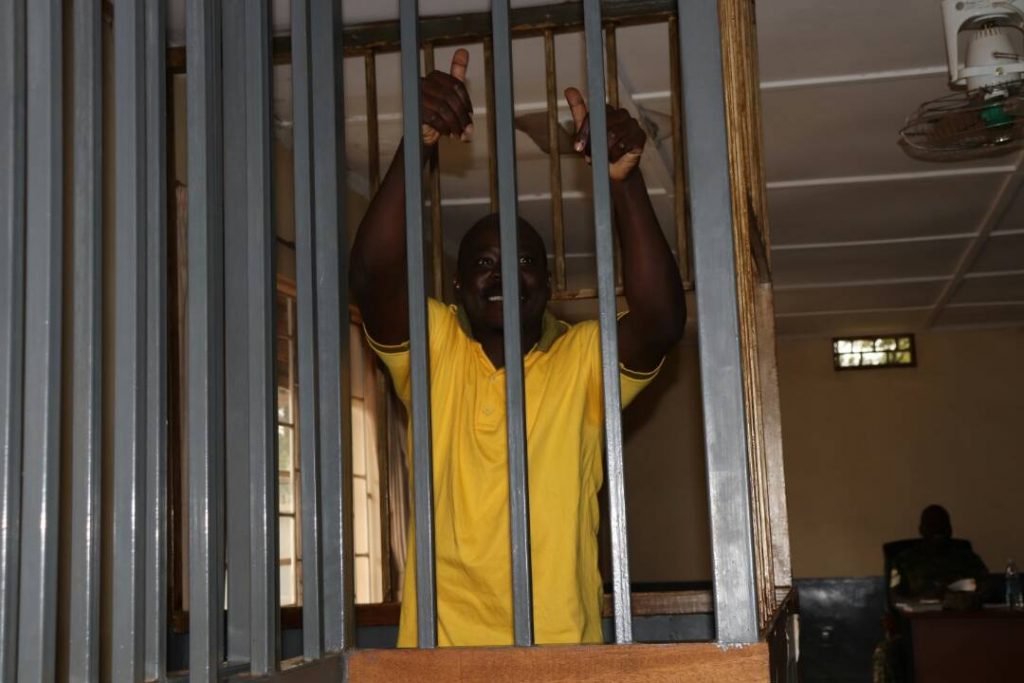 He also applauded the outgoing Military Police commander for organising the army unit in formations unlike before when it was armorphus.
Elwelu warned Sabiiti against what he termed as elite commentators who might inflate him.
"They will flatter you as the defacto IGP but that is not true.You are the Deputy IGP,"he warned.
"Do your work as Deputy IGP."
He implored Sabiiti to relate well with the new IGP Okoth Ochola for the benefit of the country and not individuals.
"What has killed Uganda is fighting for offices.Promote team work in police," Elwelu said.