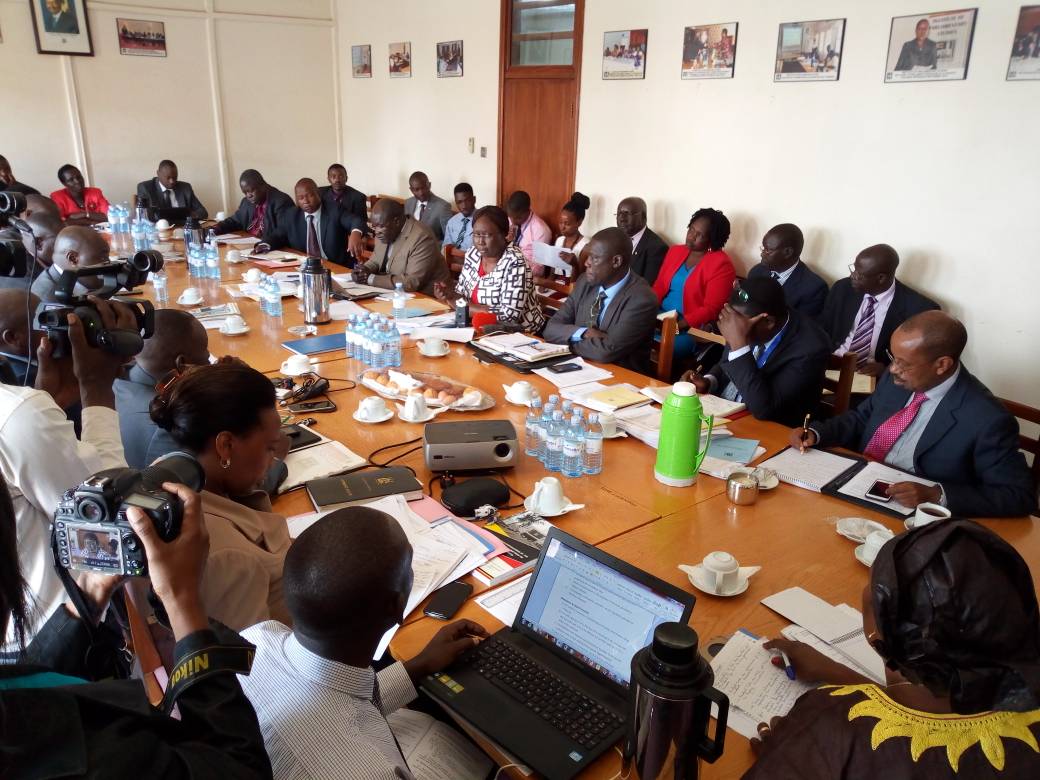 The committee of education and sports has recommended to government and ministry of education to suspend the creation of government funded universities indefinitely.
Connie Galiwango, the chairperson of the committee told the officials during a meeting at parliament that most of the universities are understaffed with majority at 23 percent manpower which puts the standard of education at stake.
The permanent secretary to treasury, Mr Keith Muhakanizi supported the move urging government to properly evaluate if Universities created are producing the required outcome.
"The rampant creation of these universities has only increased political pressure and birth rates. It is high time we evaluated the performances of these universities," Muhakanizi said.
The meeting was skipped by officials from ministry of education who are supposed to implement the directive from parliament.
According to reliable sources, the committee sent an invitation letter to the ministry to attend the Tuesday meeting which had summoned Vice Chancellors from Gulu and Soroti universities together with their constituents, and officials from National Council for Higher Education (NCHE).
This comes at a time when Public Universities are struggling with among others; lack of quality staff, insufficient staff and inadequate resources to remunerate staff.
In December last year, the executive director of NCHE, Prof John Asibo Opuda, issued a directive for the closure of Iganga based Busoga University over alleged failure to recruit qualified staff, teaching unaccredited courses and graduating students, who do not meet the minimum academic standards.
Specific departments at Makerere University have suspended even classes due to the failure by the institution's management to facilitate lecturers. Among departments affected include; the school of law, school of languages, literature and communications and the department of European and Oriental Languages
Comments
comments