Kakira Sugar Limited and Uganda Red Cross Society   have joined efforts to help the adverse impacts of floods in the Bugisu sub-region.
In a bid to conserve the environment, the two organizations have resumed their tree planting activities, aiming to plant over 50,000 grevillea trees over a 5 year period, starting with 10,000 trees this year.
This is in addition to the 15,000 trees that Kakira Sugar Works in collaboration with URCS planted in Busoga region (Iganga and Namutumba area) in 2022. This year, this tree planting
initiative kicked off on Tuesday, June, 6  in Bungokho sub-county, Bushikori Parish, Nashikhaso village in Mbale district .
Speaking during the event,  John Cliff Wamala, the Communication and PR Officer at URCS, highlighted that these activities were part of the World Environment month celebrations, with this year's theme focusing on solutions to plastic pollution.
He emphasized the organization's dedication to protecting the environment as a means of mitigating the effects of climate change.
"When we talk of saving lives, it doesn't end at extending relief or being the first responders during disasters, but also mitigating and controlling the diversity of these calamities," Wamala said.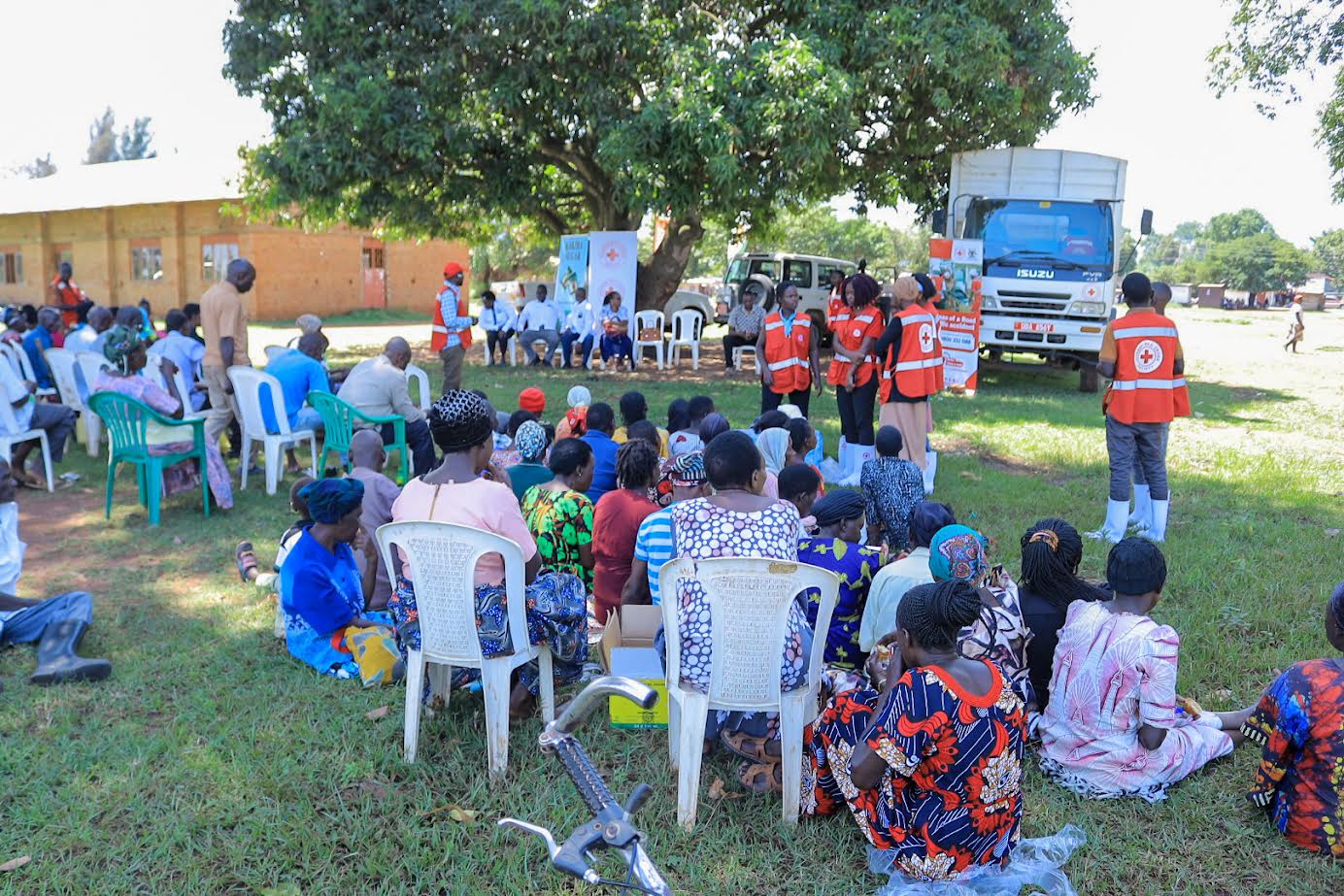 During the event, over  100 households at high risk of being affected by floods were provided with tree seedlings, with each family receiving five seedlings.
Regina Mutuwa, the chairperson of the Mbale Disaster Risk Management Committee, and the village leadership of Nashikhaso village expressed her gratitude to Uganda Red Cross  for their timely response whenever disasters strike and commended their proactive approach in mitigating potential disasters.
"The selected families were those residing near the riverbanks of the Namaale River," Matuwa said.
James Mawa, the Horticulture Superintendent at Kakira Sugar factory, emphasized the company's commitment to changing the flooding narrative of the Bugisu region.
"Why should lives be lost during disasters? At Kakira we believe this can change and it is the reason why we have brought these seedlings. We have partnered with URCS to see that there is transformation," Mawa said.
He explained that the partnership with URCS was instrumental in reaching the affected communities, and he encouraged the recipients to take care of the trees, assuring them of continued support.
Following the launch, the teams proceeded to Nambiti B village, where they planted a woodlot consisting of over 100 trees.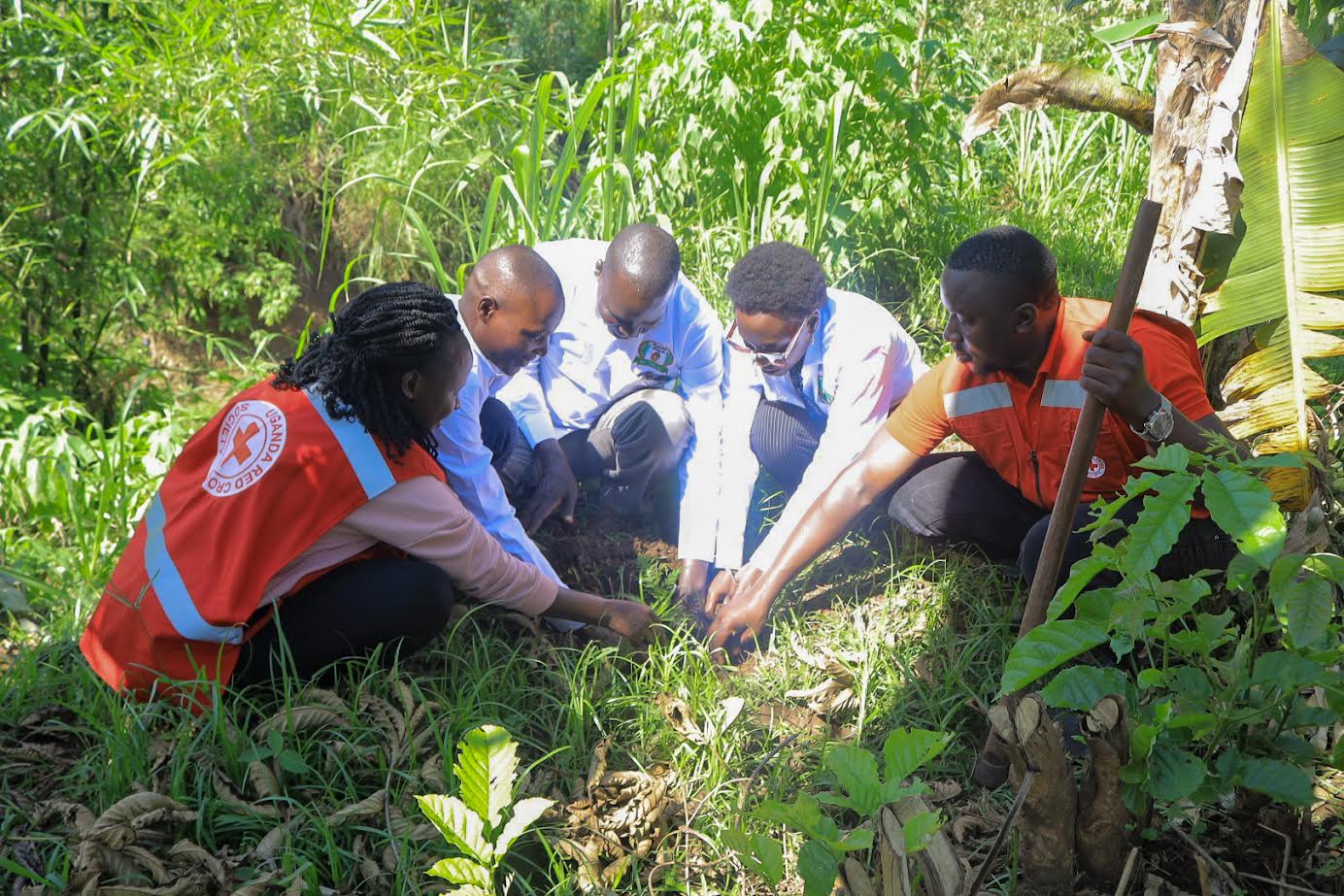 They then conducted a transect walk back to Nambiti A village, providing tree planting support to over 70 households residing along the banks of the Nambale stream.
Background
The Bugisu sub-region, particularly the Mt Elgon region, has experienced a significant loss of vegetation cover due to population growth and unsustainable human activities.
This ecological degradation has resulted in a surge of climate- related disasters such as heavy runoff, floods, and mudslides, with recent incidents occurring just two weeks ago.
In addition to the tree planting initiative, Kakira Sugar has also taken steps to protect the environment through sustainable management of its solid waste and the presence of green fields and trees in their Jinja and Kayunga estates, which help absorb carbon dioxide.