The Eritrean refugee community in Uganda under its umbrella body, the Art Association of Eritrean  Refugees(AAER) in Uganda has started an initiative in which they will always dedicate time to clean several Kampala suburbs as a way of giving back to their hosts communities.
On Saturday, the group partnered with Kampala Capital City Authority to clean several areas in Kansanga as part of the initiative.
Speaking after the cleaning exercise, Yamane Hagos, the chairperson of AAER said whereas most of them came to Uganda as refugee, they were welcomed by locals.
"When we came here as refugees, the government and locals welcomed and accepted to live with us. Ugandans have showed us the true meaning of hospitality and brotherhood. We now consider Uganda as our second home. To pay back them for this love, we have started this initiative," Hagos said.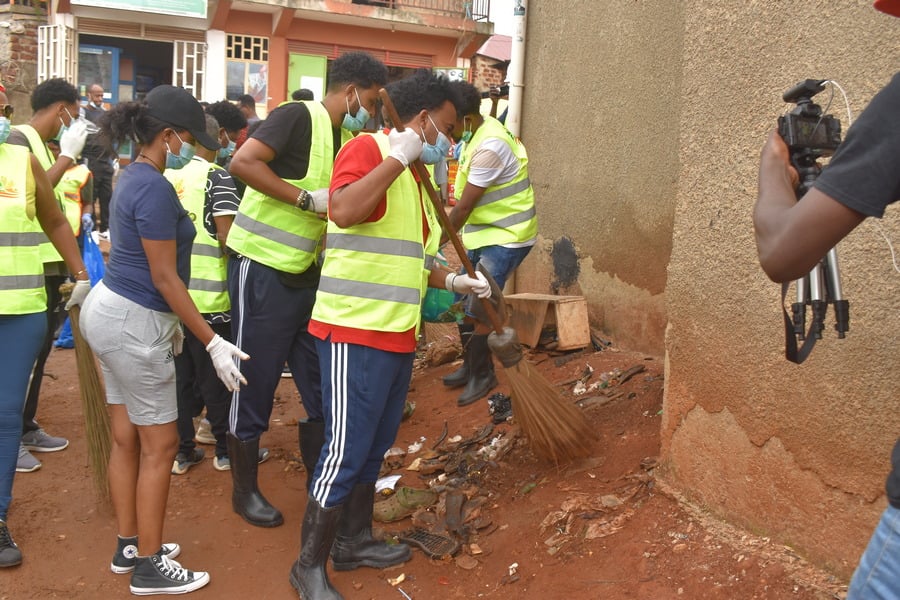 He explained that the move is also aimed at further pushing for unity between Ugandans and the Eritrean community to ensure harmonious living with each other.
The UNHCR 2022 report indicates that there are 27,000 Eritrean refugees in Uganda.
Many Eritreans have started businesses in the country in real estate, hospitality, health, fashion and entertainment sectors.
According to the chairman of AAER by being accepted into Ugandans communities, they have lived freely.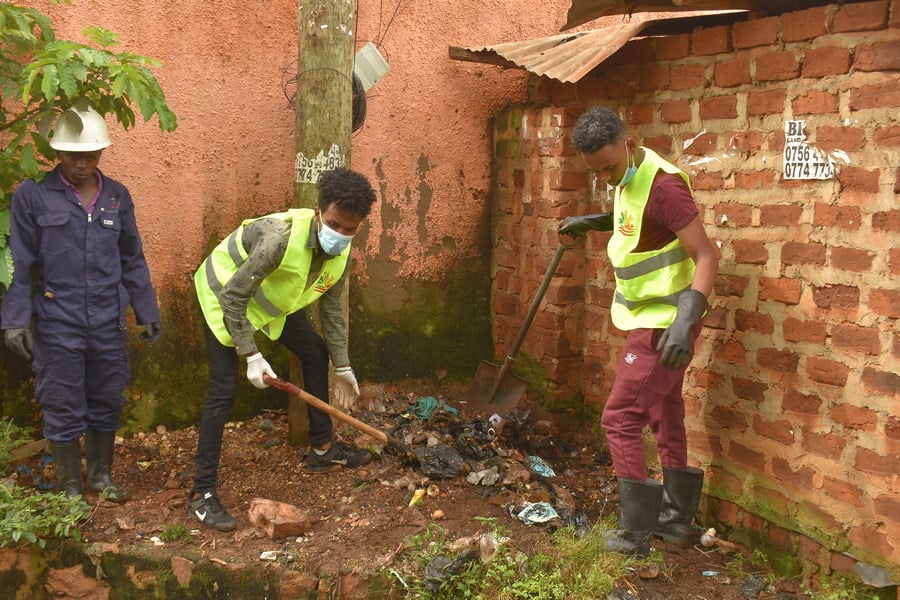 According to Samuel Yiga Kisakye, the LC one chairman for Ssimbwa Zone in Kansanga, whereas in the past Eritreans were being looked at foreigners, Ugandans have now learnt to live harmoniously with them.
"Initially, my residents regarded them as being foreigners with a different culture and resented them. However, this has changed after realizing that Eritreans are good people. They have contributed to the development of my area. This initiative of cleaning our area will further cement this brotherly relationship with Ugandans," Yiga said.
Sarah Nalwadda, a councilor for Kansanga A applauded the Eritrean refugees for the initiative of paying back to their Ugandan host communities that he said are grappling with garbage.
"Our area being a slum means we have so many kinds of people, many of whom don't care about hygiene. Many throw rubbish in drainage channels. However, the initiative by the Eritrean refugees to help in cleaning our area is welcome and should teach a lesson to locals to also replicate the same," Nalwadda said.
Stanley Nabala Kosa, a supervisor with KCCA said the initiative of cleaning up communities as started by the Eritrean communities should be adopted by all communities by dedicating days to clean up their environment.
"Ugandans should know that it is upon them to clean their own areas. They should dispose of garbage well but not wait for other people including KCCA to do it. Promoting hygiene is the responsibility of everyone and not only government," he said.