Uganda Chess Federation (UCF) president, Emmanuel Mwaka has underscored the importance of technology in the enhancement of the chess game in Uganda, saying professional players have improved their game over the past century.
He explained that this has become more evident particularly with the advent of digital technology and online chess engines.
Mwaka, who was in the company of Timur Gareyev, the Uzbeki-American chess grandmaster, made the remarks shortly after delivering a chess set to Dalton Kaweesa, the Chief News Editor of NBS television.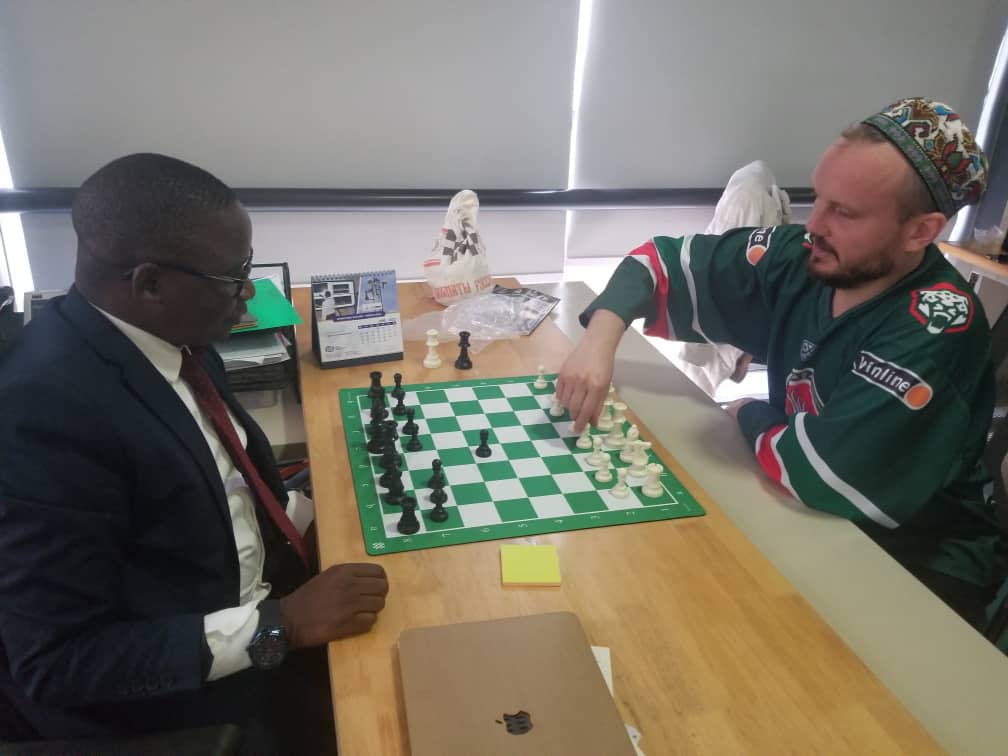 According to Mwaka, the federation is currently undertaking the regional chess tour in the whole country and is expected to last for the next two weeks.
Mwaka said in this tour they will be promoting chess in the kingdoms, schools and ensuring community mobilisation in a bid to change people's mindset towards the game.
"It is part of our responsibilities and this is the third edition, we first did it in 2017 where we went to Jinja, Entebbe and the Buganda region. In 2019 we repeated it we went up to Kabale where we visited several schools,"
The initiative, he said, will help in sensitising the communities and Ugandans at large.
Mwaka told the Nile Post that technology is also doing great in enhancing the game in the country.
"Technology has come. People are embracing technology where they can play it on their phone. These are things that never used to be there. Technology is enhancing the game and you will find even the Olympics have jammed on chess as an e-sport. They have taken it in," he said.
Mwaka said playing chess is like a game for the brain which is very key in keeping people active for long hours.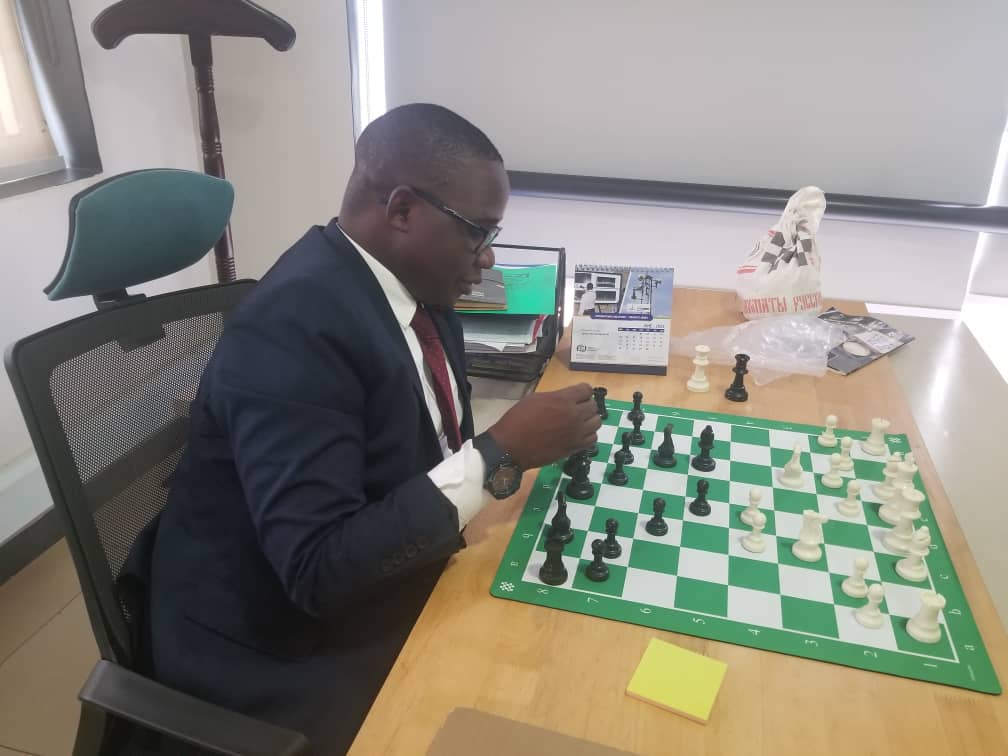 "You see people (MPs) dozing off in Parliament, we are seeing, you should play chess regularly because chess is like a gym for the brain. When you look at the professionals, there is a lot of money in chess, there are a lot of opportunities, scholarships, you can get education," he noted.
He however noted that accessibility to chess board and literature is still a major challenge in Uganda, noting that some of these things are not yet localised.
"Chess is different. Chess has a theoretical bit. Chess is required to begin in schools where someone can read and write because it is also a requirement that you must write the moves. It is an elite game" he said.
He expressed optimism that in the next five years to come, chess is going to be number one sport in the word
The former USA open chess champion, Timur Gareyev who is currently in Uganda said he was glad to be in the country to support and provide guidance to the local chess players.
He expressed optimism in the progress of the game in Uganda, underscoring the importance of promoting local chess.
"Uganda is known around the world. Uganda is the strongest in East Africa in terms of chess. The future of Uganda Chess in promoting education, sport opportunities, I find it remarkable. The government, education leaders, and decision makers should come together to support the game," he advised.
Gareyev is an Uzbeki-American chess grandmaster and he was a part of the University of Texas at Brownsville's chess team from August 2005 to August 2006 and from August 2009 to December 2011 where he helped the university obtain its first national championship along with other collegiate honours.
In 2007, he tied for first with Vladimir Egin and Anton Filippov in the Uzbekistani Chess Championship. Gareyev has participated in two Chess Olympiads.