By Brian Lwingirya 
Psychiatrist
The World Health Organisation (WHO) defines mental health as a state of complete wellbeing in which the individual is able to realize his or her abilities, can cope with the normal stresses of life, work productively and make a contribution to his or her community.
Uganda is ranked among the top six countries in Africa with about 14 million people affected with mental disorders. (2017 WHO statistics).  The most common mental disorders in the Ugandan population are:
Depression at a rate of 4.6% which is complicated by either attempted or complete suicide.
Anxiety and other neurotic disorders standing at a rate of 3.7 %
Alcohol and drug addiction related disorders at a rate of 3.6 %
Psychosis which is commonly referred to as "madness" that can be induced by substances of abuse or a medical disease accounting for 3.0%
Bipolar and related disorders also standing at a rate of 2.4%
The causes of all the above are numerous and nobody is immune to mental illness. The use of psychoactive substances like alcohol, marijuana, cocaine, and inhalants like heroine for a short or long period of time can be able to alter the brain chemistry and cause mental illnesses.  Neuro biological factors such as imbalance of brain chemicals such as Dopamine, serotonin, epinephrine and norepinephrine can also trigger mental illnesses. Family history and genetic predisposition of mental illnesses (gene involvement) also plays part, not forgetting environmental factors like stress, chronic diseases , natural calamities, wars leading to displacement of people in seeking asylum all as triggersto mental breakdown. All these are just a few of the many causes out there.
However, all these causes are not well recognized and people still attach mental illness to myths and misconceptions of witchcraft, being cursed by the ancestors or being unfortune among others that makes the mentally ill to be abandoned or be neglected at home while tied in chains and ropes.
Mental illness is maladaptive (out of control) and it produces a disharmony in living since it impairs ones social, occupational, academic and also other important functions of life thus causing distress to the affected person, the family or community or both.
However, mental health service delivery is still inadequate in Uganda despite the fact that the number of mental cases is always on the rise. This was worsened by the emergence of COVID- 19 pandemic and the current economic crisis that has continuously disrupted the already crippled mental health service delivery despite of the significantly increasing mental cases. Amidst all this, it is imperative that people learn more about mental health so as to be able to tackle it the right way since most these cases can be addressed medically as opposed to stigmatization and discrimination especially if there is a victim within their close circles.
At Kisubi Hospital, we have the Mental Health clinic, that runs from Monday to Friday, 8:00am to 5:00pm, in which we do not just treat people with mental illness but also educate patients and their caretakers about the various means of improving their mental health. We have several success stories and we have helped many people in changing their perception towards mental illness and mental health.
If you or anyone in your community of family is facing the challenge of mental illness, please reach out and benefit from the services that include;
Consultative liaison psychiatry.
Inpatient and Outpatient mental health care.
Child and adolescent psychiatry including autism, ADHD and other neuro developmental disorders.
Epilepsies.
Alcohol and drug rehabilitation.
Psychotherapy including CBT, individual counseling, family and couple therapy.
Geriatric psychiatry including dementia and other neurocognitive disorders.
Community mental health outreaches and many more.
To get an appointment, please contact Kisubi Hospital through 0700-541667 / 0776-237512 or WhatsApp our medical team via 0702-040213. Email: [email protected]
MENTAL HEALTH IS OUR PRIORITY.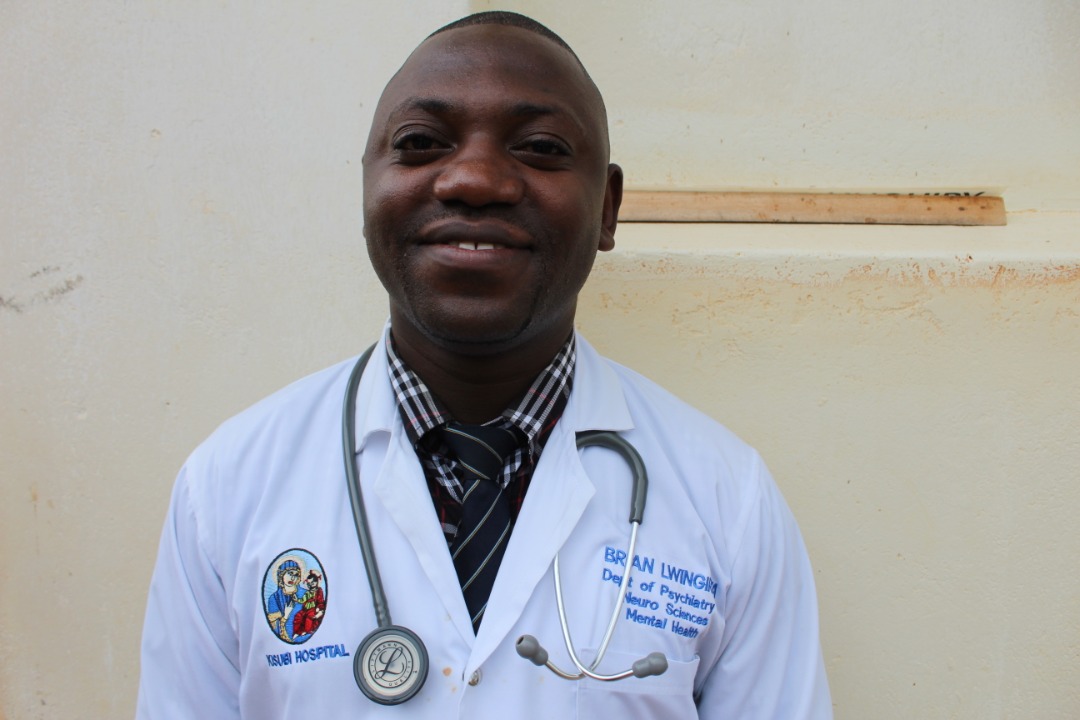 The author Brian Lwingirya is a psychiatrist at Kisubi Hospital.