Twenty-four years after becoming a nun, it was a brief touch of the sleeve of a monk in the parlour of the convent in Preston, Lancashire, that changed everything for Sister Mary Elizabeth.
The prioress of the order had taken her to meet the friar Robert, who was visiting from a priory in Oxford, to see if he wanted anything to eat. But Sister Mary Elizabeth's superior was called away to take a phone call, so the two were left alone.
"It was our first time in a room together. We sat at a table as he ate, and the prioress didn't come back so I had to let him out."
Sister Mary Elizabeth had lived a devout, austere and mostly silent life as a nun, spending most of her days in her "cell". As she let Robert out of the door, she brushed his sleeve and says she felt something of a jolt.
"I just felt a chemistry there, something, and I was a bit embarrassed. And I thought, gosh, did he feel that too. And as I let him out the door it was quite awkward."
She recalls that it was about a week later that she received Robert's message asking if she would leave to marry him.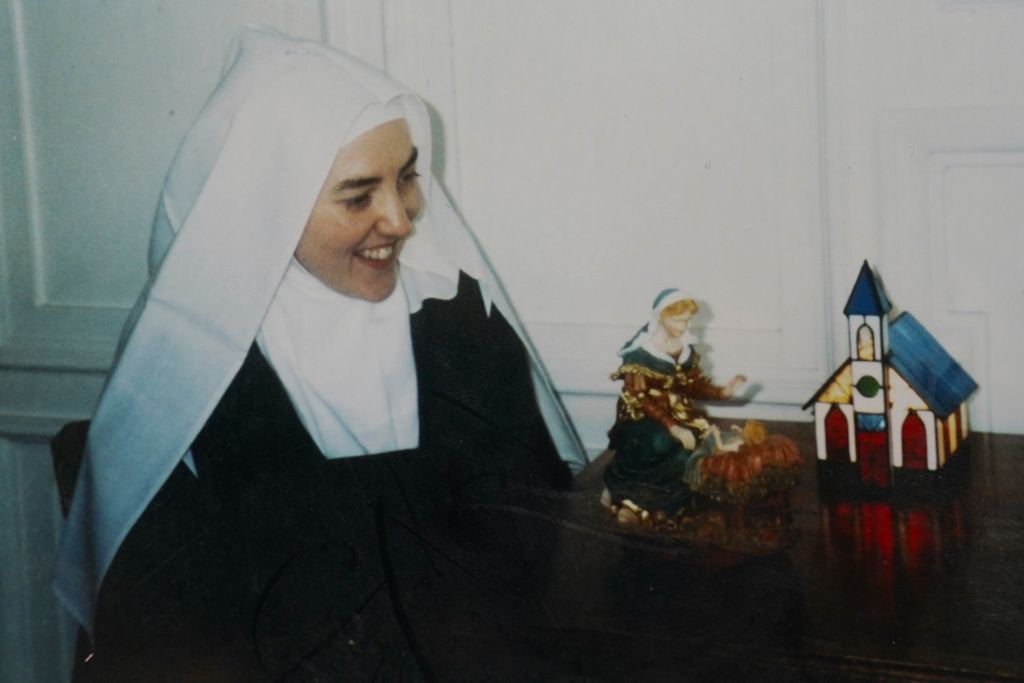 "I was a little bit shocked. I wore a veil so he never even saw my hair colour. He knew nothing about me really, nothing about my upbringing. He didn't even know my worldly name," she recalls.
Before entering the Carmelite order – an ancient order of the Roman Catholic church – at the age of 19, Sister Mary Elizabeth had been Lisa Tinkler, from Middlesbrough.
Though her parents had not been religious, an aunt's pilgrimage to Lourdes awakened something in six-year-old Lisa, such that she asked her father to build an altar in her bedroom.
"I had a little statue of Our Lady on it and a little Lourdes water bottle. Actually, I thought it was the bottle that was holy and not the water – so I was just filling it from the tap and drinking the water," she says.
Lisa would make her own way to one of the Roman Catholic churches in her home town and sit alone in the second pew – where she says she developed an overwhelming love for the Virgin Mary, mother of Jesus, and ultimately a feeling she had a vocation.
A weekend retreat at a monastery while she was still a teenager convinced her of her calling. The monastery was run by Carmelite nuns from an order that had origins in the 12th Century and where the life was particularly spartan, secluded and strict – but she decided that was precisely the life she wanted to lead.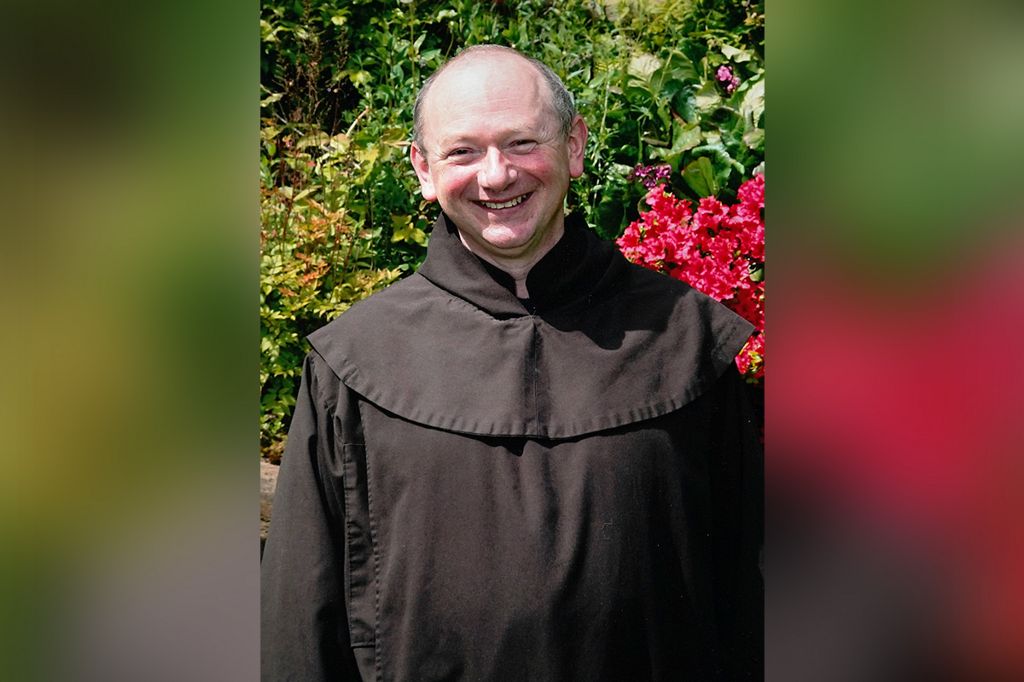 Though Lisa had wanted to join immediately, her mother – who was troubled by her daughter's decision – secretly wrote to the monastery to delay her departure for a few months, so Lisa could spend one more Christmas at home. She joined in the new year.
"From then I lived like a hermit. We had two recreation times a day, about half an hour, when we could speak, otherwise you were on your own in your cell. You never worked with anybody, always on your own," she says.
Over the years, Sister Mary Elizabeth felt her vocabulary diminish as she had little more to talk about with the other nuns – who were all decades older than her – except the weather and the nature in the garden. She saw her mother four times a year through a grille.
"When I had my 21st birthday, my cake and my cards were all passed through the drawer. And when my nephew was born he was passed through a kind of turntable," she chuckles, looking back on it all quite fondly.
She describes the way she felt her "interior world" open up as the outside world closed to her. There was a sense of feeling content and fulfilled. But, that day in the convent parlour, it all changed with the touch of a sleeve and a message asking if she would walk away from monastic life and get married.
Sister Mary Elizabeth didn't give Robert an answer to his question and did not know what to do.
He may have known nothing about her, but she knew a little about him.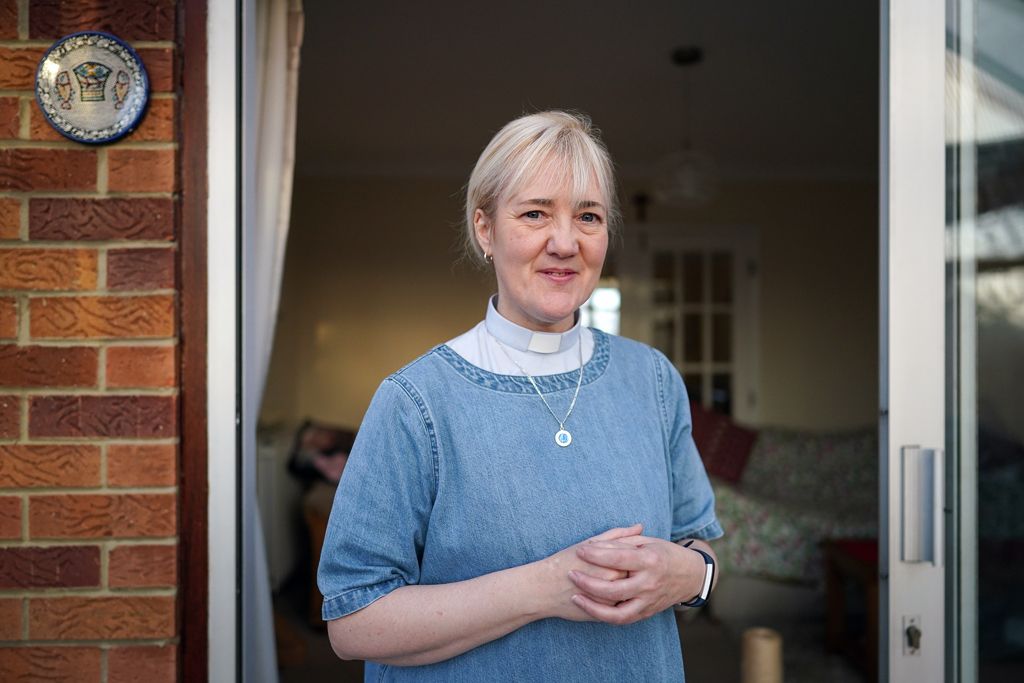 On his visits from Oxford to the Carmelite retreat centre in Preston he had occasionally come to say mass at the nearby monastery and Lisa had watched his sermons from behind a grille.
Through hearing his anecdotes as he preached, she got snippets of a life growing up in Silesia in Poland near the German border, and about a love of mountains. Though she says at the time it did not feel like it had a profound impact on her.
Now, suddenly, that had changed.
"I didn't know what it feels like to be in love and I thought the sisters could see it in my face. So I became quite nervous. I could feel the change in me and that scared me," she says.
Sister Mary Elizabeth eventually plucked up the courage to say to her prioress that she thought she had feelings for Robert, but the response she got was disbelief.
"She couldn't understand how it had happened because we were in there 24/7 under her watch all the time. The prioress asked how I could have fallen in love with so little contact," she says.
Sister Mary Elizabeth had imagined the reaction of her family, or of her bishop, if she left. She also wrestled over whether her relationship with God would change.
But the interaction with her superior caused her to do something uncharacteristically impetuous.