Court at the Law Development Centre has deferred ruling on Kampala deputy lord mayor Doreen Nyanjura and Soroti Woman MP Anna Adeke's bail application.
The two People's Front for Transition (PFT) activists, together with four other women activists were arrested on Monday, while protesting against the rising prices of essential commodities and the continued detention of their leader, also opposition strongman, Dr. Kizza Besigye.
The four other activists have been identified as Margaret Wokuli Madanda, Susan Nanyonjo, Mariam Kizito and Alice Amongi.
Initially, the group was presented before the LDC court late in the afternoon on Monday and charged with inciting violence.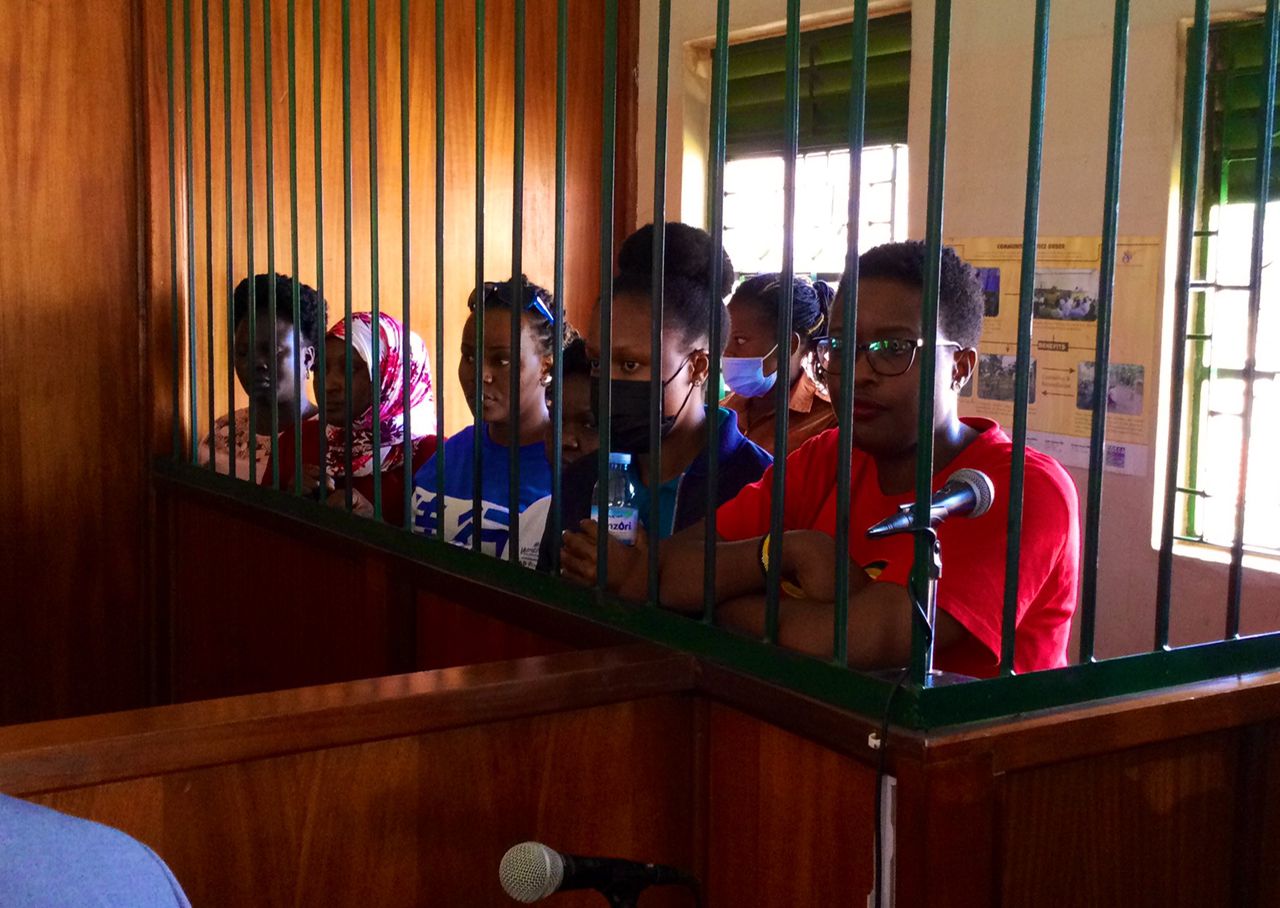 The judge pushed their bail application to today, Tuesday 31, May 2022, citing a lack of time as it had already clocked 5pm.
On Tuesday, the activists were again presented at the LDC court in Kampala and hearing of their bail application started.
Prosecution however requested for more time to study the documents that were presented by the sureties.
The magistrate deferred ruling on their bail, and ordered that they are remanded to Luzira prison.
He said that they would be returned to court on June 7, 2022 for further hearing of their application.
The FDC said in a tweet called the decision unfair, saying that the country must realise that President Museveni has captured all the institutions to fight his political opponents.
Our women leaders have been denied bail &remanded until 7th June 2022, the cadre magistrate says, he needs time to study documents presented by the sureties.

We must realise that M7 captured all institutions! M7 who has never disabled his bush mentality captured the judiciary.. pic.twitter.com/Pm7DttBPMQ

— FDC (@FDCOfficial1) May 31, 2022
Meanwhile on Tuesday, another activist identified as Nana Mwafrika Nalongo was also arrested as she attempted to protest at Parliament over the detention of the PFT activists and rising prices.