IGG Beti Kamya finally appeared before the Parliamentary Committee on Commissions, Statutory Authorities and Enterprises (COSASE) after failing to show up last week, citing a "heart attack."
COSASE is currently investigating the controversial Shs 10.6 billion supplementary that was queried by the Auditor General in his June 30, 2021 report.
The Auditor General said that this supplementary budget was irregularly awarded to the Uganda Land Commission (ULC) on Beti Kamya's orders when she was still the Minister of Lands.
The report also shows that six of the claimants were non-existent.
Appearing before the committee that is headed by Joel Ssenyonyi on Wednesday, the former Lands minister distanced herself from the allegations.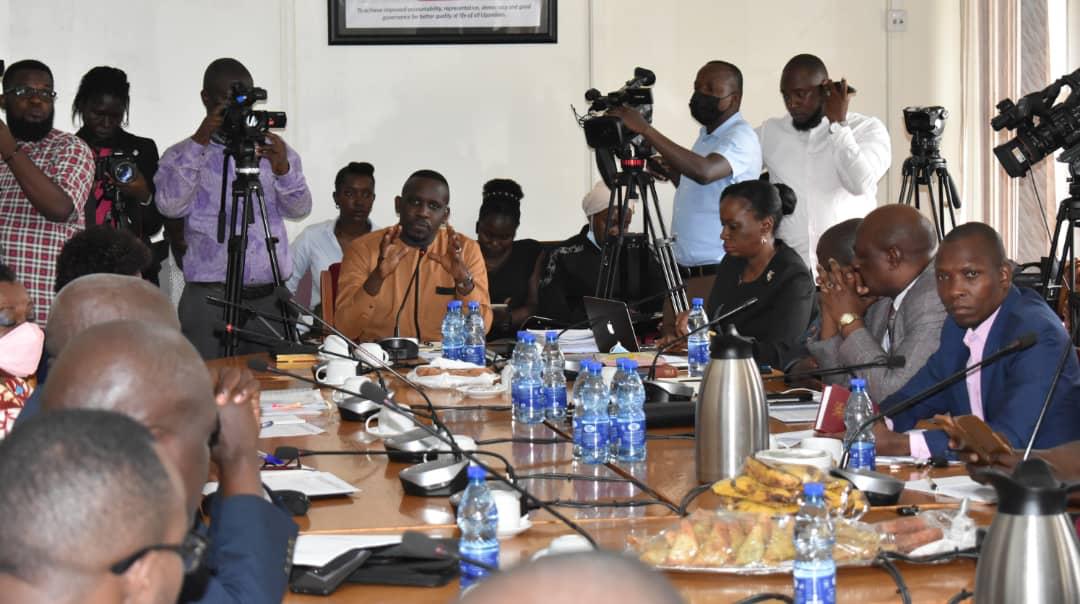 According to Kamya, her role was to write the letter requesting for the funds from the Ministry of Finance.
"What I did was to write a letter, a copy of which is available to the Minister of Finance, asking him to provide funds to Uganda Land Commission to settle some urgent claims," Kamya told COSASE.
According to Beatrice Nyakaisiki who is the interdicted chairperson of the ULC, the Land commission never initiated the funds.
"We did not initiate the shs 10.6 billion supplementary budget and I wrote to the then-speaker distancing ourselves from that supplementary budget," Nyakayisiki said.
COSASE according to its chairperson Ssenyonyi, found out that the said money was used to pay false claimers, and tasked Kamya to reveal the criteria she used.
Kamya insisted that the said six people are the petitions that her office received.
COSASE is now expected to host the Minister of Finance Matia Kasaija to pronounce himself on the same allegation.