Historically, first ladies in Africa have always lived in the shadows of their husbands, tending to their families. But increasingly, many have come to the fore and some have become influential decision makers. Today we look at the top 10 most beautiful first ladies in Africa.
*******************************************************
1. Lalla Salma (Morocco)
Lalla Salma is the princess consort of Morocco. She is married to King Mohammed VI, and the first wife of a Moroccan ruler to have been publicly acknowledged and given a royal title.
After not being spotted by the media since December 2017, it was speculated that she had divorced and had gone into hiding.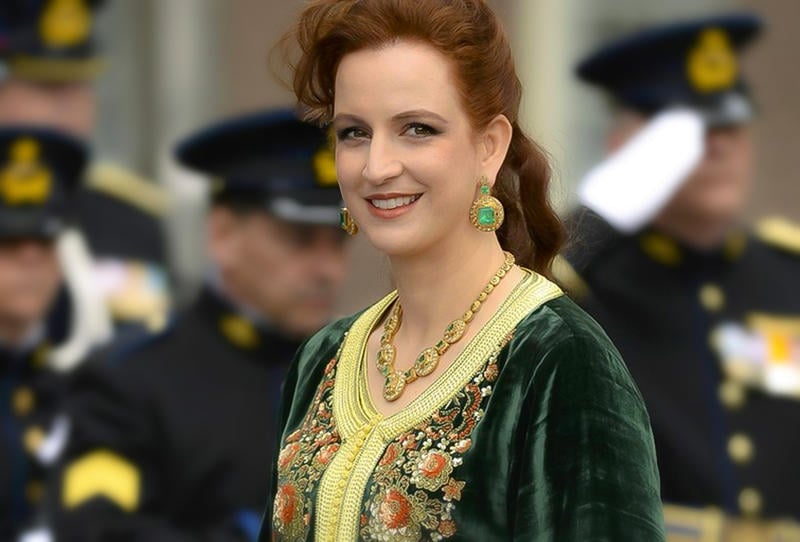 Her parents were Hadj Abdelhamid Bennani, a schoolteacher, and Naïma Bensouda, who died in 1981, when Salma was three years old; from then on she and her sister Meryem were raised by her maternal grandmother, Hajja Fatma Abdellaoui Maâne.
2. Chantal Biya (Camerron)
Chantal Biya was born in Dimako, East Province, Cameroon. Her father was French expatriate Georges Vigouroux and her mother, Miss Doumé pageant winner Rosette Ndongo Mengolo.
She married President Paul Biya, who is 37-years older than her, on 23 April 1994, after his first wife, Jeanne-Irène Biya, died in 1992.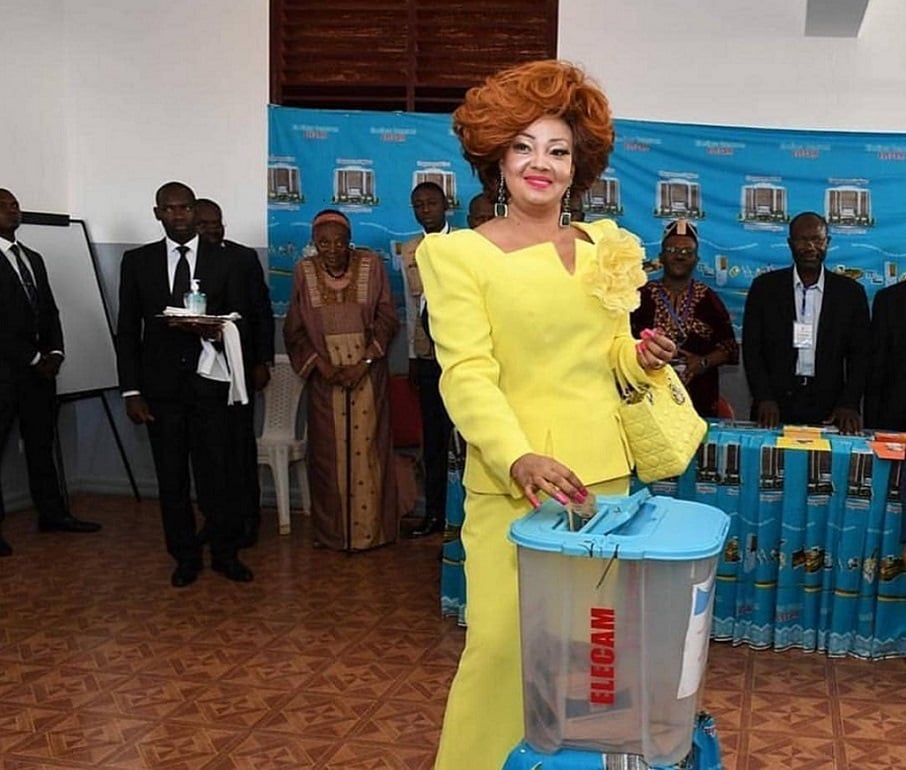 She is well known for her hairstyles. Her signature style is called the banane, and is used for formal occasions. Biya has popularised other styles; collectively, they are known as the Chantal Biya. She is also known for her exotic wardrobe. Among her favourite designers are high-end Western labels such as Chanel, Dior and Louis Vuitton
3. Margaret Gakuo Kenyatta (Kenya)
Margaret Gakuo Kenyatta is the first lady of Kenya Since 2013, and wife of Uhuru Muigai Kenyatta, Kenya's fourth President. Her husband was inaugurated on 9 April 2013.
Kenyatta was born to a Kenyan father, Njuguna Gakuo, a former Director of the Kenya Railways Corporation, and a German mother, Magdalena. She attended St. Andrews School in Molo, Kenya, and received a Bachelor of Education from Kenyatta University.
4. Ana Afonso Dias Lourenço (Angola)
Ana Afonso Dias Lourenço has served as the First Lady of Angola since September 2017 as the wife of Angolan President João Lourenço.
Lourenço was born on 13 April 1957 in Luanda in Angola and completed her Degree in Economics (Planning) at the Agostinho Neto University in Luanda from 1979-83.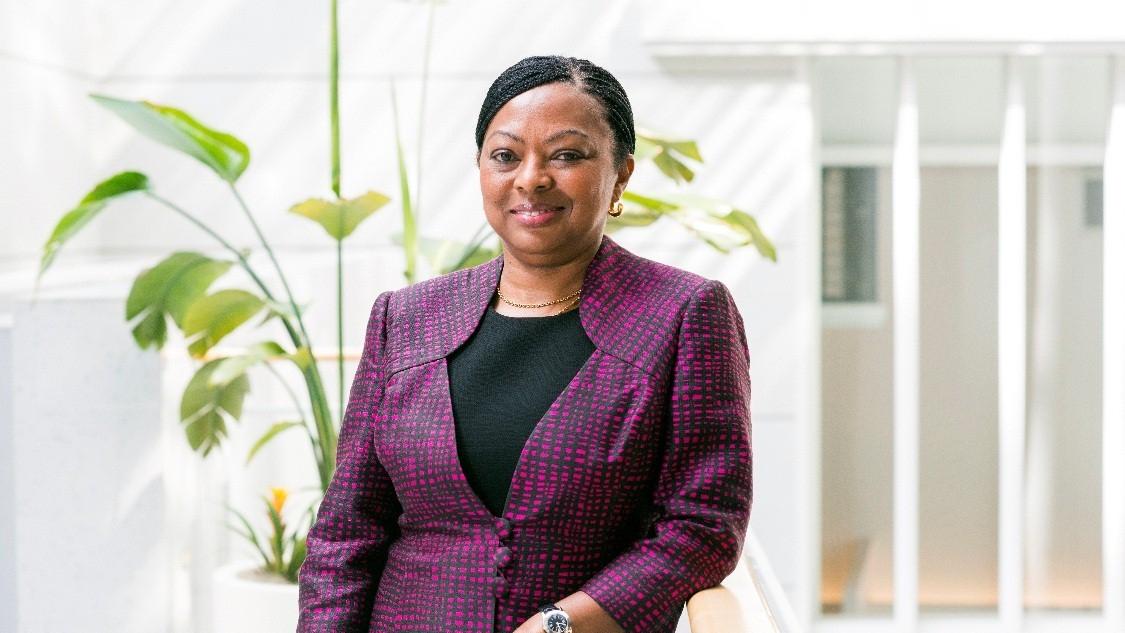 She served in various capacities as the President of the National Council of Statistics, President of SADC's National Commission, National Coordinator of the FED Fund, Angola's Governor for the World Bank and African Development Bank and Member of the government's economic cabinet.
5. Sylvia Valentin Bongo Ondimba (Gabon)
Sylvia Valentin Bongo Ondimba is the wife of Ali Bongo Ondimba since 1989. She became the First Lady of Gabon following the inauguration of her husband as President of Gabon on 16 October 2009.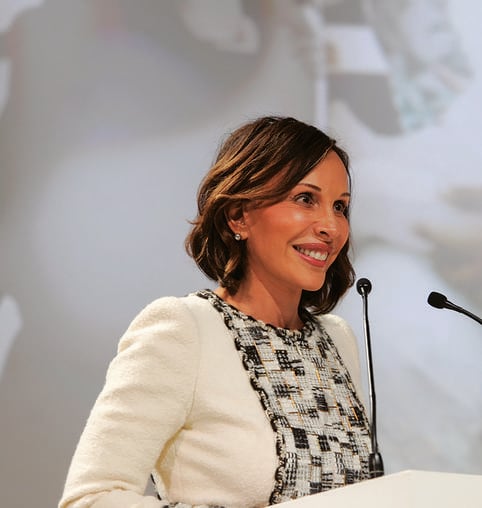 Born in Paris, Sylvia Valentin was barely two months old when her parents were transferred to Douala for work. She is the daughter of Edouard Valentin, a French businessman who heads the group called Omnium Gabonais d'Assurances et de Réassurances (OGAR, Gabonese Insurance and Reinsurance).
6.Dominique Folloroux-Ouattara (Ivory Coast)
Dominique Folloroux-Ouattara is the current First Lady of Ivory Coast, married to President Alassane Ouattara.
Dominique Claudine Nouvian was born on 16 December 1953 in Constantine, French Algeria. She is a Catholic of Jewish descent from her mother's side.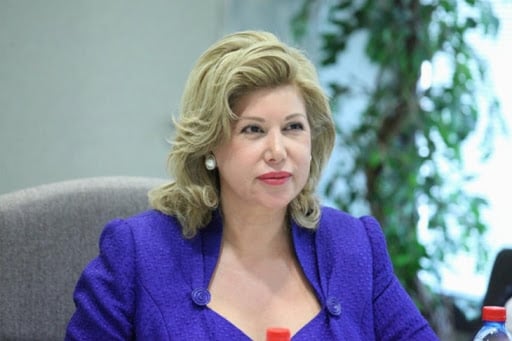 She is a French national. She received a high school diploma from Strasbourg Academy in 1973 and graduated from the University of Paris X in 1975 with a degree in languages and a minor in economics.
7. Aisha Halilu Buhari (Nigeria)
Aisha Halilu Buhari is the First Lady of Nigeria and wife of the current President Muhammadu Buhari, who assumed office on 29 May 2015 after defeating the then-incumbent President Goodluck Jonathan. Aisha is a cosmetologist, beauty therapist and author.
Aisha was born on 17 February 1971 in Adamawa State, northeastern Nigeria. Her grandfather Alhaji Muhammadu Ribadu was Nigeria's first minister of defence. Aisha's father was a civil engineer, and her mother is a descendant of the Ankali family, renowned farmers. Aisha Buhari went to primary and secondary school in Adamawa State.
On 2 December 1989, Aisha married Muhammadu Buhari, who had five children from a previous marriage to Safinatu Yusuf. Aisha and Muhammadu Buhari have five children together and one grandchild.
8. Jeannette Nyiramongi Kagame (Rwanda)
Jeannette Nyiramongi Kagame is the wife of Paul Kagame. She became the First Lady of Rwanda when her husband took office as President in 2000. The couple have four children – Ivan, Ange, Ian and Brian.
Kagame is the founder and chairman of Imbuto Foundation, a non-profit organisation whose mission is to support the development of a healthy, educated and prosperous society.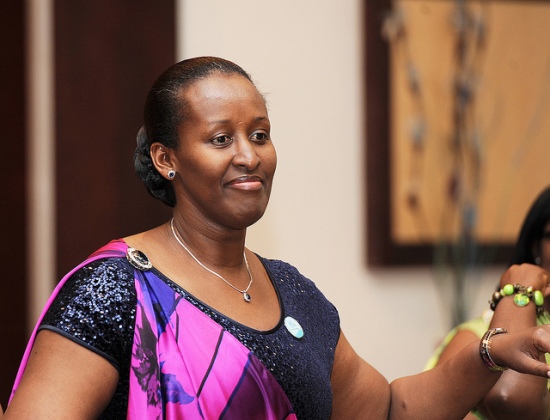 Jeannette Kagame returned to her native Rwanda following the Rwandan genocide of 1994. She has since become devoted to uplifting the lives of vulnerable population in Rwanda, particularly those of widows, orphans and impoverished families.
9. Fatima Maada Bio (Sierra Leone)
Fatima Maada Bio commonly known as Fatima Bio, is the current First Lady of Sierra Leone as the wife of Julius Maada Bio, 5th President of Sierra Leone.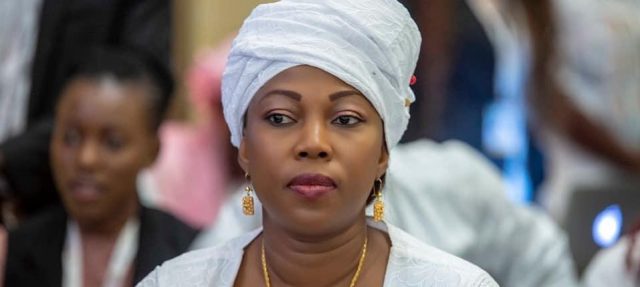 Fatima Bio is of Gambian descent however was born and raised in Koidu Town, Kono District in Eastern Sierra Leone.
She was an actress, screenwriter and film producer in some United Kingdom-based Nollywood movies. Fatima Bio is a devout Muslim and she has a total of three children, one with her current husband.
10. Janet Museveni (Uganda)
Janet Kainembabazi Museveni has been the First Lady of Uganda since 1986. She is married to President Yoweri Museveni, with whom she has four children.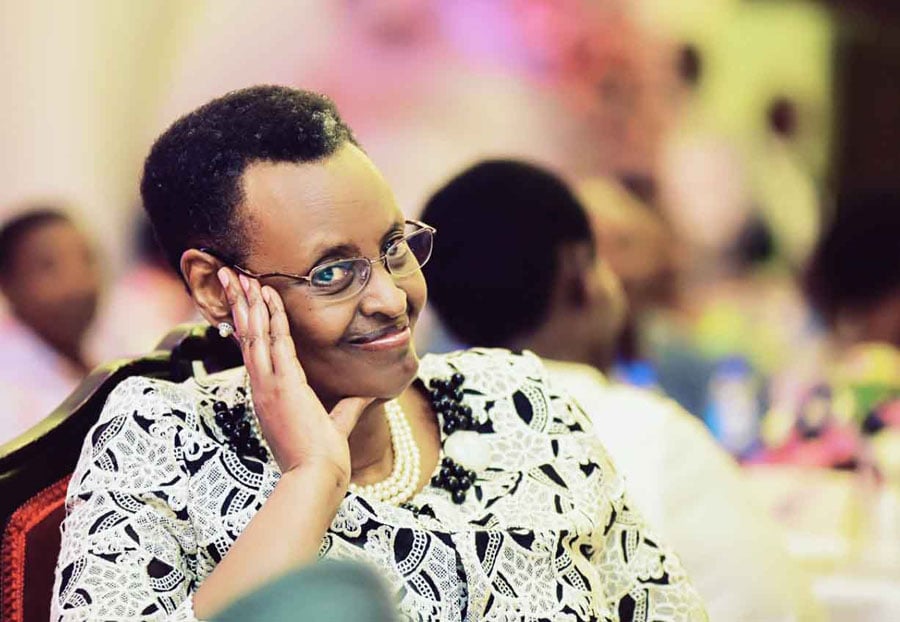 She is the minister of Education and Sports. She previously served as Minister for Karamoja Affairs from 27 May 2011 until 6 June 2016. She also served as the Member of Parliament representing Ruhaama County in Ntungamo District, between 2011 and 2016.
*Compiled from various internet sources