DAY 2
We enter into the second day of nominations for Members of Parliament, this live blog will keep updating who has been nominated or any other news surrounding the nominations of MPs.
Minister for Information and ICT, Judith Nabakooba, has been nominated as woman MP for Mityana District on the NRM ticket.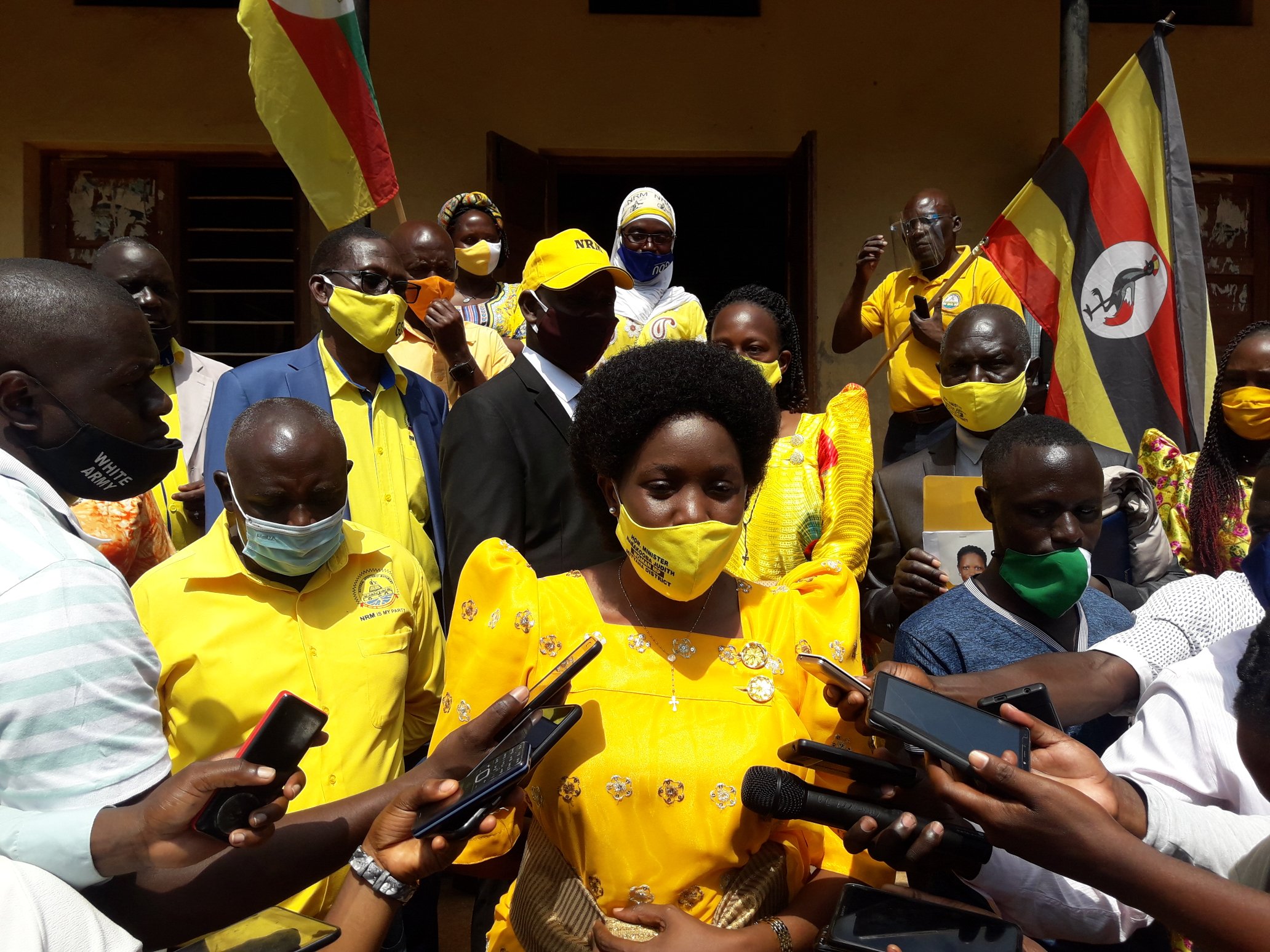 Amelia Kyambadde has been nominated for Mawogola County North, she has therefore set up a competition with Hilary Kiyaga, alias Dr. Hilderman who sang her campaign song.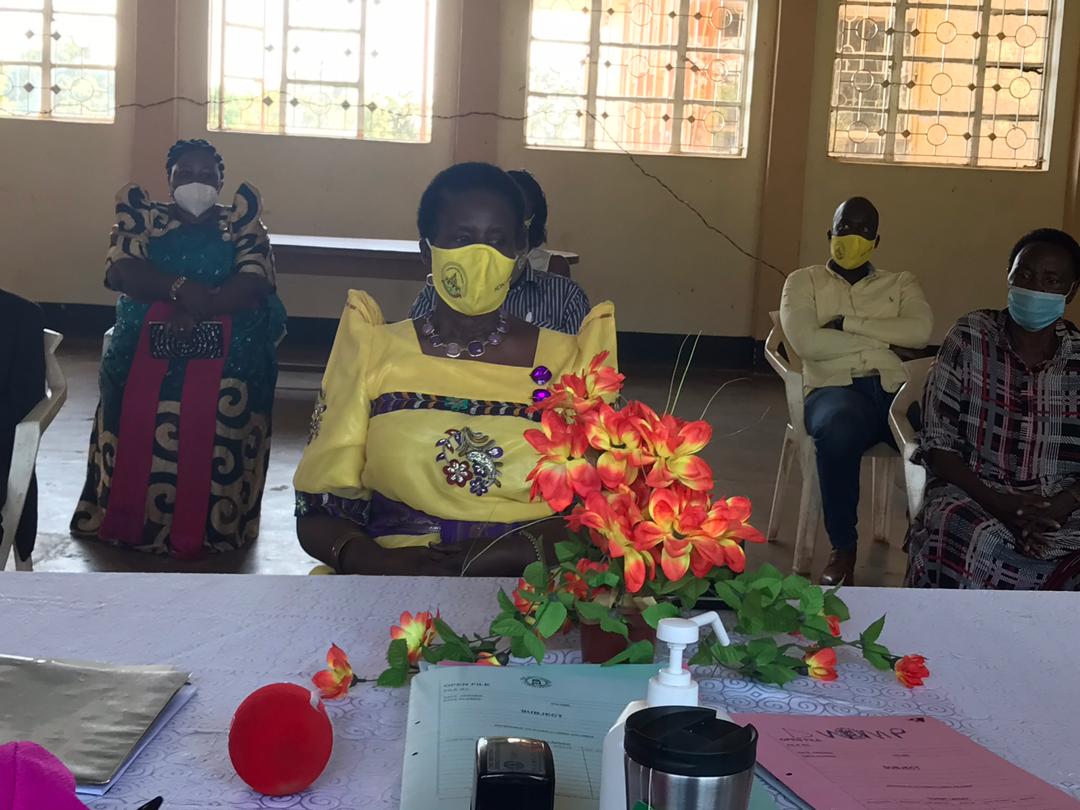 Meanwhile State Minister for Minerals, Sarah Opendi is in line for nomination as Tororo Woman MP on NRM ticket.
Mubarak Munyagwa nominated for Kawempe South on FDC ticket, he said it will not be easy for his competitors;
I pity those who are contesting against me, it will be hard for them."
Nominated
Confusion at Ibanda district Electoral Commission Offices as two candidates appear with documents from the NRM party. Jovrine Kalisa and jane Bainomugisha who are eyeing the district Woman MP seat. They both came with NRM forms to be nominated.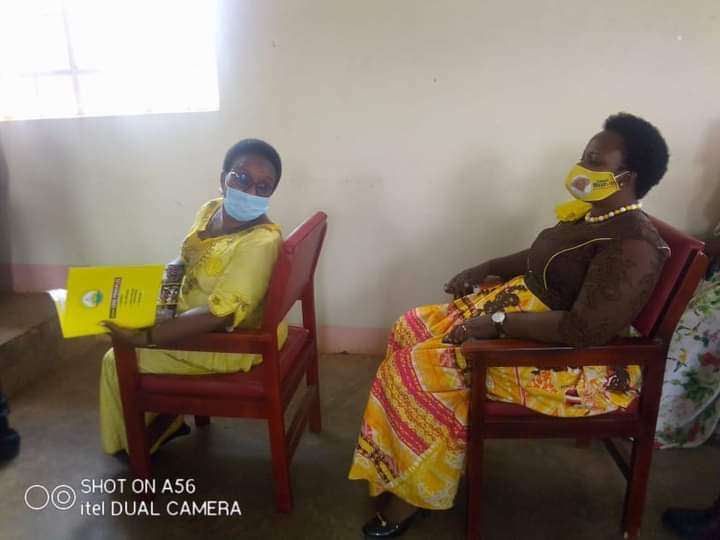 Kenneth Paul Kakande- Nakawa west Independent
Denis Mbidde Ssebugwawo- Rubaga South (Independent)
Muhammad Ssegirinya- Kawempe North (NUP)
Ibrahim Ssemujju Nganda – Kira county (FDC)
Muhammad Ssegirinya takes us through his academic qualifications. @sabitijoseph reports#NBSMorningBreeze #NBSPoliticom #UgVotes2021 #NBSUpdates pic.twitter.com/dhCSUvTqEd

— NBS Television (@nbstv) October 15, 2020
Vincent Bamulangaki Ssempijja- Kalungu County (NRM)
Ronald Kibule- Mukono North county (NRM)
Muhammad Nsereko- Kampala Central (Independent)
Lubega Medard Segona – Busiro East (NUP)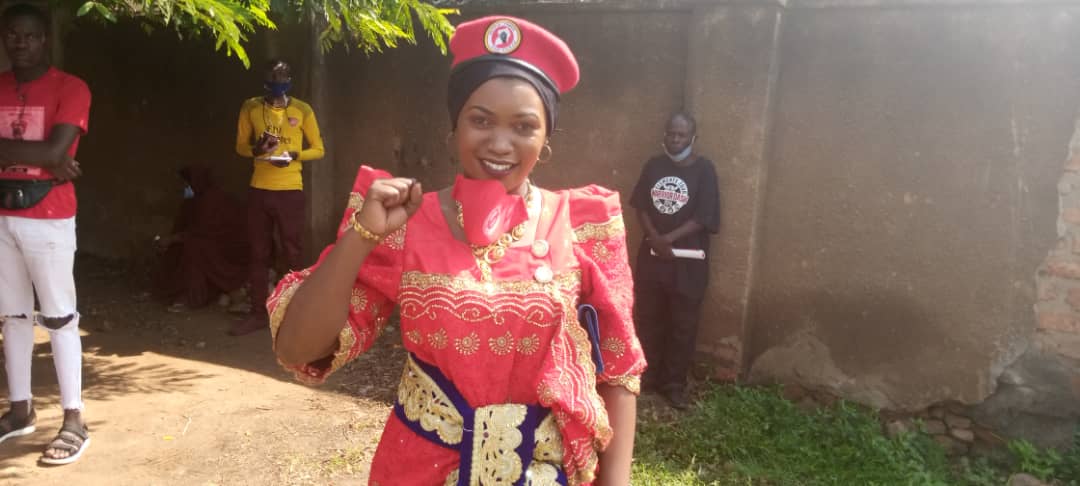 Odonga Otto- Independent (Aruu County)
Allan Sewanyana- Makindye West (NUP)
Abubakar Kawalya- Rubaga North (NUP)
David Kabanda- Kasanda County (NRM)
Betty Kamya- Rubaga North (NRM)
Faridah Nambi- Kampala Woman MP (NRM)
I have come here on a grader because I want us Kampala people to focus on work, not words. We are going to work on issues like rubbish, sewerage. In my mandate, I can only lobby," Nambi
Katembo Fatuma- Woman MP Kasese (NUP)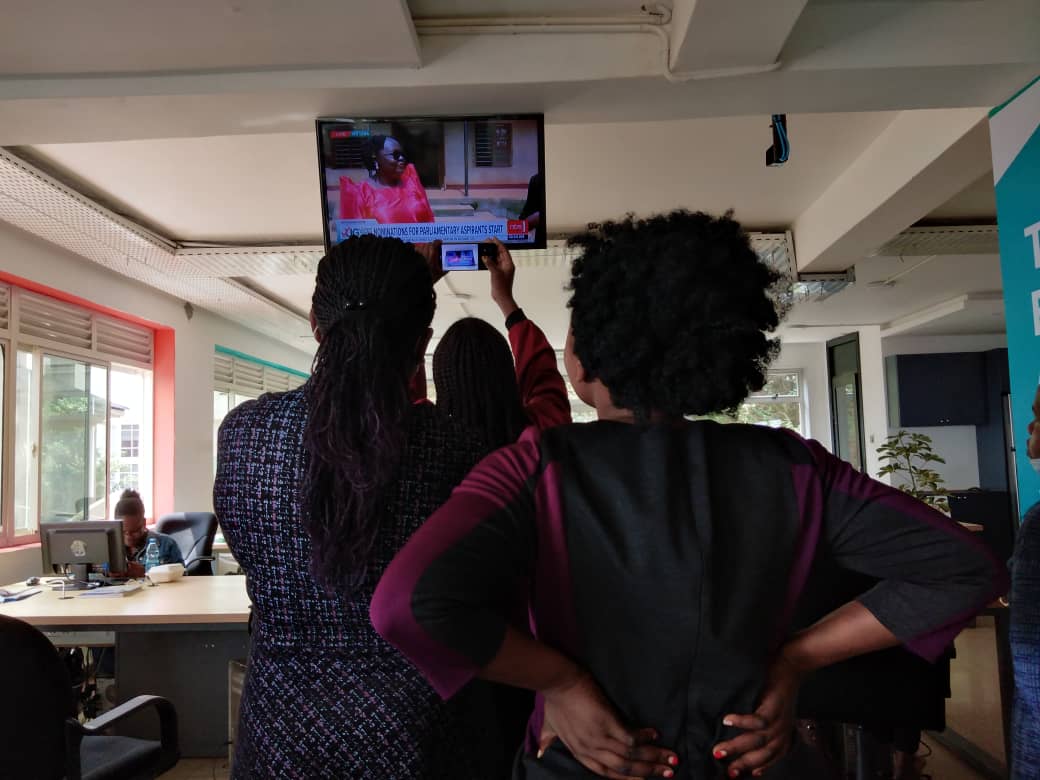 William Nzoghu- Busongore North County FDC
Kabugho Mary Marylin Kighotha – Kasese Woman mp independent (NRM leaning)
Joyce Bagala Ntwatwa- Mityana woman MP (NUP)
Mbaju Jackson Kathika Busongora county South (Independent FDC leaning)
Dr. Rude Monday Bukonzo East – Independent.
Meanwhile in Kira municipality, FDC candidate Ibrahim Ssemujju Nganda is headed for nomination amid a procession that was banned by The Electoral Commission. The guidelines say every candidate should be accompanied by not more than 4 people. #NBSUpdates @nbstv pic.twitter.com/L6xSyz7Ujc

— Canary Mugume Cheptegei (@CanaryMugume) October 15, 2020
Jennifer Muheesi- Kazo Woman MP (NRM)
Fredrick Ruhindi (NRM Nakawe East): We had challenges in the last election, particularly it was in our party. We got a bit disorganized but we are united now. I have returned unopposed in my party, which shows we have done a lot to be united.

Margaret Zziwa: Nakawa West is a stronghold of NRM. I am standing as an MP for Nakawa West on the NRM ticket. This is my home, and I am still energetic to serve my people.
Suleiman Kidandala (Independent but NUP Leaning) is in the line for nomination for the Kawempe North MP seat.
Suleiman Kidandala, who lost NUP Primaries, awaits nomination as an independent. He says his win will still be for NUP. @sabitijoseph reports#NBSMorningBreeze #NBSPoliticom #UgVotes2021 #NBSUpdates pic.twitter.com/f6CNuYGtbe

— NBS Television (@nbstv) October 15, 2020
Mwesigwa Rukutana has been nominated as an MP candidate for Rushenyi in Ntungamo District.
Robert Kafeero Ssekitooleko- Nakifuma County (NRM)
Ken Lukyamuzi – Rubaga South (CP)
Kato Lubwama- Rubaga South (Independent)
Muwada Nkunyinji- Kyadondo East (NUP)
Dr. Chrispus kiyonga Bukonzo West (NRM)
Atkins katusabe Bukonzo West (FDC)
Stella Nyanzi after being nominated as Woman MP for Kampala;
I think Parliament is a place of language. If we didn't have language, we would never have Parliament. What is important is that my language applies to different situations.When it comes to language, my language has been tested many times, even Yoweri Museveni listens.
Gen Moses Ali nominated for Adjumani West County (NRM).
Meanwhile, there is heavy police deployment in Nabushozi where Col Fred Mwesigye and Wilson Kajwenge are repeating the NRM primaries.
Deputy Speaker Jacob Oulanyah has been nominated as NRM candidate for Omoro County.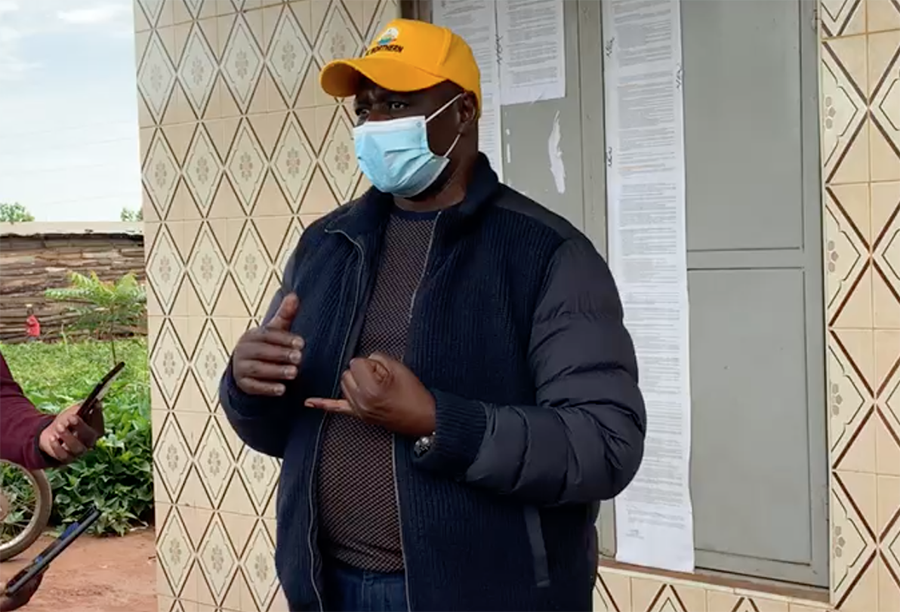 Kira Municipality MP, Ssemujju Ibrahim Nganda was whisked away on a police-pick up minutes after being nominated as FDC flag bearer for the position. Earlier police had fired teargas to disperse Ssemujju's supporters in Kyaliwajja trading centre as they accompanied him for the nomination.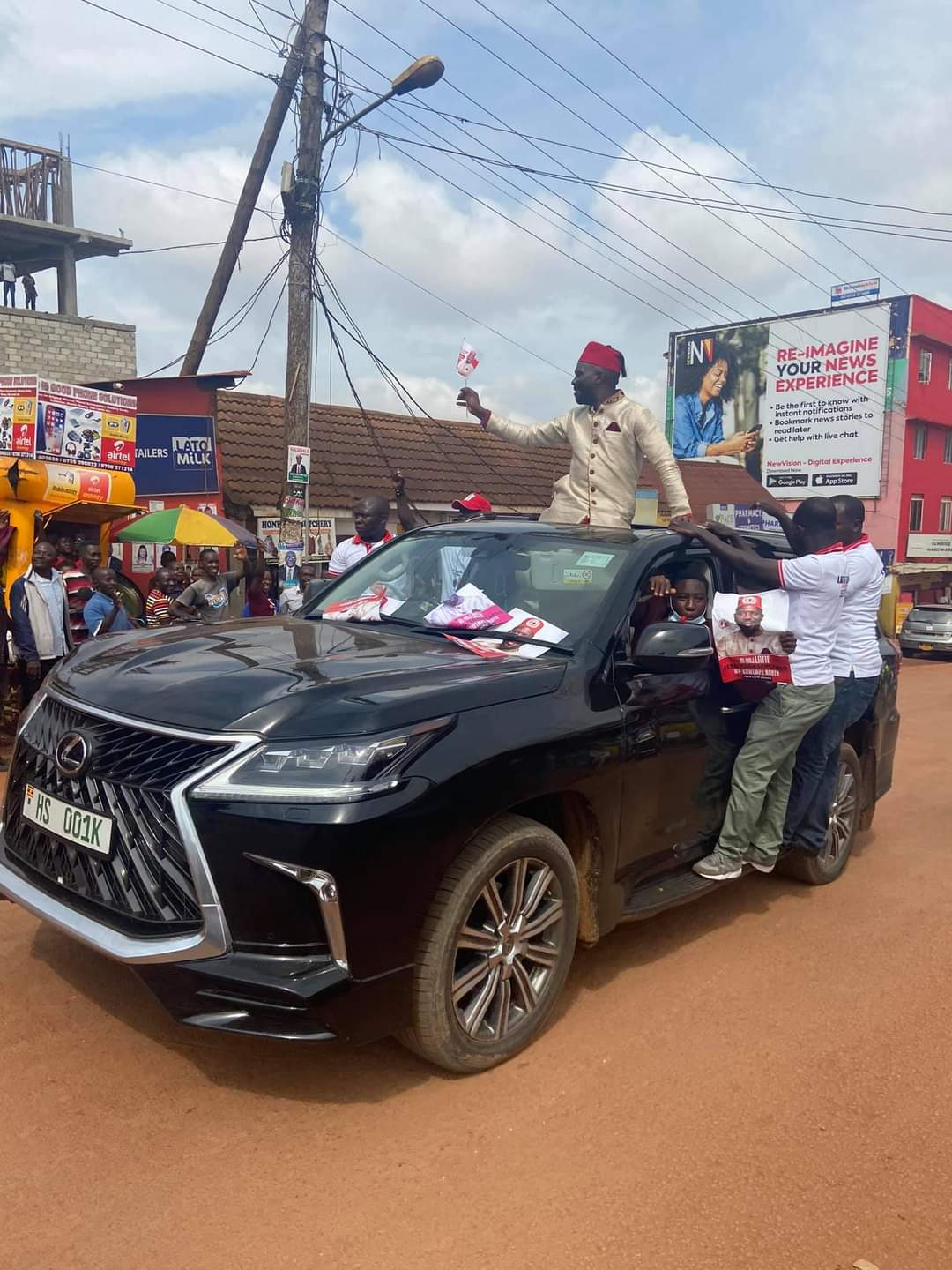 Meanwhile Kawempe North MP aspirant Latif Ssebaggala arrived in style for his nomination. Ssebaggala's state of the art Lexus Car was draped in NUP colours even though he is standing as an independent.