Travel has been unheard of in the last five or so months, ever since the President locked down the country citing COVID-19 in March.
Many had to keep up with a torrid time of 'going nowhere", the time of being stuck within Kampala or wherever you are located, and listening to the President bragging how he has started enjoying this country.
"I feel Uganda has started being enjoyable, you people who stay in Kampala, just to eat pork, need to travel outside this city, Uganda is enjoyable," he opined.
And well, he let the travelers loose when he opened the country, removed the lock on airport and borders, and endorsed private travel from district to district, including those at the border.
Bingo, it is now time to find how enjoyable the country is, and oh, how about a first road trip to the three-world time record-breaking champion, Joshua Cheptegei?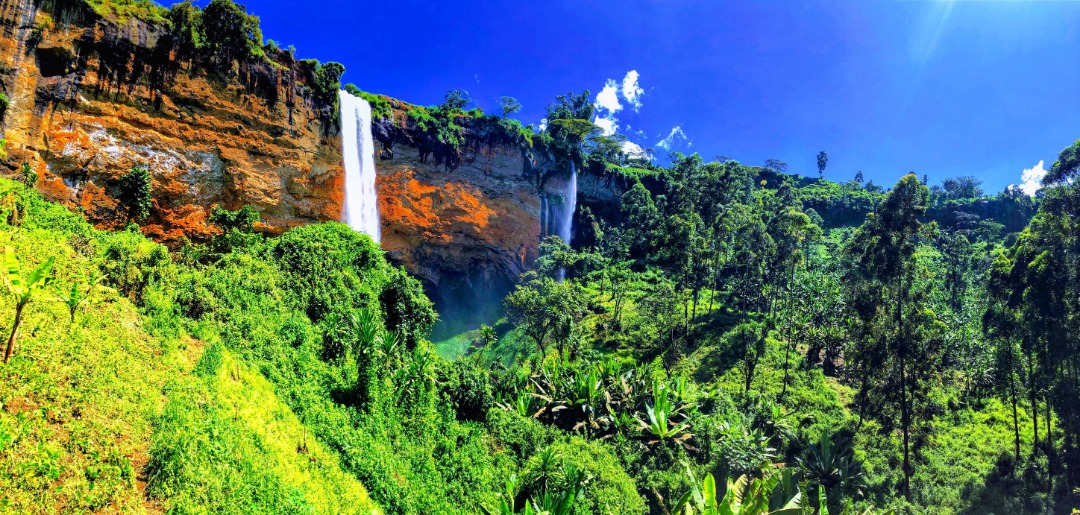 It is an important time now, to take strides to Kapchorwa, the land of gold, the land of Sipi Falls, to take a sip at the waters that oil the joints of Cheptegei, Kiprotich, and Kiplimo.
Besides, it is the right time for one now to register their picture challenging those that have tried to creatively snap themselves beside the falls.
All over the country, travel organisers are beckoning the traveler in you to join in on a litany of road trips and getaways.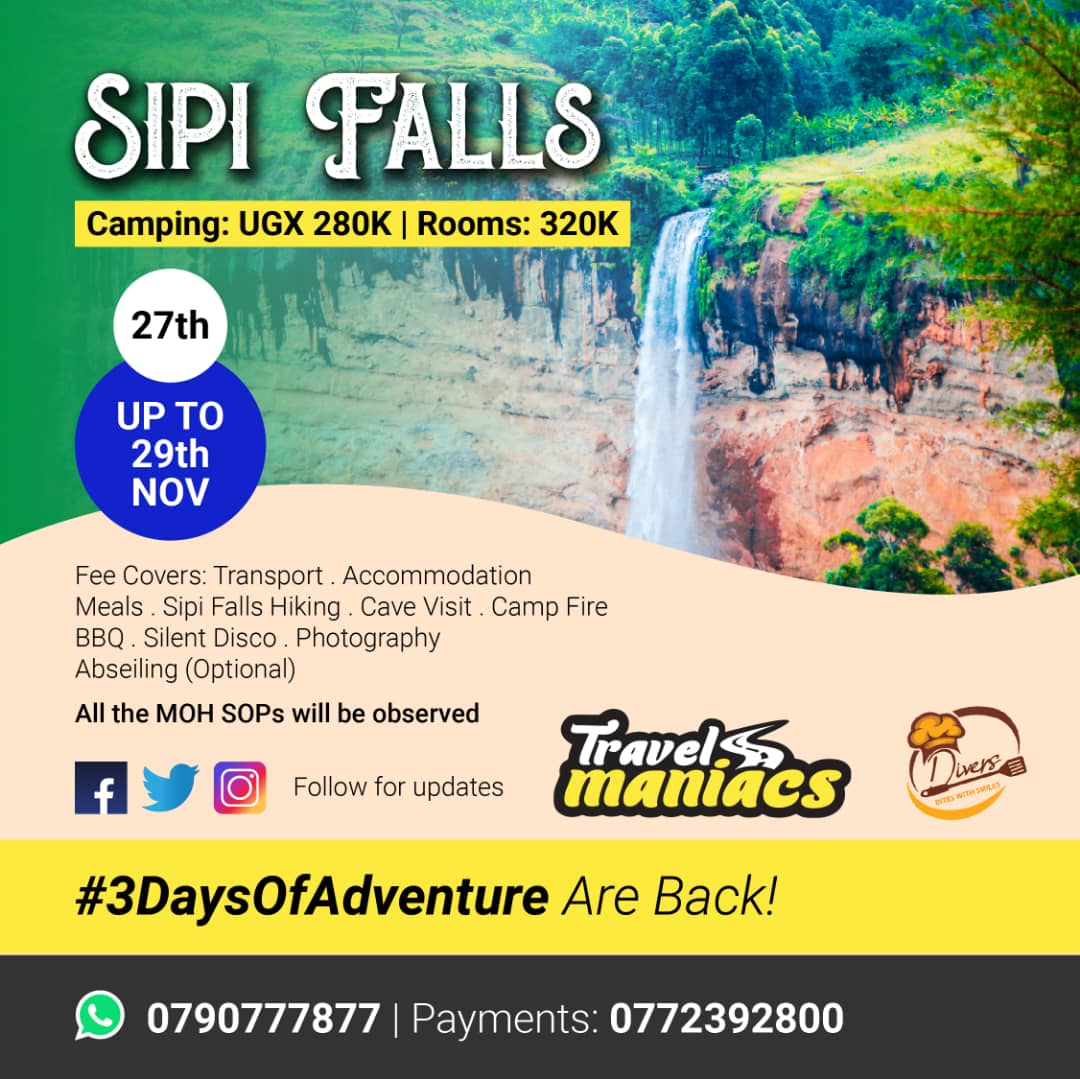 It could be horse riding, by the way, it is Shs100,000 only, get it off the bucket list already.
So how about a three-day road trip to Sipi Falls? Travel Maniacs, an association of travel lovers is putting the trip at stake with; Shs 280,000 for camping.
If you would rather do rooms and not tents, it will be Shs320,000 for singles or those who love traveling solo, and Shs600,000 for those who love the things of Dabolo.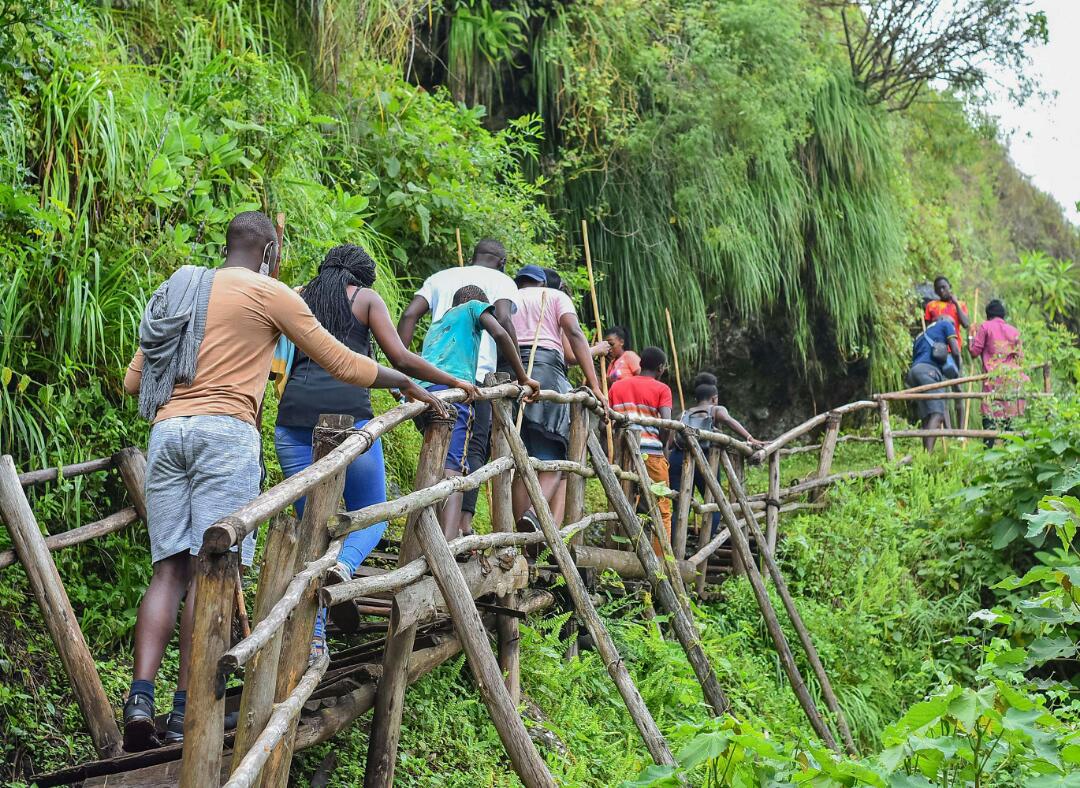 The cost covers transport, accommodation, Meals, and you don't have to worry about your poor camera because photography is being handled by click masters.
The cost also gives the first 15 people a body massage! How sweet can travel be after months of lockdown?
Masheta Baker, the operations manager for Travel Maniacs, while speaking to Nile Post said that trip will comprise a "Visit to the falls, Caves, Communities, Board games, Campfire."
"Abseiling is available at an extra cost of 100k for those interested in doing it," he said.
To Go?
Call: 0772392800
Or follow the link