The father of Reynhard Sinaga, the worst rapist in British legal history, has said his son's punishment "fits his crimes" after he was jailed for life.
Sinaga, a 36-year-old PhD student from Indonesia, was found guilty of 159 sexual offences against 48 men.
He picked up his victims outside clubs in Manchester and lured them to his flat, where he drugged and assaulted them while filming the attacks.
On Monday, a judge jailed Sinaga for life, with a minimum term of 30 years.
As Sinaga's family and friends come to terms with his fate, they have painted a picture of his life in Indonesia before he became a serial sexual predator.
Speaking for the first time since his son was jailed, his father Saibun Sinaga told BBC Indonesian over the phone: "We accept the verdict. His punishment fits his crimes. I don't want to discuss the case any further."
Sinaga's friends at the University of Indonesia say he was a flamboyant and popular student.
"He was very social, friendly, easy to get along with and fun to work on projects with," one friend, who wished not to be named, said.
She lost contact with him when he went abroad to continue his studies in the UK in 2007.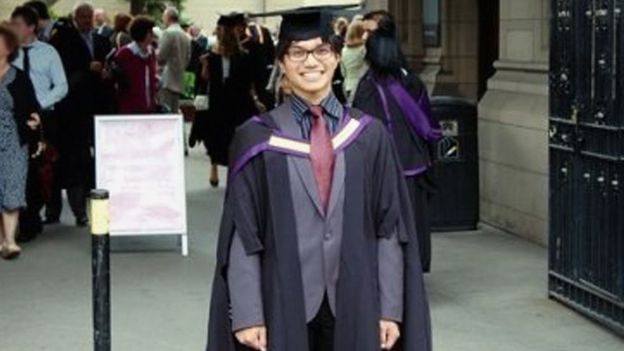 Sinaga is said to have fallen in love with the city of Manchester and told his family that he wanted to live in Britain forever.
Living close to Manchester's Gay Village, he was able to express his sexuality openly in a way that was impossible to do back in Indonesia.
The oldest of four children, Sinaga was born in 1983 into a conservative Christian family, part of the Batak tribe from the island of Sumatra.
His father is a wealthy businessman, who owns several branches of a private bank.
It was his father's money that allowed Sinaga to be a perpetual fee-paying international student for more than 10 years, up until his arrest on 2 June 2017. Sinaga's father also financed his flat on Princess Street, in the heart of Manchester's city centre.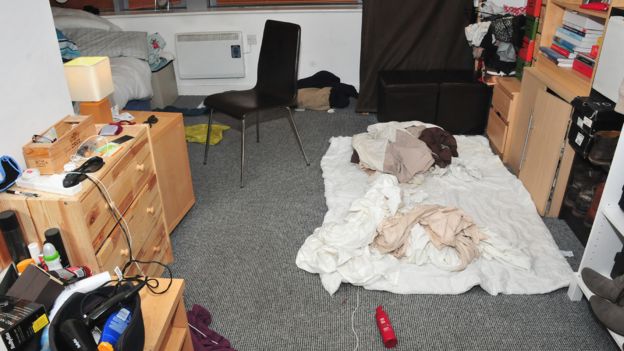 His mother was the only member of the family to attend one of Sinaga's trials. She came to the first pre-trial hearing, but was not present for any of the four trials her son insisted on putting his victims through by pleading not guilty.
She did, however, write a character witness statement, which was presented in his defence.