What should one consider while choosing a marriage partner? What does the bible say about choosing a marriage partner as a Christian?
Christian marriage, with families living in the enjoyment of the knowledge of the lord Jesus and in accordance with the pattern set in scriptures, is a wonderful blessing and a pillar in the gatherings of the Christian church.
Before the enjoyment of marriage and a family, one has to have a partner to become a family that includes a husband, wife and children.
When a Christian is seeking for a partner in marriage to become the family, it's essential for them to seek the mind and will of God. There should be an inquiry on "What says the scriptures?
We know that it is the Lord's will for people to have a mate if they desire one. In the beginning when God created Adam, God himself made this statement, "It's not good that the man should be alone; I will make him a helper" (Genesis 2:18). This means that, the Lord wants to bring a mate to those who will ask Him and have the patience to wait for his choice.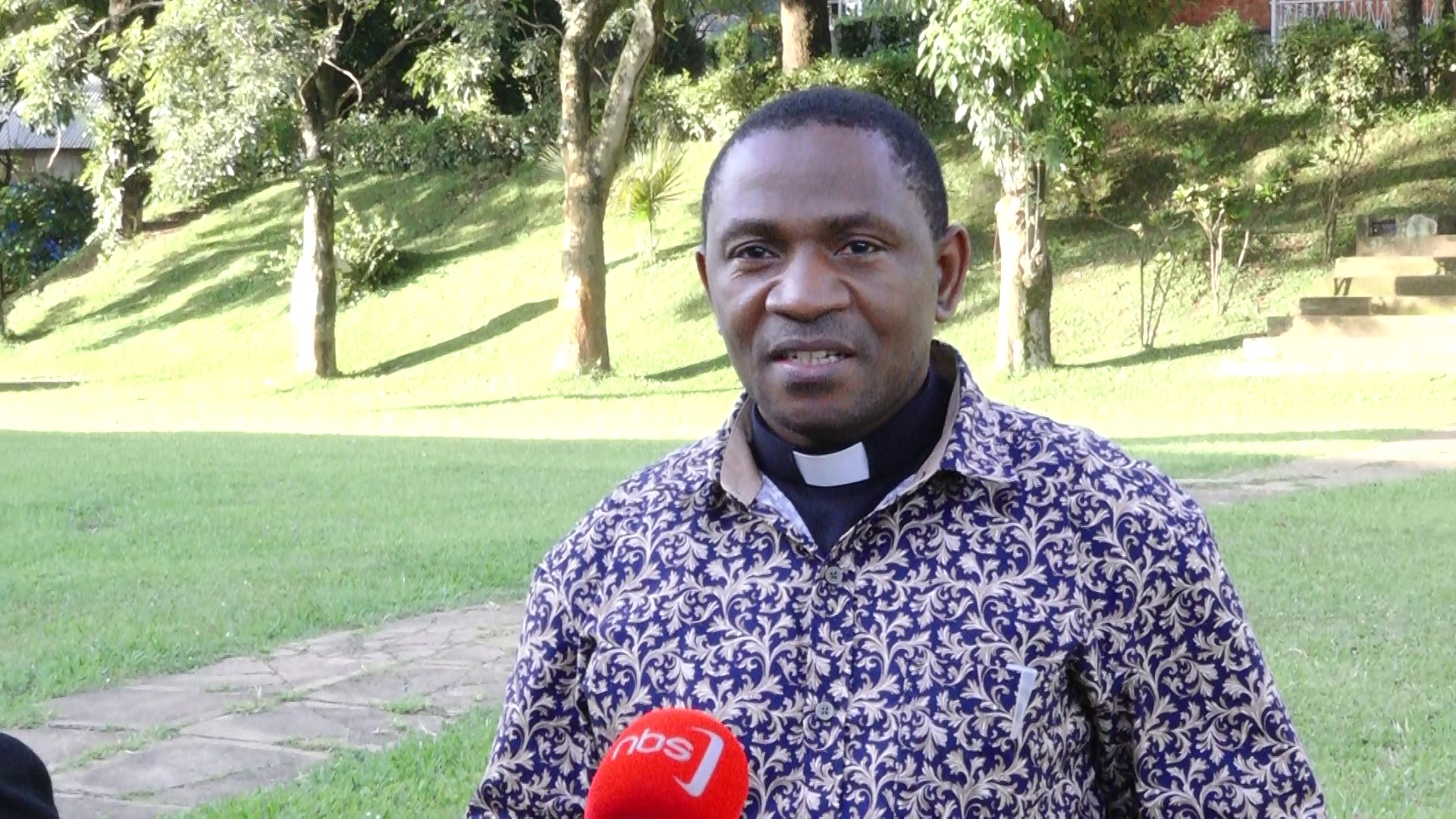 There are some single people who are constantly out looking for a mate, and they are miserable because God has not sent one yet. They have prayed and prayed, yet they still have no mate. Some settle for Satan's provision stead of asking God for the patience to wait for the one whom He would send.
If they would look to Jesus to please Him, rather than being concerned about a mate, soon they would find the right one crossing their path. Looking for a man or woman to just keep them from being lonely or just to fill needs or to be a father or mother to their children should not be the only reason for desiring a mate.
While trying to answer the questions What should one consider while choosing a marriage partner? What does the bible say about choosing a marriage partner as a Christian? And who should you wish to choose for you one our reporter Namutamba Esther reached out to some the religious leaders and individuals who provided answers to the above questions.
Pastor Kim Hurdy of Kamwokya Church of God while answering the question what should one consider while choosing a marriage partner said, One has to know the importance of marriage before choosing a mate.
He says , Being single is an important time to prepare us for marriage and It can also be a time to experience a closer communion with God. Well "To find a life partner or choosing the right life partner is a high stake decision and it starts with understanding what to look for in a life partner.
Kim explained that, finding the right partner is essential for a happy and healthy marriage. Being a spiritual leader, He adds that as we seek God to cleanse us of the world and help us become the kind of wife or husband that would bless someone; we will soon find that we are not lonely.
Pastor Kim note some of important things a person choosing a life partner has got to put at the back his or her mind that includes choosing a person who is respectful.
Kim explains that, It is difficult to lead your life with someone who disrespects you, your personality or downplays your ambitions in life encouraging people to look for those they respect and who will respect you.
A relationship involves two people with unique personalities. At times, you might have ugly arguments in which negative emotions are high. You might say hurtful things about one another. To build a culture of honesty and trust in your relationship, should not be left out while choosing a life partner who does not refrain from open and genuine communication is important.
Pastor Alex Muhumuza, a senior pastor at Kamwokya church of God while answering the question of what should one consider while choosing a life partner, he said the For the man it's about the fear of the Lord in a woman, it's about maturity and commitment.
He said that in proverbs 31 from Verse 10 to the end of that chapter the bibles explains more about a women the qualities of a good wife which if one is looking for life partner can follow.
"Who can find a virtuous woman? for her price is far above rubies. The heart of her husband doth safely trust in her, so that he shall have no need of spoil. She will do him good and not evil all the days of her life. Proverbs 31:10-12"
Muhumuza thinks that while a man is choosing a woman for marriage, he should consider a grown up woman ready for marriage and not a girl as Genesis 2:22- 23 says, "Then the Lord God made a woman from the rib, he had taken out of the man, and he brought her to the man. The man said, "This is now bone of my bones andflesh of my flesh; she shall be called 'woman,' for she was taken out of man.
Therefore choose a woman God made not a girl. Said Pr. Alex Muhumuza emphasizes.
He added, for a woman should consider the Love that man has for her: Is He able to defend her to the point of death as written in Ephesians 5:25-31.
The Church of Uganda Provincial Youth Coordinator Reverend Alex Bwambale advised that before looking for a marriage partner, examine yourself as a man or woman whether have grown and you are ready to be a husband or wife to some, because in marriage there is no room for divorce.
Everyone who wishes to marry should be prepared enough in the mind before you choose a life partner says Rev. Bwambale.
Bwambale encouraged singles to consider knowing the family back of the person they marry, level of education, discipline, health while choosing life partner indicating that even church considers these things guide them while joining the two people together to become one.