The search for survivors is still ongoing following the heavy rains that hit Bundibugyo leading to floods on Saturday.
The six-hour heavy downpour that started on Friday up to Saturday saw river Tokwe burst its banks leading to floods and landslides which wreaked havoc.
However, according to the Office of the Prime Minister, the death toll has jumped from 16 to 22 following the six-hour downpour.
"We have now recovered 22 bodies. Relief supplies arrived on Saturday night comprising food, blankets, jerrycans, buckets, mosquito nets, soap and spades for more than 700 survivors who are now in displacement," Martin Owor, the Commissioner for Disaster Preparedness and Management in the Office of the Prime Minister said in a statement on Monday morning.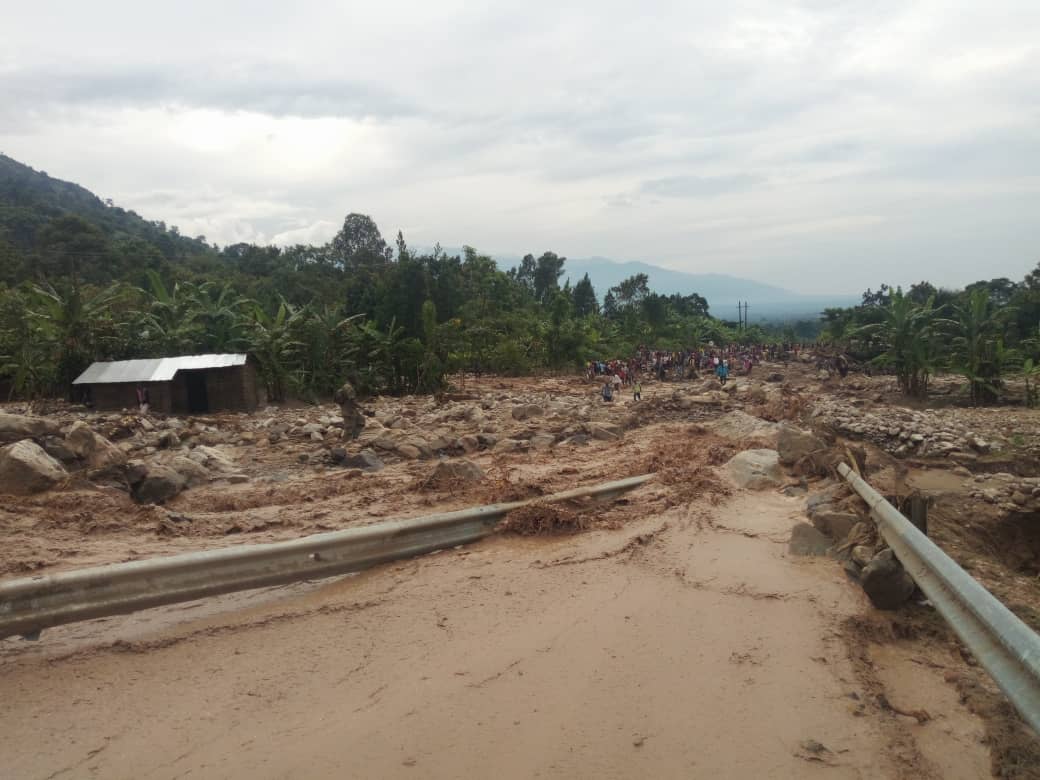 According to the Uganda Red Cross Society spokesperson, Irene Nakasiita, the heavy rains left many places flooded whereas a number of people were displaced after their houses were washed away.
"The rain also left Rivers such as Nyalulu and other small streams flooded after bursting their banks. The main Fort Portal- Bundibugyo road and Nyahuka-Nudibugyo roads completely destroyed as well as other roads connecting from the town council. Houses, latrines, crop gardens, places of worship, and Cocoa gardens were also submerged," Nakasiita said in a statement.
She said that a total of 12 sub-counties were adversely affected, with Harugale and Busaru the most affected.
Nakasiita explained that a joint team of police, military, and Red Cross is currently deployed as the search for more dead bodies and survivors is going on.
"The Uganda Police and Military officials were on ground to join hands with the Red Cross and the community members to support the rescue mission. Uganda Red Cross and government through the office of the Prime minister are mobilizing relief to support the affected persons," she added.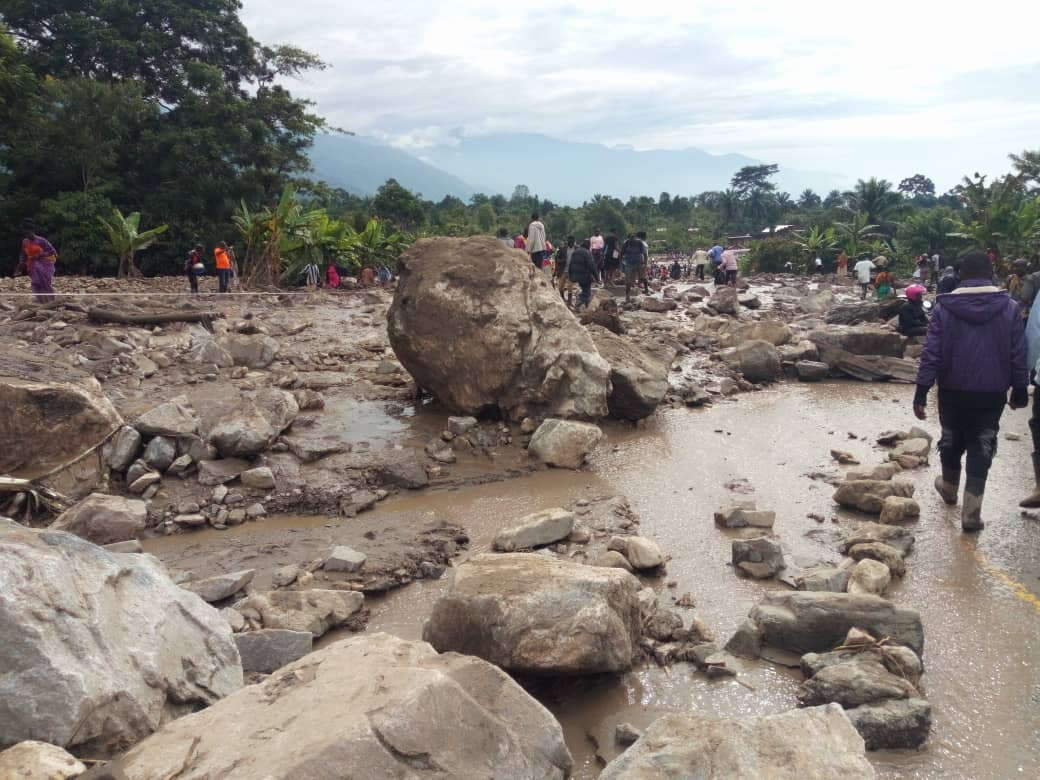 According to the Uganda Red Cross Society spokesperson, after recovering 16 dead bodies, they suspect many more are still missing but said impassable roads have made it difficult to reach some areas.
"Some of the missing bodies could not be retrieved at all whereas some of the victims were too far on mountain tops. There wasn't enough food to serve to the people that have been sheltered at the churches and schools," Nakasiita noted.
"Our teams remain committed to supporting all the people affected despite being constrained with resources. We are liaising with the Office of the Prime Minister to support the affected families."