Young music sensation Patrick Ssenyonjo aka Fresh Kid finished top of his class at the end of third term.
Fresh Kid topped his P.2 stream at Kampala Parents School-proving that he is not only good at music but also academics. He was promoted to primary three. He beat 51 other pupils.
He joined Kampala Parents' school this year after Ruparelia Foundation boss, Rajiv Ruparelia through his charity arm of Ruparelia Foundation gave him a fully-study scholarship up-to primary seven.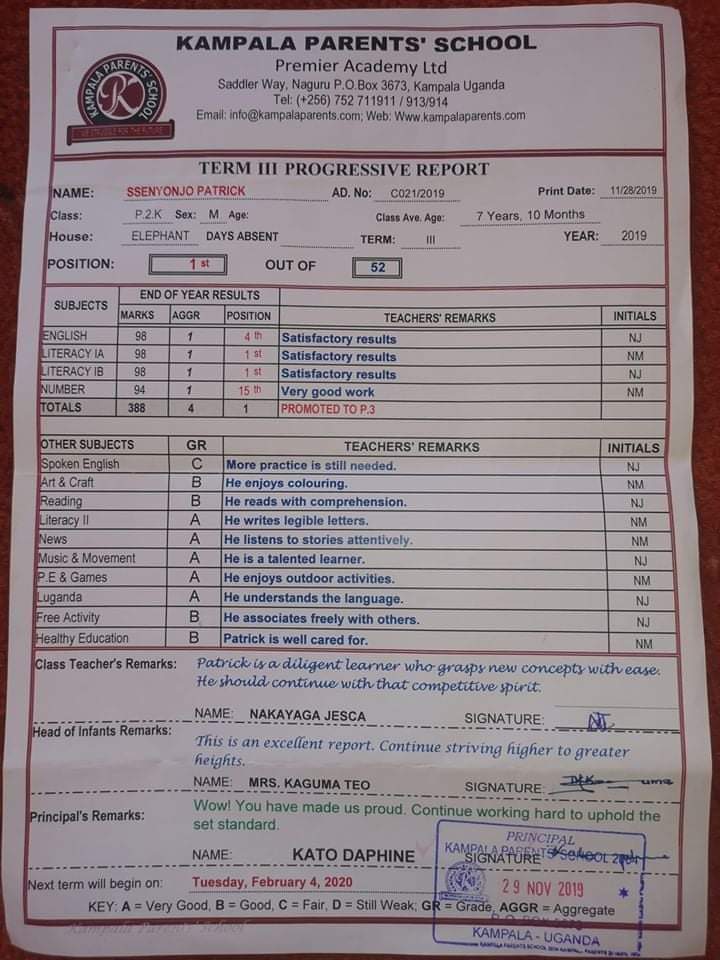 "It is true that Fresh Kid emerged as one of the best performers. However, he topped his stream, P.2 K but not the entire P.2 class," the deputy principal, Esther Mulwana confirmed.
His fans on social media have praised his father Fresh Daddy for constantly following up on his son's studies.
It is said that his father ensures that Fresh Kid completes all his homework without fail. He also reviews all his school books.