Mukono municipality Member of Parliament, Betty Nambooze has said that no single opposition party or entity that is stronger that Dr. Kizza Besigye's People's Government at the moment.
Nambooze said that, unlike other political parties, the People's Government is fully structured right from the local government.
Nambooze made this remarks while appearing on NBS Television's Morning Breeze, on Monday morning.
"People's Government is fully structured right from the local government. No single opposition entity today is strong and well organized as the People's Government," she said in part.
Nambooze also said that, except Forum for Democratic Change(FDC), all political movements and parties in the country survive because of 'one big man' adding that like People's Government, FDC can survive without Besigye.
Asked if People's Government achieved its "2019 Year of Action" slogan that they announced at the start of the year, Nambooze said that they set out to conduct a series of actions and they have successfully achieved that.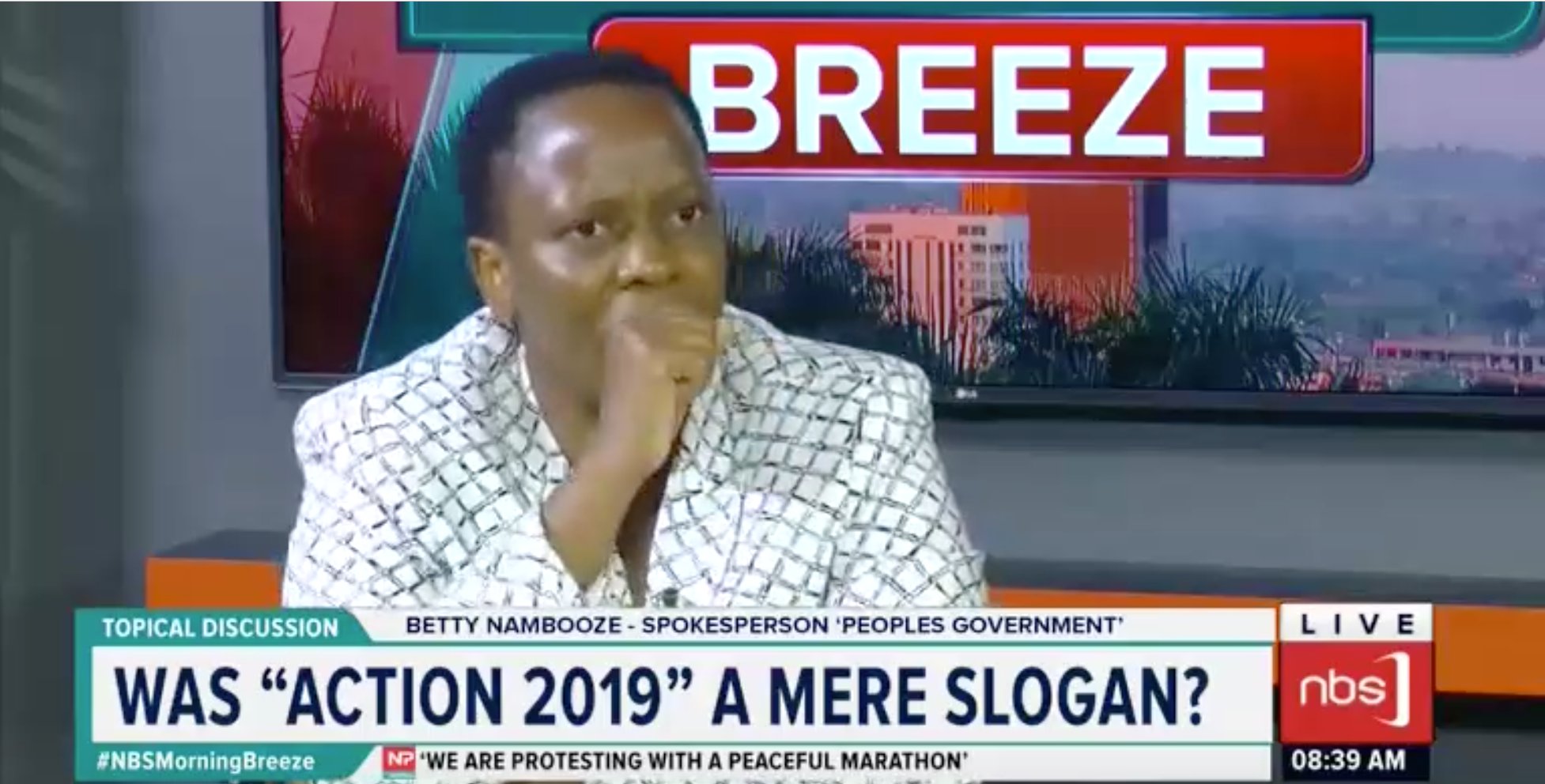 Nambooze said that they phased their struggle into three different parts which they have followed all all through the year.
"We phased our struggle into three parts; Campaign for attitude change among Ugandans so that they appreciate the problem at hand, organise structures to sustain the struggle and Action to demobilize and dismantle the dictatorship. Our mission is to put power back in the hands of the people and fact that we have been reflecting on it shows that it wasn't a mere slogan."
Nambooze added that one of their achievements is the fact the opposition is still in tact and the struggle to capture power is still going on. She added that they have also attracted 'big' people from the ruling National Resistance Movement (NRM) yet they have not lost anyone to their 'enemy' yet.