President Museveni , who is also the Commander in Chief of the armed forces has passed ut a total of 18 new pilots and 172 craft engineers for the Uganda People's Defence Air Forces(UPDFA) at a function held at Gulu airfield.
Speaking to the fresh graduates, Museveni expressed happiness that the group had mastered the skills taught to them without making any mistakes as demonstrated to him during the mock drills at the function.
"The Bible says whatever man sows is what he reaps. You chose to do sciences at A-level and this has helped you understand and learn quickly what was taught to you. This has been witnessed today,"Museveni said.
"Now that you have completed training, you need to remain healthy by avoiding reckless living, serve above self and above all be patriotic."
The President applauded the Bulgarian instructors for the job well done in imparting skills into the cadet officers who will now be able to fly fighter jets for the UPDAF.
He also assured residents that government the plan is in the pipeline to have to revamp Gulu airstrip to an international standard.
"We are going to improve the airport to international standards so that it can be used by big and international planes. In the 1960s this was a very active airbase where it was one of the busiest in Uganda and in this respect, tourism, exports of goods and services will be boosted because they will be transported by air in order to meet local and international demands,"Museveni said.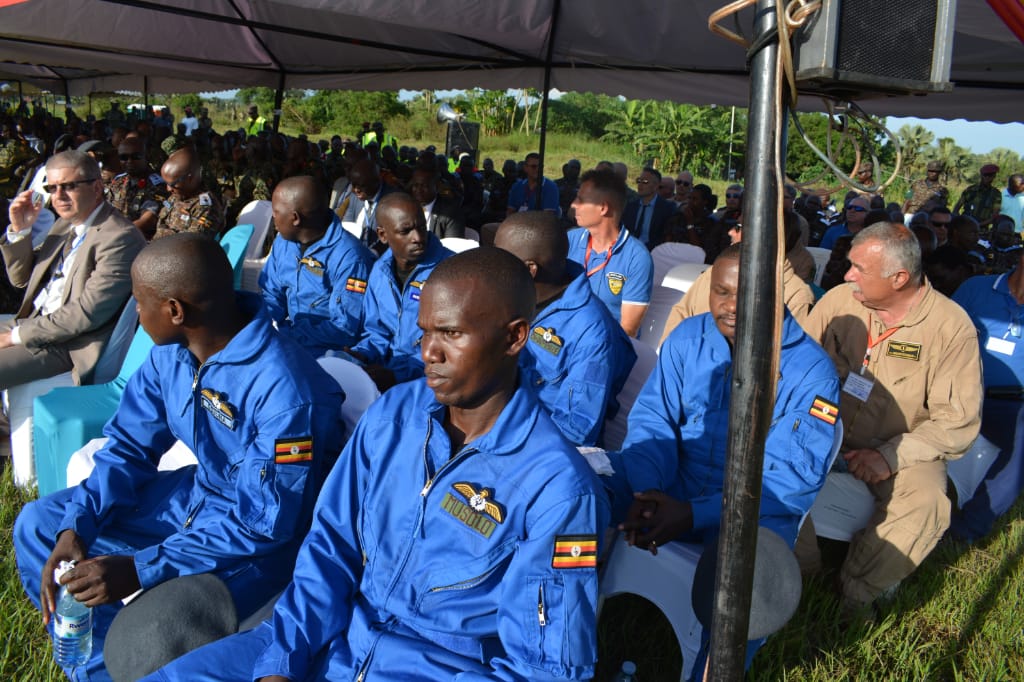 The function was also attended by the Chief of Defence Forces, Gen. David Muhoozi, Air Force commander, Lt. Gen. Charles Lutaaya, SFC commander, Maj. Gen.James Birungi, Reserve Force commander, Lt. Gen.Charles Otema Awany, Chief of Staff Air Forces, and Maj.Gen.Paul Lokech.
Others who attended the function included fourth division commander, Brig.Bonny Bamwiseki, Kitgum Municipality MP and Beatrice Anywar among others.