The NBS Watch & Win promotion, set to run through to the end of December, on Tuesday gave away their first TV set, with Ronald Weyanga from Mukono the lucky first winner in a draw conducted by the randomizer format.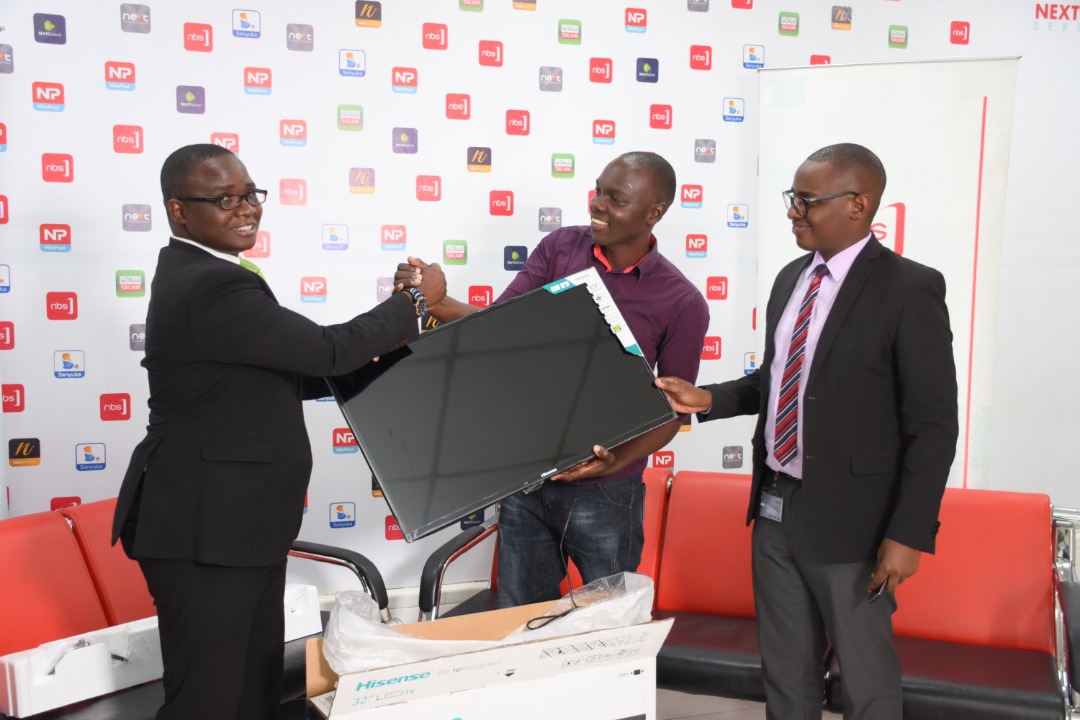 The promotion, rewarding viewers with a 32-inch flat TV screen courtesy of Hisense, has viewers naming an NBS Television on-air personality and the show they do in a text message, every time that personality is shown on their TV screen.
"The viewers have made us (NBS Television) the leading TV station and it is only proper we give back to them," said Next Media Services PR & Communications Officer, Desire Derekford Mugumisa. "We have ensured it is easy to participate in for all, no hiding or blurring of pictures… just the personality that that ardent NBS Television fan recognizes easily, which is everyone, and can easily win with."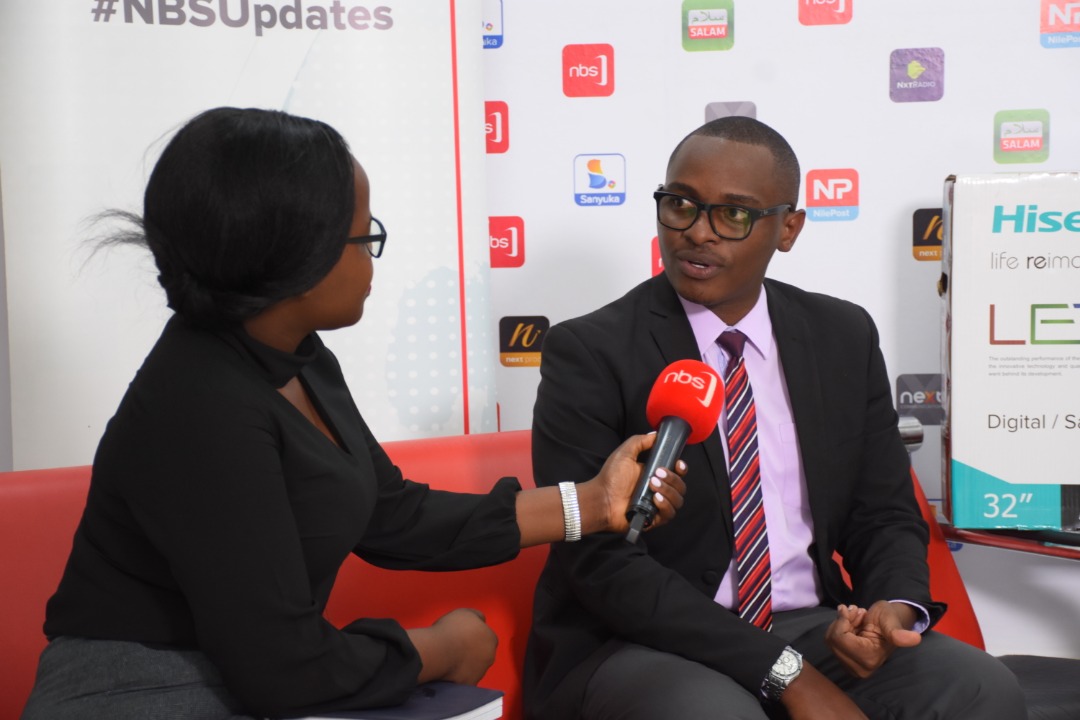 For Weyanga, it was all joy and satisfaction to be rewarded for watching a station he loves. "I am so happy to take this TV home. I sent 7 messages and after that 7th one, I got the call, he narrates. "When they called me, I first thought it was a joke, but when I checked the number, it was genuine; I know NBS (Television) a very reputable company."
"To the people of Mukono where I come from, and everyone out there. Please take part, this is real. I did and here I am," Weyanga concluded.
NBS Deputy News Editor and Presenter, Dalton Kawesa, was the personality tasked with handing over the TV set to the excited winner.
"I am glad the station recognizes how important our viewers are and chooses to duly reward them, Dalton stated. "I urge more of the viewers to get involved. There are more than enough TVs to give away."
A different NBS Television on-air personality is run every day and all viewers have to do is when they see them, they head to their phone messages function, type "NBS (space) Name of Personality (space) Name of the Show(s) They Do" and send that to 8008.