Lugazi Municipal Football Club continues preparations for the new Buganda Region League season with qualification to the FUFA Big League their principle target this time around.
The Lugazi based side missed out on last season's playoffs that could have potentially seen them through to the 2nd tier but missed out after finishing third behind Busuula FC and Kiwanga FC. The team was also docked three points for using two ineligible players against Mukono based side Free Stars FC.
Lugazi Municipal Football Club is in the Ssezibwa group alongside 11 other teams that include; Butema Soccer masters, Busula SC, Free Stars FC, Kampala University, Simba FC, Kiwanga United, Kira United, Luweero United, Seeta United, Buikwe Red stars and Uganda Martyrs SS.
This time around the team is geared for another make or break season.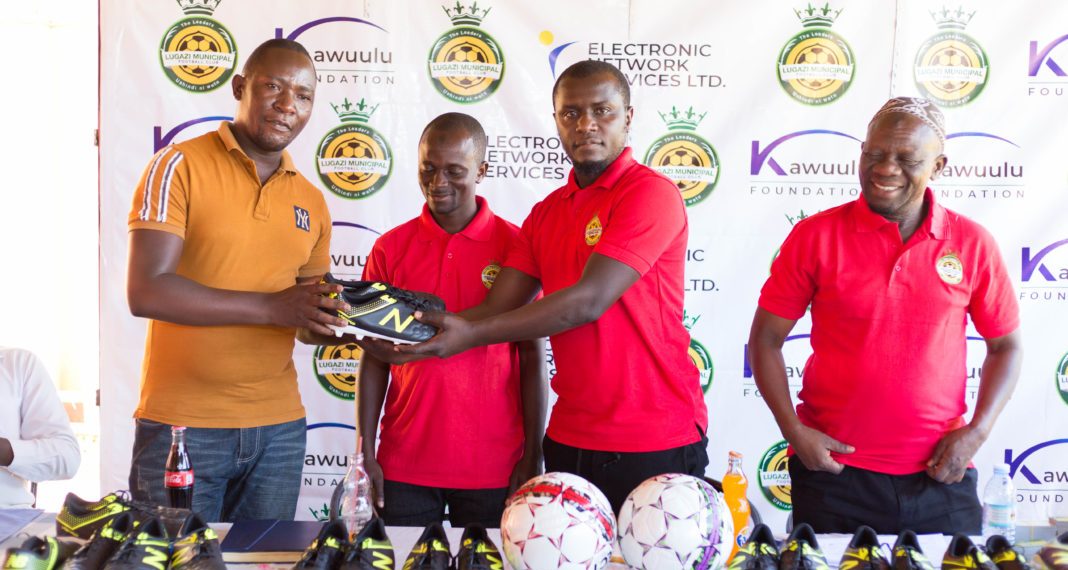 Speaking to the team's assistant coach, Efiti Gerald, a former Nalubaale FC midfielder, expressed gratitude to the new management of the team.
We are better prepared as compared to last season. I feel like we have signed the right players for this season and I am grateful that Management has changed so many things about the team.

They are managing the players' welfare better than the previous season which has really stabilized our team. We have the quality we need to get us to the FUFA Big League and there is no question about that. For example two of our players (Ogwet Gerald and Wasswa Paul) have helped Busiro reach the Finals of the Masaza Cup.
Said a delighted Efiti.
I am positive we shall meet our target this season.'
He added.
Since the death of SCOUL FC, Lugazi has never had any other team making it to the top tier and this is exactly what the management of Lugazi Municipal FC is here to change.
Lugazi Municipal FC has made 12 new signings for the season including; Robert Zziwa, Geoffrey Luutu, Gideon Mutekanga, Deo Sentongo, Martins Semuddu, Simon Tabu Oryem, Hillary Agodri, Ronald Kiddawalime, Farouq Nswemu, Yasin Walusimbi, George Kiryoowa and Diego Miisi Ssemugera.
They have played a number of friendly games against teams within their spheres and teams from other localities as well.
A few weeks back, they played against FUFA Big League outfit Kansai Plascon before going against the Uganda Premier League table leaders Vipers SC last week.
They will play against Butema Soccer Masters on Wednesday 30th October in their first season match.
Lugazi Municipal Football Club holds its training sessions at the Lugazi East Primary School playground and hosts its matches at the Mehta Stadium.
Full Team Squad:
Robert Zziwa, Geoffrey Luutu, Edgar Epiyayu, Stephen Okot, Paul Wasswa, Moses Buga, Gideon Mutekanga, Deo Sentongo, Martins Semuddu, Aziz Kato, Ibrahim Siibi Bbosa, Victar Namukuru, Simon Oryem Tabu, Hillary Agodri, Joseph Senyonjo, Wilbert Baguma, Gerard Ogwet, James Kaggwa, Ronald Kiddawalime, Fred Tabu, Farouq Nswemu, Yasin Walusimbi, George Kiryoowa, Miisi Diego Ssemugera