On October 17 in 1988, a Uganda Airlines jet with 52 people, (More than half of them Ugandans including the pilot; Capt Steven Walusimbi and the crew) broke into pieces and burned while trying to land in fog at Rome's main airport- Leonardo da Vinci.
Boeing 707- 338C, registration 5X-UBC was returning to Entebbe from London's Gatwick airport but needed a refueling break in Rome. However, it was not going to land in peace, but in pieces.
At exactly 12:31 am the Boeing 707 which had tried to land twice but failed, made its third attempt which would later become its last.
Now west of the runway of the airport, with Rev Father Anthony Zziwa who was one of the passengers praying audibly "Lord Have Mercy", the plane took the landing attempt and midway, it lost control with the tower; tore through a private home, hit another home and came to its first but disastrous stop in the middle of a car bond.
The wings had fallen off with the plane's engine and a fire was surely inevitable, lighting the aircraft and its surrounding- A total of about 80 cars went up in blaze, while the rest of the plane continued on its way hitting the road and into the nearby trees and like a well-launched bomb, exploded into flames.
Inside the plane, many wailed and shouted for help while at least 33 of them had gone into eternal mute. 28 Ugandans of the 30, lay in a plane wreck, their journey literally ended, but not at the planned destination.
How it all went wrong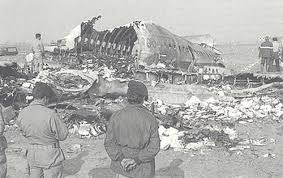 In an interview with Uganda Radio Network in 2008, Rev Fr Zziwa said he had noticed a problem when he realized the flight captain was trying to land the aircraft for some time.
He says it felt like a big bus running helplessly through a pothole-filled road, it is at the time that he started to cry out to the Lord.
"Before I knew it, we were on the bare wet ground, we were eventually picked up and taken to different hospitals by ambulances," he said.
Suddenly, there was a bright light over our heads and I realised it was a fire. I sustained third degree burns. I was still conscious when we hit the ground and I could hear people crying out for help and others moaning in pain. But I was trapped on my seat. I looked for the seat belt but I couldn't find it, it was around my neck. Immediately, I managed to free myself, the scouting instinct got the better part of me. I started looking for the crying and moaning people, I managed to pull out some from the wreckage, but I never realised what I was doing it was later while in the hospital that those I pulled out told me what I did. At that time, I was not feeling the pain but looking at helping as many people as I could. As I was doing so I saw a woman I had seen at the airport with her abdomen open, she was lying dead. The other who had a cute baby was in pain crying but the baby was dead," Fr Zziwa told the Daily Monitor in a separate interview.
Also on the plane was Ankole prince and Uganda's ambassador to Rome, John Barigye who survived the crash, but escaped with burns from the blaze.
Barigye in an interview with an Italian News Agency ANSA said that the plane had tried landed about two times before trying to land again in the fog, 15 minutes apart. Then it was followed by a violent explosion
″My seat was upside down, but I released my seat belt, opened the emergency exit and got out with the woman sitting near me. We began to run and we heard a second explosion on the airplane. ″
Authorities at the airport indicated that the flight captain could have mistaken the lights at a nearby highway for those normally at the airport runway and he came all in.
The officials said because of poor visibility the pilot made two attempts to land on different strips equipped with the Instrumental Landing System, and then made a third attempt on a strip equipped with only a radio beacon.
Giuseppe Chiucini, the fire official in charge of the rescue effort, according to foreign media said a preliminary investigation indicated the pilot was approaching too far to the right of the landing strip and too low.
After the crash
The Pope (John Paul II) sent a condolence message to Uganda through then Kampala Archbishop, Emmanuel Nsubuga. The Italian president Giovanni Spadolini also sent a message to President Museveni through the Ugandan mission in Italy.
President Museveni promised that the government would take care of the families of the victims, while the country descended into about three weeks of total sadness. This was the only major accident by the Airline and its impact was most felt home.
Who was on the plane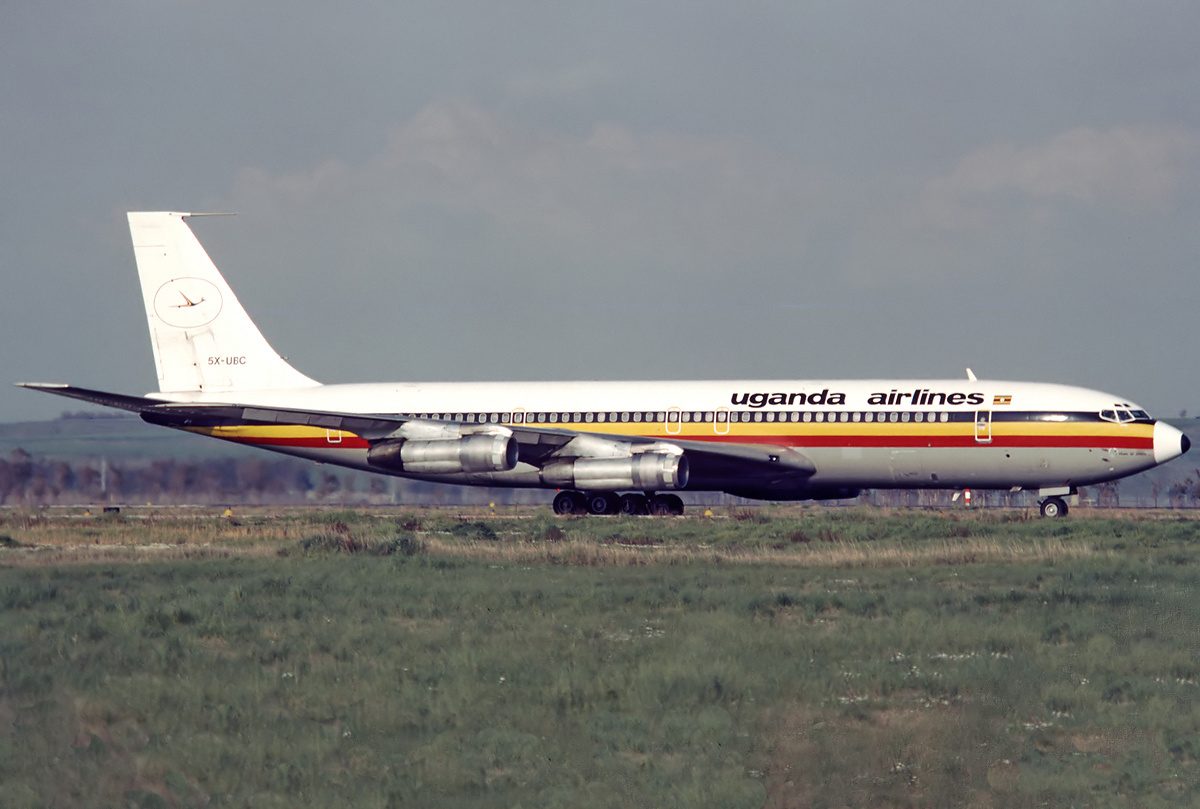 Dead
Dhillon2. Rev. A. Kirinda3. Mr. E. Muhire

4. Mr. F. Kisitu

5. Mr. D. Wampamba

6. Miss Y. Nakku

7. Mr. C. B. Nsubuga

8. Mr. B. Obonyo

9. Mr. S. J. Adlam and Mrs. Adlam.

10. Miss E.T. Kadama

11. Miss AE Lwigale

12. Mrs. J.N. Lwigale

13. Mr. J. N. Ssali

14. Mr. J. G. Nabende

15. Mr. Kansiime Ruhanga

16. Mrs. K. Watts

17. Master N. Rutabyama

18. Mr. Birungi Muhwezi

19. Miss. G. Nakawunda

20. Capt. S. Walusimbi

21. Mr. D. Twahirwa

22. Mr. T. Rwenchugura

23. Miss C. Kintu

24. Mr. P. Hamala

25. First Offi cer Kaggwa

26. Flight Engineer D. Tukasingura

27. Miss C. Nakyanzi

28. Miss Felicity Oleru

29. Steward Okecho

30. Steward Magezi
Survived
1. Mr. J. Barigye
2. Mr. W. Okecho
3. Miss M. Nakisige
4. Mr. O. Kakaire
5. Mr. A. Kaggwa
6. Mrs. J. Rwomwijhu
7. Miss M. Lubega
8. Miss Barbara Lule
9. Gait (x3)
10. Miss Komukyeya
11. Mrs. Namuleme
12. J. Rutabyama
13. Lunninze
14. Takyuka
15. Ssenyonjo
16. A. Zziwa
17. Ddondo
18. P. Mutumba
19. Alam Abit (now known as Blan Abio)
20. Okecho
The writer is a private contributor to the Nile Post.