The spokesperson of People Power, Joel Ssenyonyi, has said that several government officials have reached out to him, trying to lure him with money.
Ssenyonyi said that the although he won't mention their names, he has on several occasions been asked to name his price in order to stop working with musician turned legislator Robert Kyagulanyi alias Bobi Wine.
Ssenyonyi made these remarks while appearing on the NBS TV's Akatebe, which features in Monday's bulletin of Amassengejje.
"At times Ugandans put so much emphasis on money. Several government officials that I won't mention have on many occasions asked me to name my price. They want me to relax but I am here to tell them that not everyone is after money," he said in part.
Ssenyonyi added that People Power is on a mission of changing the country and they will not accept to be misled. He said that they are aware of some of their people who have already been compromised and they treat them with the contempt they deserve.
He said: "It's true that some people are easily tempted with money and we know that some of our people have been compromised. Actually, you can't 'eat' and hide for long. Ugandans know that you ate".
Asked how much he is paid to speak for the red beret political pressure group, Ssenyonyi said that if anyone wants to join People Power because of money, then they will be hugely disappointed.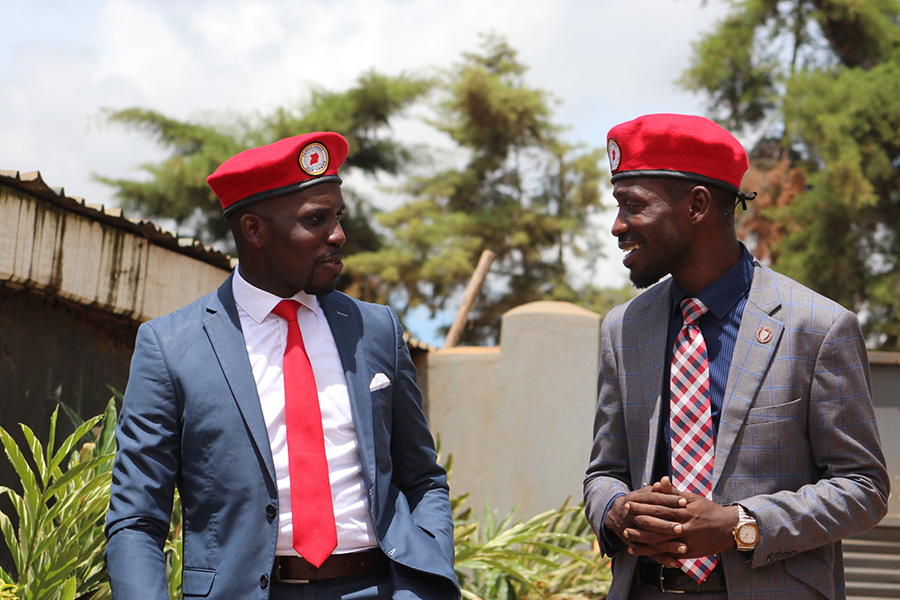 " If you want money don't come to People Power because you will get a problem. Those who come here are only attracted because of our conviction," he said.
On whether People Power can win the 2021 general elections, he said it is very possible.
Asked where he thinks they will get the money they need in the campaigns and election period, Ssenyonyi said that luckily, the activities they have done so far don't need a lot of money but acknowledged that they will need money going into the campaign period.
"The activities we have done until now don't need so much money. Hon. Kyagulanyi will fuel our cars and we head to a vigil for example and when people see us, they come and we talk. Sometimes we go to fuel our cars and someone pledges to pay because they believe in what we do," he said.
Ssenyonyi said many Ugandans both within and abroad have always asked them to be allowed to contribute to their struggle financially and all they need to do is to give these people a chance to contribute.