Caf Champions League Preliminary round
KCCA FC 2- African Stars 0
(KCCA advance on 4-3 aggregate)
For the biggest part of the game, qualification to the next stage of the Caf Champions Leagues seemed so close, yet so far for the KCCA FC team that came into the game against African Stars from Namibia wanting to win by just a goal's margin to progress.
However, what looked like an easy task to accomplish, turned out to be a tall order as the visitors fulfilled their promise of making life difficult for the Kasasiro boys at their fortress and indeed they succeeded for 80 minutes at Lugogo on Friday afternoon.
Youngsters at the wheel
Mike Mutebi could not help seeing his inexperienced team put a number of chances to waste as time moved fast towards the final whistle.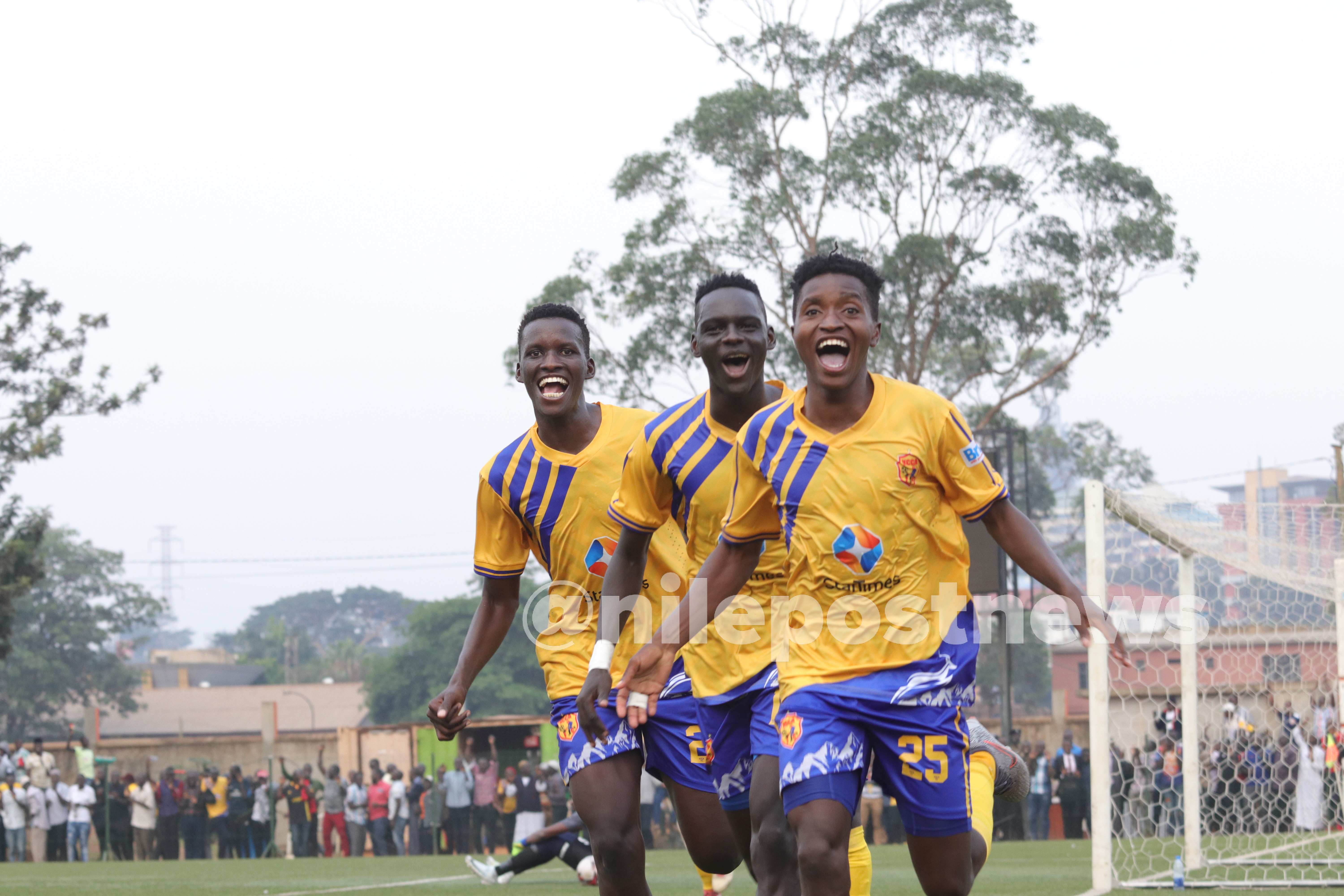 They were already missing the services of Timothy Awany, Patrick Kaddu and Allan Kyambadde who opted for greener pastures outside the country and therefore it had to be youngsters including Sam Kato, Ramathan Musa and Sadat Anaku to replace them as well as fellow youngsters in Allan Okello, Mustapha Kiiza, Herbet Achai and Peter Magambo to do such a heavy task for the Kasasiro boys.
After 80 minutes of play with no goals, the youngsters turned the wheel in the final 10 minutes of the game with two late strikes to sink the resilient visitors .
It was 19- year –old Mustapha Kiiza who broke the deadlock in the 81st minute with a well- curled free-kick to give the Kasasiro boys, much-deserved lead but they were not yet there as the visitors continued threatening and the hosts had to hold onto that slim advantage or else things would change any time.
It was Allan Okello, another youngster, who put the game to bed with only two minutes to the final whistle for Mutebi and his entire team to get a sigh of relief at their own fortress.
KCCA FC had beaten African Stars 2 nil and qualified on a 4-3 aggregate to the next round of the Caf Champions League qualifiers.
Speaking shortly after the game, Mutebi said despite playing against an organized African Stars side that also defended well, his youngsters kept the belief that it later paid off.
"They believed they could do it. We came knowing we were going to play a
good side and had to stick to our game plan. They exemplified themselves very well," the KCCA FC gaffer said.
He said with continuous growth of his boys, the sky will be the limit for his team noting that his objective is to play in the Caf Champions' League group stages.
KCCAFC starting XI:
Charles Lukwago , Kato Samuel Nemeyimana, Mustafa Kizza, Ramathan Musa, Peter Magambo, Abubakar Gift Ali, Herbert Achai ,Muzamiru Mutyaba, Mike Mutyaba, Allan Okello, Sadat Anaku.
African Stars starting XI:
Ratanda Mbazuvara , Deon Tjizumaue, Ivan Kamberipa, Treasure Kauapirura, Chrispen Mbewe, Ronald Himeekua Ketjijere, Youssouf Ibroihim, Ambrose Amseb, Pat Nevin Uanivi , Marcell Papama, Dennis Ngueza Tjetjinda