Rwanda and Uganda heads of state yesterday met during the Quadripartite summit in Angola's capital Luanda where they signed a pact to end the bickering between the two formerly close allies.
This was after a meeting chaired by Angolan President Joao Lourenco on Wednesday in Luanda and also attended by the Congolese President Felix Tshisekedi.
Following the signing from two sides, they were each called upon to deliver a speech in acceptance of the agreement.
"We have agreed on a raft of issues that will be implemented between our two countries, largely meant to improve our security, trade, and political relations. Uganda is fully committed to enforcing this agreement," Museveni said on his part.
Kagame had the longer speech, as he must have had more issues than he wanted to directly address or for some reason he was seeking space to make all his points, despite signing the agreement already.
"We are not going to be found wanting in not only respecting the communique but also our brothers who have brought us together to reach this understanding. We are going to address all these problems. By doing that indiscriminately, we will get where we want to be," he said in part.
In the deal, both heads of state agreed to respect the sovereignty of each other and that of their neighboring countries.
"Refrain from activities conducive to destabilization or subversion in the territory of the other party and neighboring countries, thereby eliminating all factors that may create such perception, as well as that acts such as financing, training, and infiltration of destabilizing forces," the parties agreed.
Kagame would later lead out a group of Rwandans of social media who continued to express their dissatisfaction with the agreement.
"When you have an open border, you have goods and people. When you create a problem for people to move across the border from one side to another, then you have closed the border to people and goods. The MoU addresses all these matters very clearly and I don't think we should be picking and choosing what we implement and what we don't," Kagame insinuated.
"If there are difficulties going on by trade not going on across the border and there are also problems when people can't cross the border when you have people who get arrested when they cross the border, that affects the movement of people, of goods and trade," he added.
On the other end, Rwanda's government-owned media house- New Times, continued to stream through several propaganda pieces and accusations to Uganda.
The New Times accuses Uganda's communication regulator of blocking Rwandan websites including their own from being accessed in Uganda.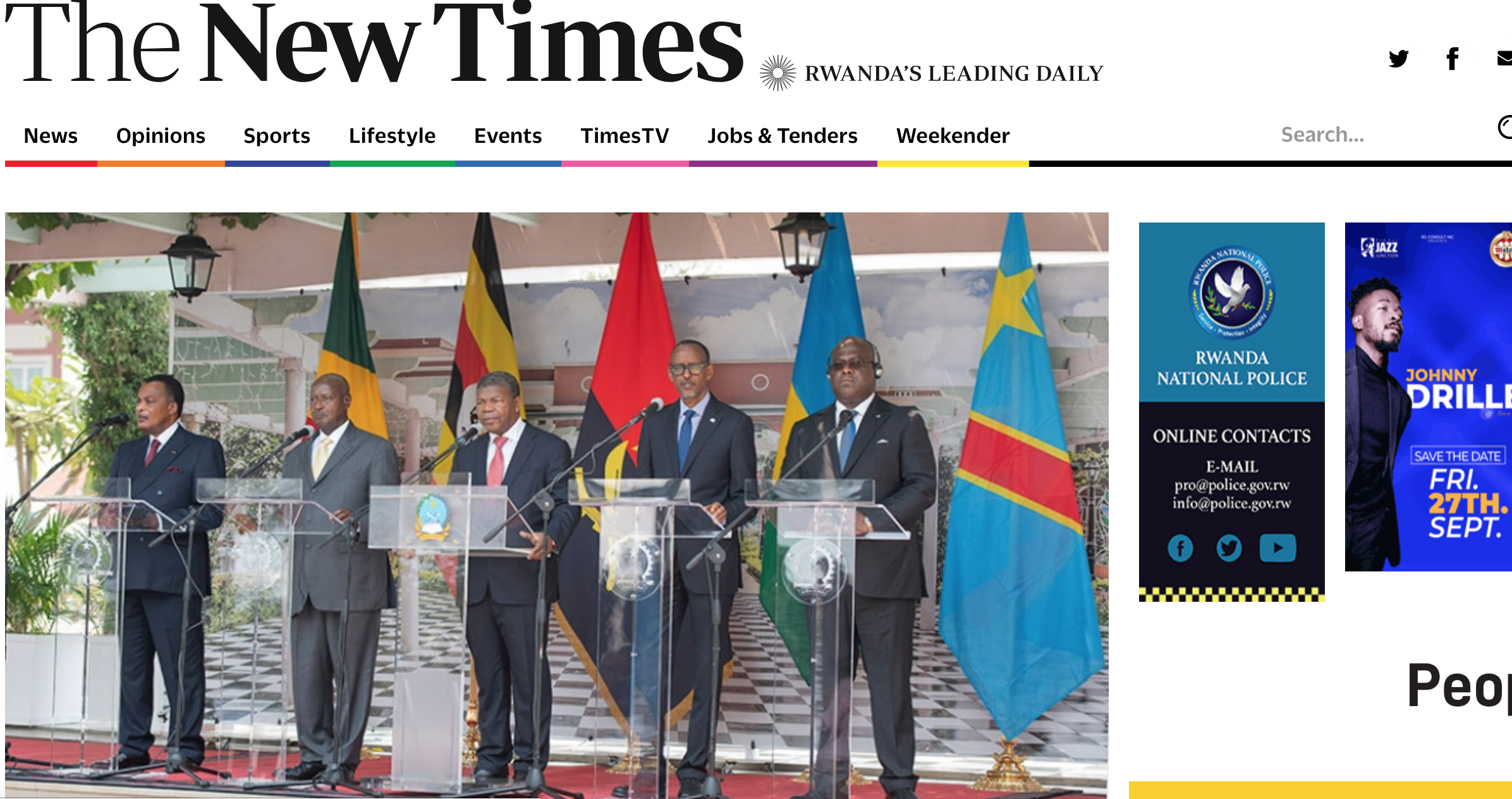 Kagame's handler Yolande Makolo claimed that Uganda was already in violation of the agreement.
"Disturbing signal from Uganda. Sign with one hand, stab with the other? Among initial issues that strained relations was Uganda facilitating Rwandan dissidents/fugitives including giving them platforms on state-run media to spew propaganda against Rwanda," she said.
Yolande and the rest claim the Uganda government has blocked Rwandan websites from access in Kampala, while on the other end remain silent on the counter-accusation that their government has blocked certain Ugandan websites from access in Rwanda.
Nile Post however randomly tried accessing certain Rwanda websites including the New Times and they all successfully loaded.