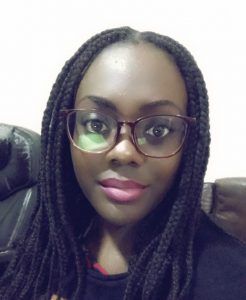 Tricia Gloria Nabaye
The history of accountability and corruption scandals in Uganda is weary when you have an investigation as the one conducted by NBS TV/BBC and the evidence of what is going on in government hospitals, you would imagine that the government would act quickly on such cases, but the evidence of little or no action is worrying.
The government is caught up in many scandals today, with the centre focused on the Bank of Uganda Money palette anomaly.
The Anti corruption Coalition of Uganda has over the years documented many corruption scandals that government officials have been involved in.
Unfortunately, no tremendous punishments have been imposed to deter others from engaging all the same.
One can strongly assert that the government thrives on the mismanagement of funds and resources.
There should be stringent punishments for public servants caught stealing from the people, for Ugandans to believe that something can be done and will be done to make sure that tax payers' resources are not wasted.
In the wake of the "Stealing from the Sick" documentary, key questions come to our tables yet again; Are we as citizens, holding our leaders accountable in providing for us the basic public goods that we pay for?
What are we doing to ensure service delivery in our constituencies and do we even know our stake in making sure that services reach us?
More than ever, civic engagement becomes very important in addressing issues of information sharing, participation and engagement of different local constituencies in their development and agencies.
A person who is informed is empowered. Ugandans need to know what roles and responsibilities they play in holding their leaders accountable.
Can we trust the arms of government to provide comprehensive investigation, justice and resolution on those caught in the corruption scandals and mismanagement of this season?
We need to be able to go beyond lamenting on what is and find working solutions with in our systems.
The lines have been drawn and to keep quite is to choose the side of the perpetuators.
We the people of Uganda and our government need to come to a resolve to prevent and curb the cancer that corruption is.
Through whistle blowing for example, as witnessed in the documentary, refusing to give bribes and holding our leaders accountable even before the election season, we can collectively choose to work for the greater good for our people and the progress of our country.
The author is a research fellow at Great Lakes Institute for Strategic Studies.