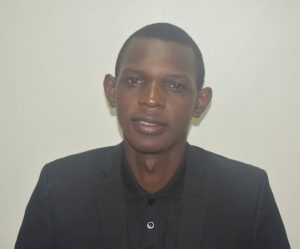 On Thursday 4th July 2019, Uganda Investment Authority (UIA) and National Information Technology Authority of Uganda (NITA-U) registered a significant milestone – breaking of the ground for the construction of an ICT Assembling Factory. The ICT plant will manufacture and assemble mobile phones, laptops, desktops and other ICT products, in a $15m (sh55.5bn) 5-year project.
This Factory is in a way the final touch of the sector's remarkable progress we have witnessed these past ten years but on the other side, it may as well be a signal for a new era dubbed the 4th Industrial Revolution (4IR).
In April, President Museveni inaugurated a National Taskforce on the 4th Industrial Revolution to provide a platform from which to inspire public-private cooperation and partnerships on issues related to the technological revolution.
That evening, President Museveni said; "I challenge the team to be practical. Why should we have software engineers who cannot make computers? Ugandan scientists must not just be users of gadgets, they must design and make these gadgets like computers. We should have complete integration from foundation to final products."
Of course the 4IR is much broader than the manufacture and assembling of computers and mobile phones as it covers a wide range of fields such as Artificial Intelligence, Big Data, Blockchain Technologies, Robotics, the Internet of Things, Cloud Computing, nanotechnology, biotechnology, genetic engineering among others but, what NITA is doing is a beginning we can't underestimate.
The plant will greatly reduce Uganda's dependence on imported ICT, and the timing of the plant is right because it will propel more aggressive growth within the ICT sector. Furthermore, the plant will boost economic growth and development and help in building local capacity through the transfer of ICT knowledge, skills, and expertise. To put this into context, our import bill for electrical machinery, apparatus and appliances the past 5 Financial Years starting 2015 is; 141.5, 192.2, 169.2, 158.9, and 153.7 million US Dollars. The ICT factory will not only reduce on this import expenditure but also improve our export earnings.
As we discuss the importance of what NITA is doing, it is important to reflect on the economic impact. Recently, the African Continental Free Trade Area (AfCFTA) was created and it has 54 out of the 55 AU member states, uniting 1.3 billion people and thus creating a $3.4 trillion economic bloc.
This is the largest trade bloc since the creation of the World Trade Organization in 1994. It is expected to boost regional trade by 15-25%. African nations currently trade only about 16% of their goods and services among one another, compared with 65% for the European Union member states. Africa has been lagging in the regional business corporation but we won't be far behind with the inception of AfCFTA. To deeper penetrate this regional market, some of the gadgets produced by the ICT Assembling Factory will come with self-charging solar units making them ideal for most rural African communities within the AfCFTA bloc.
The ICT Assembly Factory is going to be the first computer manufacturing plant in Uganda and in the East African region, and the second phone assembling company after 'LifeMobile', that was launched last year.
At the ceremony, ICT Minister Hon. Frank Tumwebaze urged Simi Mobile to consider integrating locally developed software into their products. Indeed I agree with the minister that there is a need for the company to be supported especially through local procurement of their products. In the 2 years under the National ICT Initiatives Support Programme (NIISP), the government has invested shs8.5bn in supporting over 70 innovations. More innovators are being supported in various incubation hubs.
NIISP was created to tackle ICT bottlenecks by creating a digital ecosystem through promoting the deployment of apps to create an open ecosystem in Uganda that shall enable government, companies & individuals to innovate & reach new markets. Therefore the ICT plant under the supervision of NITA has surely created a market for some of these innovations.
The Writer is a Communications Assistant at Government Citizen Interaction Centre (GCIC), Ministry of ICT & National Guidance.