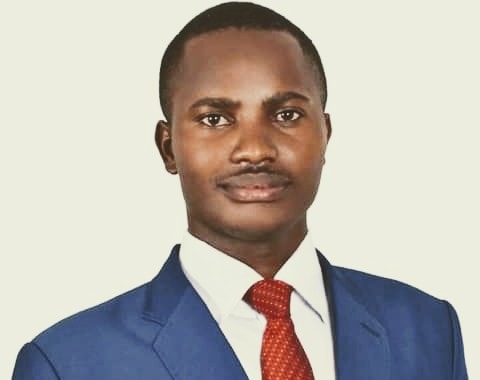 Many of us are apprehensive about the Ebola outbreak, but do we know that we can capably shield ourselves from the scourge using basics of personal hygiene?
On 12th June 2019, the Minister of Health officially declared Uganda invaded by the ebola disease through a press statement. Dr.Jane Ruth Aceng confirmed to us that the 5 year old boy who had travelled from Democratic Republic of Congo (DRC) with his mother had died of Ebola.
Correspondingly, on the subsequent day, another death from ebola of a 50 year old mother who had travelled with the 5 year old boy from DRC was confirmed. With such occurrence, do we have to be extremely nervous? I would say yes with caution.
For starters, World Health Organization (WHO) thinks that fruit bats of the Pteropodidae family are natural Ebola virus hosts. Ebola is introduced into the human population through close contact with the blood, secretions, organs or other bodily fluids of infected animals such as fruit bats, chimpanzees, gorillas, monkeys, forest antelope or porcupines found ill or dead or in the rainforest. For those enjoying the delicacies, it's time to opt for other meals.
Ebola also spreads through human-to-human transmission via direct contact (through broken skin or mucous membranes) with blood or body fluids of a person who is sick or has died from Ebola, objects that have been contaminated with body fluids (like blood, feces, vomit) from a person sick with Ebola or the body of a person who died from Ebola without forgetting that People remain infectious as long as their blood contains the virus.
The time interval from infection with the virus to onset of symptoms is from 2 to 21 days. A person infected with Ebola cannot spread the disease until they develop symptoms. Symptoms of EVD can be sudden and include fever, fatigue, muscle, pain, headache and sore throat.
These are followed by: Vomiting diarrhoea, rash, symptoms of impaired kidney and liver function and in some cases, both internal and external bleeding (for example, oozing from the gums, or blood in the stools).
While growing up in Ruhaama-Ntungamo , I witnessed a number of cultural practices which Banyankole enormously treasured to no compromise, just like other cultures do .It was mandatory not only to do a handshake but also exchange an exhaustive hug ,literally termed as obuhooro', which would last for over 5 minutes and parties would ensure that close contact ensues. To the worst of it, no effort would be taken to wash hands for prevention of any possible infection, indeed this is still the practice.
Other traditions may also not diverge appreciably, the northern, eastern and central will either hug or handshake on meet. For the west, this is complimented with kisses where there is direct exchange of fluids (saliva)
Aforementioned is that the Ebola virus spreads through direct contact with blood or body fluids of a person who is sick with or has died from Ebola. This implies that handshakes, hugs are contact areas for Ebola.
Yes, we value our tradition, but isn't it about time we put them a side (temporarily) in the outbreak situation to prevent ourselves from the deadly Ebola? If not we risk exposure of which chances of survival are very minimal.
Moving forward, lets properly wash our hands with soap and jik guided by information education and communication materials by Ministry of Health, listen to radios and watch TVs, avoid hugs, kisses and handshakes, report any suspected Ebola case to health authorities (Health facility and VHTs) and avoid any contact with the Ebola suspect or the sick to be able to keep our lives Ebola free.
For any person still lost regarding where to seek information on Ebola and any other outbreak, 0800100066 is a toll free of Ministry of Health offering immediate attention.
The writer is a Communications Assistant at Government Citizen Interaction Centre (GCIC), Ministry of ICT and National Guidance.