Traffic in Kampala will be diverted for the next ten to twenty days as construction on the Kampala flyover starts.
The Kampala Flyover Construction and Road Upgrading Project (KFCRUP) is a joint venture between Konoike Construction Company Ltd and the Shimizu Corporation. It will be supervised by the joint venture of NIPPON KOEI Co. Ltd and Eight Japan Engineering Consultants Inc.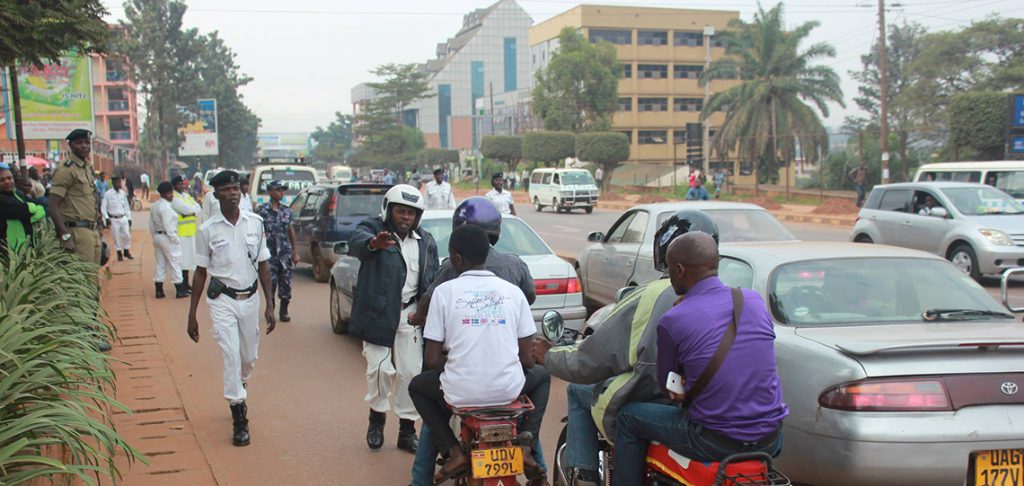 According to a statement from the Uganda National Roads Authority (UNRA) that has been accessed by Nile Post, the diversion is temporary and it will affect Nsambya Road, Queens way and the Clock Tower and Shoprite Junction for all the duration of the works.
"The general public is hereby informed that there will be temporary diversion of traffic around Clock Tower and Shoprite junction, along sections/parts of Queens Way and a section of Nsambya Road." The statement reads in part.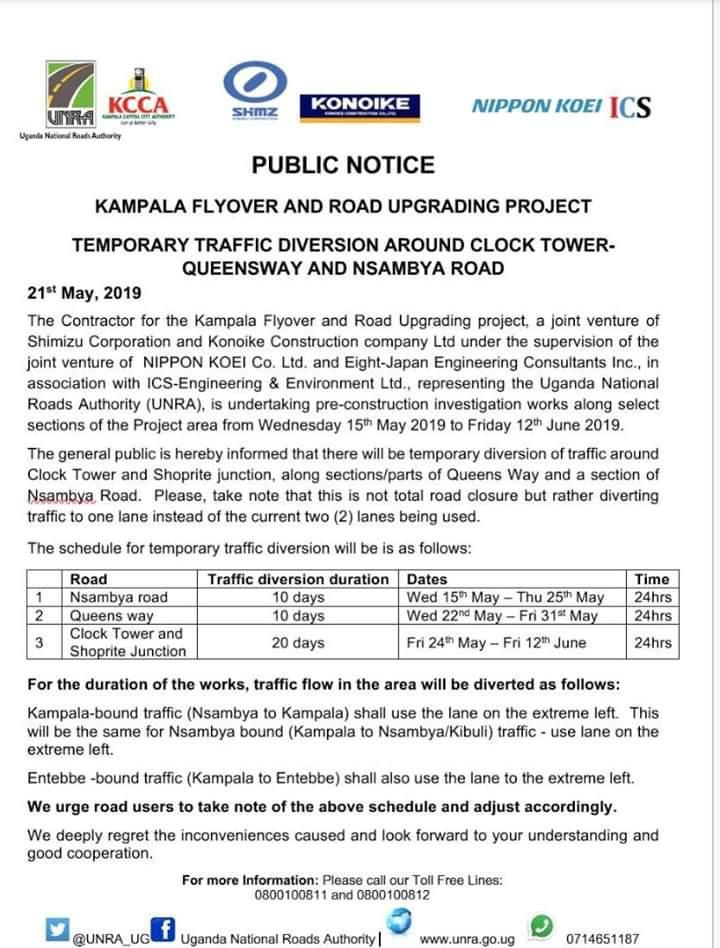 Nsambya Road and Queens way will be diverted for 10 days while Clock Tower while Shoprite Tower and Shoprite Junction will be diverted for 20 days until Friday 12th, June 2019.
For the duration of the works, Kampala-bound traffic (Nsambya to Kampala) have been advised to use the lane on the extreme left and this will be the same for Nsambya bound (Kampala to Kibuli).
Entebbe bound traffic (Kampala to Entebbe) shall also use the lane to the extreme left.
Motorists and cyclists have been cautioned to expect delays due to the traffic jam in these affected areas.
The Kampala Flyover Road Project is a road improvement project in the Central Division of Kampala. It will be executed in phases until completion.