The family of late Ronald Ssebulime has written to the Inspector General of Police seeking permission to demonstrate against failure by police to arrest minister, Aidah Nantaba.
Police in March this year responded to an alert by Nantaba over a suspected assassin who was allegedly following her with an aim of shooting her dead.
In the resulting fracas, Ssebulime was shot dead by Police in Naggalama but it was later found out that he was innocent as he was looking for directions to his children's school.
Police arrested several police officers who arrested Ssebulime alive and handcuffed him but shot him dead while on handcuffs.
In their letter, the deceased's family through their lawyers of Muwadda and Company Advocates say they are concerned with the police's conduct in regards to the investigations into the matter.
"The police has failed or ignored to apprehend Nantaba over her role in the murder, having provided wrong information,"the family says.
"The family is concerned that police has only produced one police officer out of the many accomplices who were with him and fully aided and abetted him in shooting Ssebulime dead."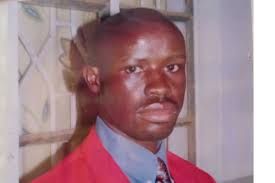 On Saturday, Nantaba during a thanksgiving ceremony in Kayunga insisted that Ssebulime had been sent to kill her .
The tough talking ICT minister said it is amazing that the person who ordered Ssebulime's shooting has never been arrested up to date by police.
However, in their letter, also copied to the Director of Public Prosecutions, Ssebulime's family say it is wrong for Nantaba to continue making wild allegations against the deceased and police turns a deaf ear to the statements.
"We are concerned about the reckless and insensitive statements by the minister which are provocative and heartless by imputing criminality on the deceased as a cover up of her roles leading to the murder of
Ssebulime."
The family also wants to demonstrate against failure by the DPP to prosecute Nantaba and the other police officers over the murder of Ssebulime.