A Ugandan woman, Kezia Nalwanga could have dreamt of returning to the country more successful than she had left 10 months ago. Things running through her head as she entered through Oman borders to her work destination could have been many, but all summarised with a complete turn around of her life.
Having been a kindergarten teacher at Child Care Primary School in Wakiso, where she was getting Shs250,000, Kezia saw she needed more to her life to be able to achieve the inner most dreams she harboured.
She quit the school in search for greener pastures and found another job at Jovia primary school in Nansana. However, Kezia's dreams were still far from reach.
While she taught at the school, she resided at her uncle's place in Wamala, Nansana. It is here that she got in touch with a neighbour, a one Sarah Nazziwa commonly referred to as Hajat.
The gossip days Nalwanga had with Hajat could have paid off when one day the latter told the former of a 'big deal" where she would leave the country and make so much money abroad.
Nalwanga did not hesitate, she summoned her family members and told them of the deal, asking for some contributions apparently for an air ticket, before she went ahead with preparations to go abroad and 'collect money'.
Hajat had informed her that she would be able to earn four times her current salary at the school, a deal too good to turn down and Nalwanga was all in.
On the day of departure, Hajat and Nalwanga boarded a taxi to Jinja where they met a one Hassan, who made arrangements to cross with Nalwanga into Kenya.
While in Kenya, Nalwanga was allegedly taken by road, and later by ship to Oman to start her journey to success as a house help to wealthy families.
Starts work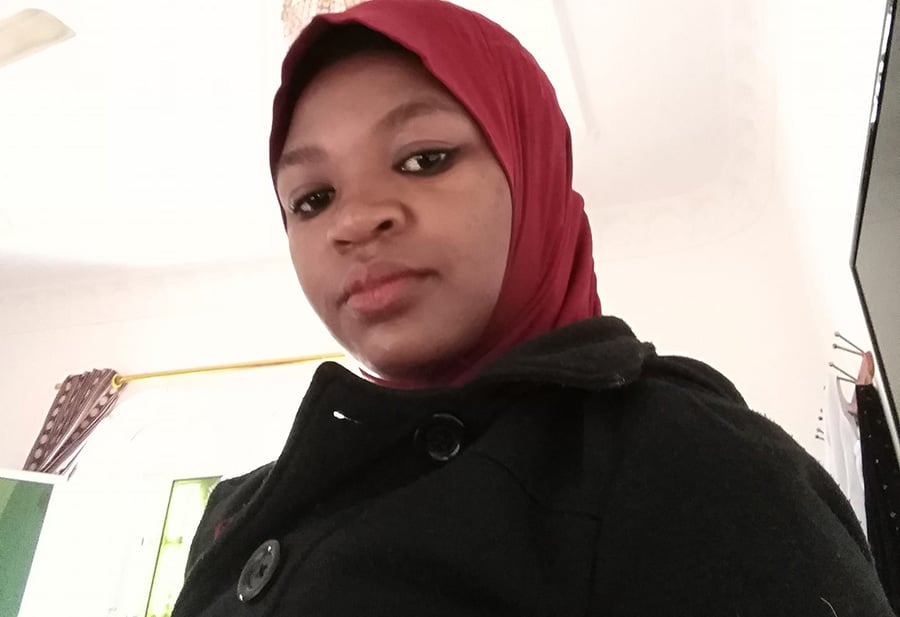 According to the Nalwanga's mother Dorothy Nakaggwa, the deceased was at first told she would be working in Jordan, only to find herself in Oman.
While in Oman, Nalwanga was told she would work as a house help for one specific family, only to be deployed in a gated community with a legion of families under her responsibility.
As if that was not enough, Nalwanga was given Shs700,000 as salary, Shs100,000 less than what she had been promised.
Nalwanga finds life hard
According to Nalwanga's mother, she found the conditions harsh and and yawningly different from her expectations. She tried several times to terminate her contract but it was not possible.
"She called me in October and told me she was planning to escape from duty because the condition was terrible," Nakaggwa said.
"She (Nalwanga) spent five days crying and not working, she pleaded with her authorities to let her go but they couldn't," she added.
According to Nakaggwa, the deceased then developed an excuse that she had lost her child and needed to return to the country to bury, but they they could not let her.
An unidentified male friend of Nalwanga's, says the deceased sent him several voice notes on WhatsApp claiming her life was in danger because her bosses were mistreating her and she was extremely overworked.
"She kept sending me messages and voice notes, saying that her life was in danger. She told me if I never hear from her she will have been killed."
Nalwanga escapes from duty
According to her mother, Nalwanga managed to escape from duty and dashed to the office that deployed her, expecting to find some refuge.
She was however left astounded when the authorities at the office instructed her to return to work or pay back Shs6m allegedly spent on her while on journey to and within Oman, did she have it? NO.
They then pounced on her and beat her terribly before asking that she gets in touch with her family to raise the said money in less than two months.
Family starts looking for solutions
When the family was faced with this demand, they went to search and found Hajat who introduced Nalwanga to this job.
"When we found her, she feigned ignorance at first. I played for her video clips of my daughter wailing. Unfortunately the Phone battery waned and I needed to charge it, I went to find some charge. On returning Hajat had gone into hiding and abandoned her home," Nakwaggwa states.
Hajat was later arrested by the police but released several days after on bond.
One Distress call from Nalwanga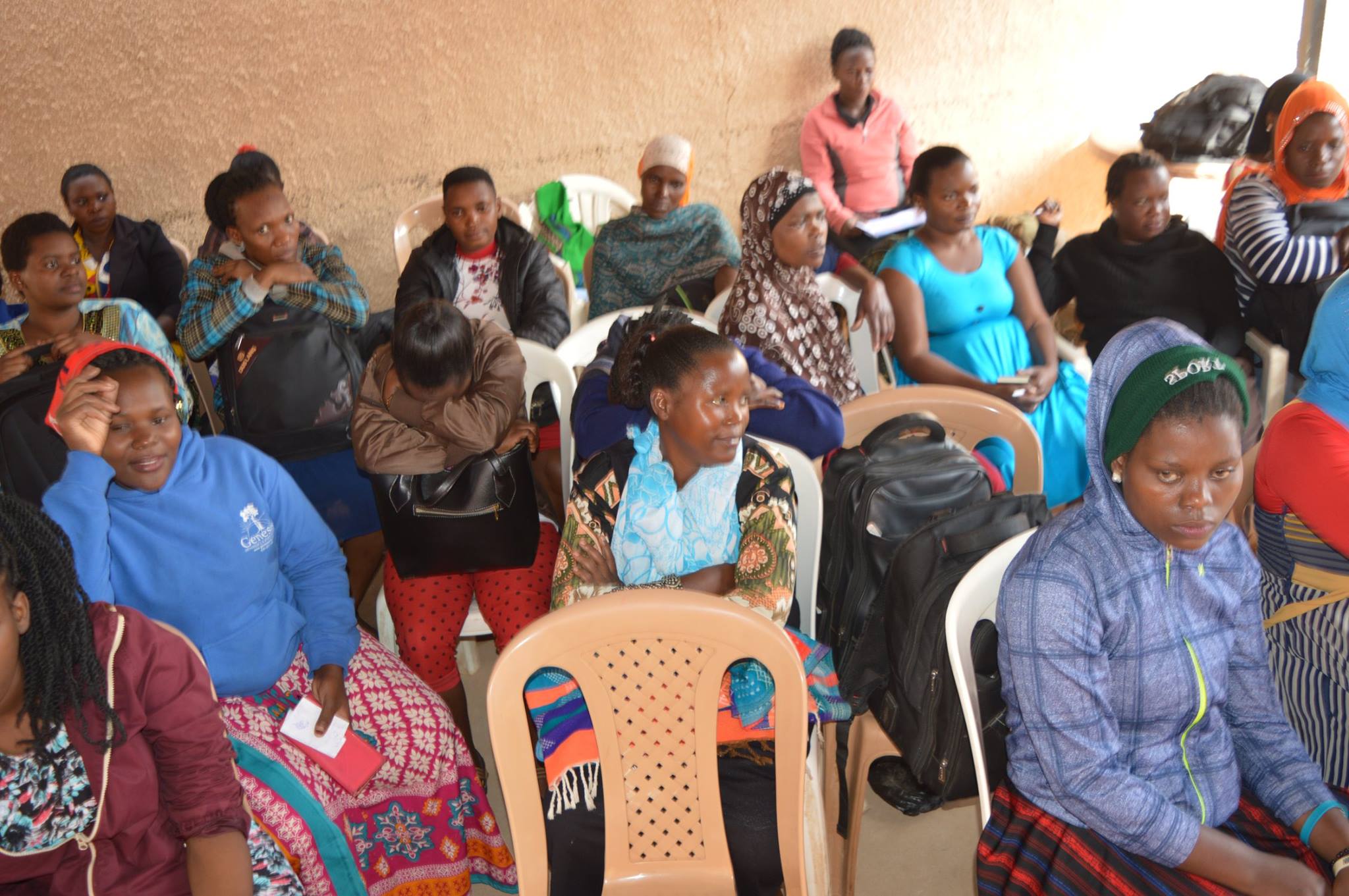 Nalwanga made another distress call from Oman where she was kept in custody at the office that deployed her.
"Mother, at least have some part of our land sold so we raise money and pay the man to set me free. The condition is so bad, I am dying," Nalwanga lamented in Luganda.
At this time, Nalwanga had injuries inflicted on her following the canes. She was also not feeding as they gave them only one plate of food yet they were about five of them.
In an earlier message to her family in Uganda, Nalwanga said she had seen a lot of 'hell' at the office. "The people at the office are murderers, they are killers, I can't stay here anymore. I think I will have to just return to the job and persevere until the two years' contract ends with God's grace, then return to Uganda."
Family seeks Interpol help
The family claims that they were referred to Interpol police offices in Kampala where they met an officer, a one Agaba (Assistant Commissioner). They were armed with video and pictorial evidence regarding the condition of their relative.
Agaba sent them to the ministry of internal affairs where they would make their report and consequently get help, but it never came.
The family went ahead with negotiations with the office in Oman and they sent Shs1.5m meant for air ticket money so that Nalwanga is put on plane and returned to Kampala, while they look around for the Shs6m to clear the debt in Oman.
According to an agreement signed between the family and Hajat, the latter was supposed to help raise money to pay off the debt. They were then given two weeks and they will be reunited with Nalwanga.
"After the first week, I was called by someone from Oman telling me my daughter had been killed," Nakaggwa said.
"They also sent me a message claiming that Nalwanga was killed by her boss and then strangled with a cloth at about 8pm."
Postmortem
According to a postmortem from Mulago Hospital, Nalwanga died of strangulation (suicide).
The family however, refutes the report, adding that Nalwanga's body was full of bruises and wounds from being beaten.
Burial
Nalwanga was buried yesterday at her ancestral home in Kikandwa, Wakiso amidst tears and anger, with many mourners accusing government of being negligent.
The family members urged government to put strict laws regarding movement of labor from Uganda to Arab countries.
Government has warned before
Last year, Government suspended externalisation of Ugandan workers to Oman, a nation on the Arabian Peninsula.
Ugandans working in Dubai, Qatar, Kuwait and Oman are on their own- Government
The minister for Gender, Labour and social development Janat Mukwaya explained that the decision to bar Ugandans from seeking Jobs in Oman was informed by reports of human rights violations against Ugandans in that country.
"Where we need immediate action is Oman, we have suspended any labour externalisation to the country due to the many cases of violation of migrant workers' rights," she said, adding that a fact technical finding mission will be sent to Oman to make reliable reports in order for Uganda to make binding political decisions."
Government insists that only Saudi Arabi and Jordan are the only ones allowed to import labour, others in different Arab countries are there on their own.
"Those that are in Kuwait, United Arab Emirates (UAE), Qatar, Bahrain and Oman are there on their own," she added.
Earlier, government had put a ban on export of labour to middle east countries but it only intensified underground recruitments, exposing Ugandans to human trafficking. This prompted government to lift the ban on only UAE and Jordan in January last year.
"Many have been using panyas (porous border points) ending up in problems. It is for this reason that we have lifted the ban," Mukwaya said.
A Nile post story about this subject was met negatively by Ugandans on social media, who claimed that government should leave people go work in Oman since there are no jobs in Uganda.
Promises for regulation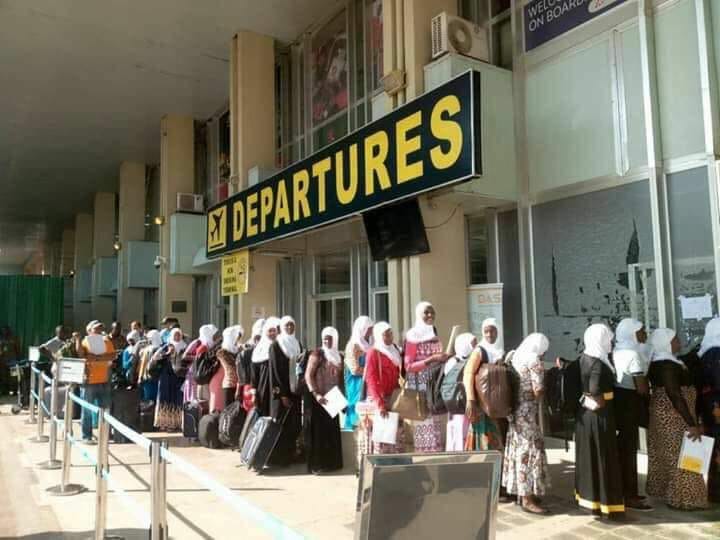 Government last year promised to regulate the labour export industry, weeding out the many export companies which did not fully meet standards and also opened a web portal to track Ugandans working abroad.
"All domestic workers will be provided with a telephone simcard on arrival by government," she said, adding "Recruitment companies should develop internal complaints and redress mechanisms for domestic workers. The government will also set up call centers and deploy Ugandan supervisors charged with the responsibility of monitoring the condition of Ugandans while on duty abroad."
Mukwaya said they have so far accredited 65 labour exporting firms and details will be published in the media to help Ugandans wanting to go abroad.
Kibedi's letter to Amin on murder of Shaban Nkutu, who was buried twice by the President
The writer is a private contributor to Nile Post