Schools, colleges, universities are the places where we spend the best years of our life. The life we miss the most, the life we wish we could relive, the life that gave us so much to remember, the life that inked so many memories, so many stories; from doing school homework to completing college, university assignments, from preparing for the annual school function to participating in the primary, secondary, college, university fest, from distributing birthday chocolates in school to throwing out lavish birthday parties while still students.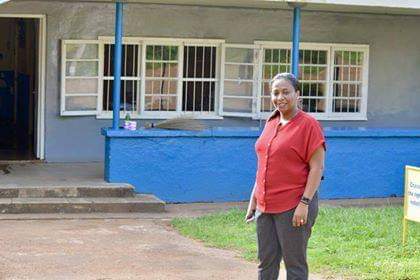 I wonder when time flew and we grew up? Life has changed and so have our priorities.The best of friends from school and university have become just another contact on Whatsapp and Facebook. (But you cannot stop missing them!).
However, there are times midst the chaos of our busy lives when we tend to walk down that memory lane. The roller coaster ride of emotions that you encounter when you visit your old school is something that is beyond words. The tinge of nostalgia instills you with numerous emotions and all you can do is take a walk down that memory lane accompanied with happy tears and sad smiles.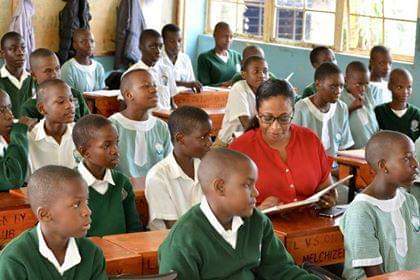 Born in Ethiopia Selam Bekele Kairu came with her parents who were posted In Entebbe Uganda 1992 as Station Manager with Ethiopian Airlines, Later on Selam and her two brothers Yosef Bekele and Henock Bekele (R.I.P) joined the prestigious Lake Victoria School Entebbe,
Salem on a short holiday in Uganda recently stepped in her former school premises in Entebbe, she was induced with that familiar touch. Everything has changed over the years but, the memories this school gave her and her brothers still remains intact.
She pictured herself running down the corridor, laughing carelessly, cracking jokes and having a gala time with her friends. Her eyes would be searching all those places which once were an important part of her school life.
The school main hall which witnessed enormous school functions and programmes "(I know it got boring at times!) I would literally come alive;" says Selam, She still found glimpses of herself in the corner of the school main hall, making faces at her friends. The way to library which still flicker her with the memories of defying all the library rules? When she couldn't stop chatting and gossiping while the library demanded her to have pin drop silence. The fact that she did everything apart from studying in library would bring a smile on her face.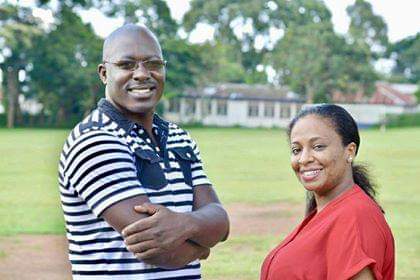 And, when time came Selam finally walked into one of her former classroom, the chaos and hassle of school, days were once witnessed once again. She would imagine her friends on every desk, shouting, laughing, fighting and sometimes studying too. (But only sometimes)
The school playground which was host of the annual sports day where HOUSES where represented by colors such as GREEN, BLUE,RED,YELLOW brought fond memories to her as a former team member of color BLUE , To her this still echoes with the cheers of her color group members . As this was the place where she fell umpteenth times and learnt to stand by herself.
And while standing in front of the school and having a look around the whole school, Selam suddenly realized that this was the place where she lived her life to the fullest and she still misses it like anything. Selam Bekele Kairu later began to romanticize her time in primary school; she had an overwhelming feeling of loss that came over her. The realization that she will never sit in those seats again or walk down the corridors as a student choked her up a bit.
That is how school life is! It's beautiful and profound in its own way. Once you have moved ahead in your life, leaving your school behind, you realize how beautiful life used to be there. It was once your own little version of heaven. The memories you made there will always give you that nostalgic tinge and help you discover smile. .
Selam Bekele Kairu was happy to visit her former school, Married with two children and lives in Kenya .
It's a weird sensation walking back into your old school for the first time after you've left. The place that was most likely your home away from home is now a place far away from your new home, whether you've gone away to university or have entered the job market or a family person, it can be an emotional experience to return for the first time as you rekindle great memories hence rejuvenating a feeling of becoming a pride of Entebbe.