The government through the minister for Children Affairs Florence Nakiwala Kiyingi has said will not hesitate to arrest infant singer Patrick Ssenyonjo alias Fresh Kid who is seven years, should he insist on performing rather than go to school.
According to Nakiwala, it is not legally right that Fresh Kid skips school in the name of performing as an artiste at his age.
"According to the Ugandan laws, children between 1 year and 17 years are not supposed to be used to generate revenue (through formal employment). These children can be trained in school as a co-curricular activity and offered a competitive ground with their colleagues, under the school curriculum with supervision and clear guidance," Nakiwala protested.
"Worse still, such a child should not be employed during a time at which they should be in school. We call that child labor or harmful employment. This is a violation of the child's rights," she added.
The minister said that those who are aiding Fresh Kid to break the law will be arrested as well as the infant singer himself.
"We have so many prisons here for children. Plus, those adults that are abetting this crime will also be arrested," she said.
Nakiwala was also dissuaded those who intend to attend functions organised for Fresh Kid, warning that they are also committing crime and will be penalised as the law stipulates.
What does the law say?
According to the Regulations of Employment of Children 2012 part II, section 3, a child under the age of 14 years shall not be employed in any business undertaking or workplace except; (a) for a light work under the supervision of an adult and (b) where the work does not exceed fourteen hours per week.
The section defines light work as that which; is not harmful to a child's health, development and not prejudicial to a child's attendance in school.
Accordingly, activities that are passed light according to this law include among others; Attending to/service guests, sweeping/mopping floor or house, washing clothes, polishing shoes, helping out in garden, and making purchases in the market.
The National Child Labor Policy defines child labor as work that interferes with Children's school attendance.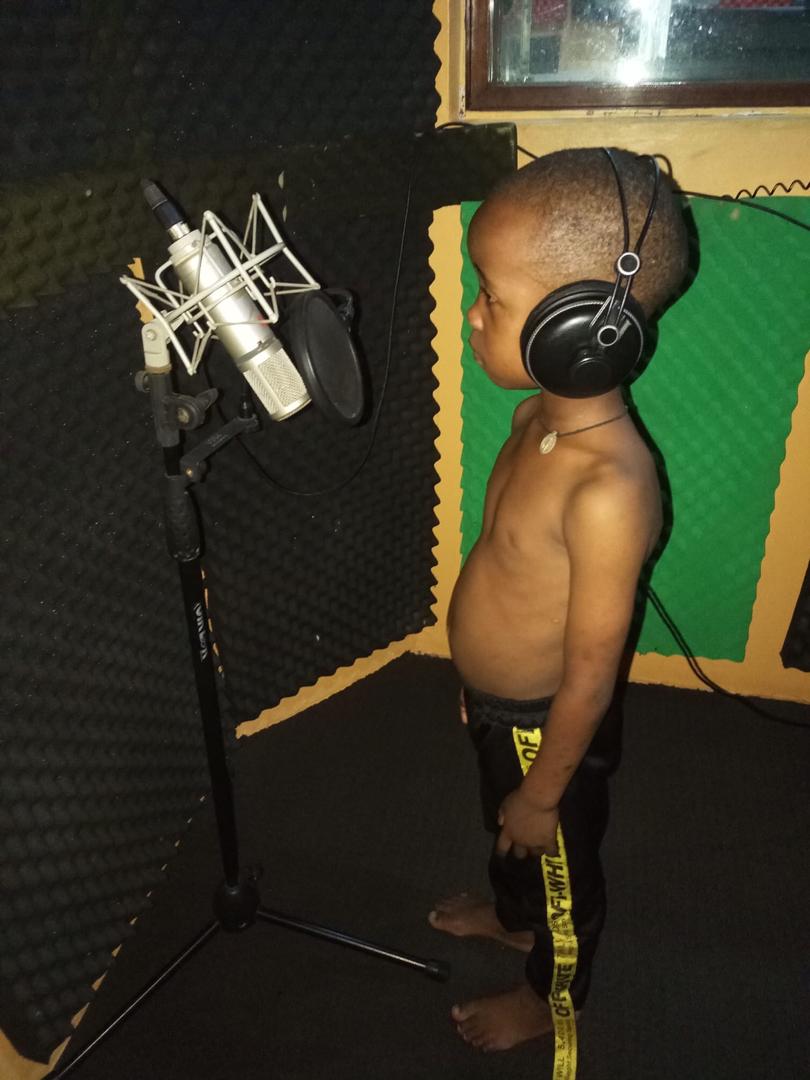 It further states that in extreme forms of child labour, characteristics like; dangerous tools, long hours of work, heavy loads and tasks, exposure to chemicals and dangerous substances, cruelty by employers, sexual abuse and exploitation are visible where the child works.
The constitution in article 34 (2) states that a child shall be entitled to basic education as a responsibility of the state and its parents.
34 (4) continues to state that: "Children are entitled to be protected from social or economic exploitation and shall not be employed in or required to perform work that is likely to be hazardous or to interfere with their education or to be harmful to their health or physical, mental, spiritual, moral or social development."
Children shall also be entitled to leisure and participate in sports and other cultural and artistic activities, which are not harmful to its development.
Fresh Kid's fired manager says he quit over failure to find infant singer's school
The Case of Fresh Kid
Fresh Kid came to the limelight this year after successfully miming rap songs belonging to another artiste- Fik Fameika.
He would soon record his own songs and then start touring different media houses for interviews as well as be hosted at different events.
Fresh Kid was this month hosted at comedy store show in Lugogo after 7pm.
During an interview with NBS TV after 5 show later this month, Fresh Kid indicated that he was not in school at the moment as he was busy shooting videos for his songs as well as carry on media interviews.
When asked if he goes to school, Fresh Kid said he does but declined mentioning the school.
"The school exists," he said.
His managers were not revealing either, adding that the infant singer goes to school but it is not to be made public.
Manager quits over Fresh Kid's school woes
A one DJ Fikie who was formerly managing the infant singer said he quit because the singer was not willing to listen to his advice regarding the life style of Fresh Kid as a young celebrity.
Fikie says he had advised that the little singer concentrate in school most of the times and avoid singing in bars late in the nights, and early morning interviews, but no one heeded.
"I used to manage Fresh Kid with Kamoga but I think we had different goals. The things we had agreed to work on were forfeited. I wanted Fresh Kid to spend more time in school and waste little time in bars, but they refused."
"I was told he studies, but I doubt, they have never told me which school he goes to. I have even never gone where he studies from. Fresh Kid doesn't study and if you interviewed him alone without that manager Kamoga, you would know he doesn't go to school," he added.