By Stella Kobulegyeya 
As Women's Day approaches, the Uganda Women's Network (UWONET) has called upon the girl child to embrace each other as women no matter their age differences.
This was during an intergenerational dialogue at Hotel Africana yesterday under theme "Solidarity in the women movement in Uganda" which brought together over 100 young women to deliberate on issues affecting them.
The dialogue urged young girls to work for solidarity so that the contribution of women in society is not underestimated since the ratio of men to women is 1:2.
Miriam Tusiimire, an author of a feminist paper Understanding the Diversities among Women said that women need to appreciate the way they are to attain a common agenda.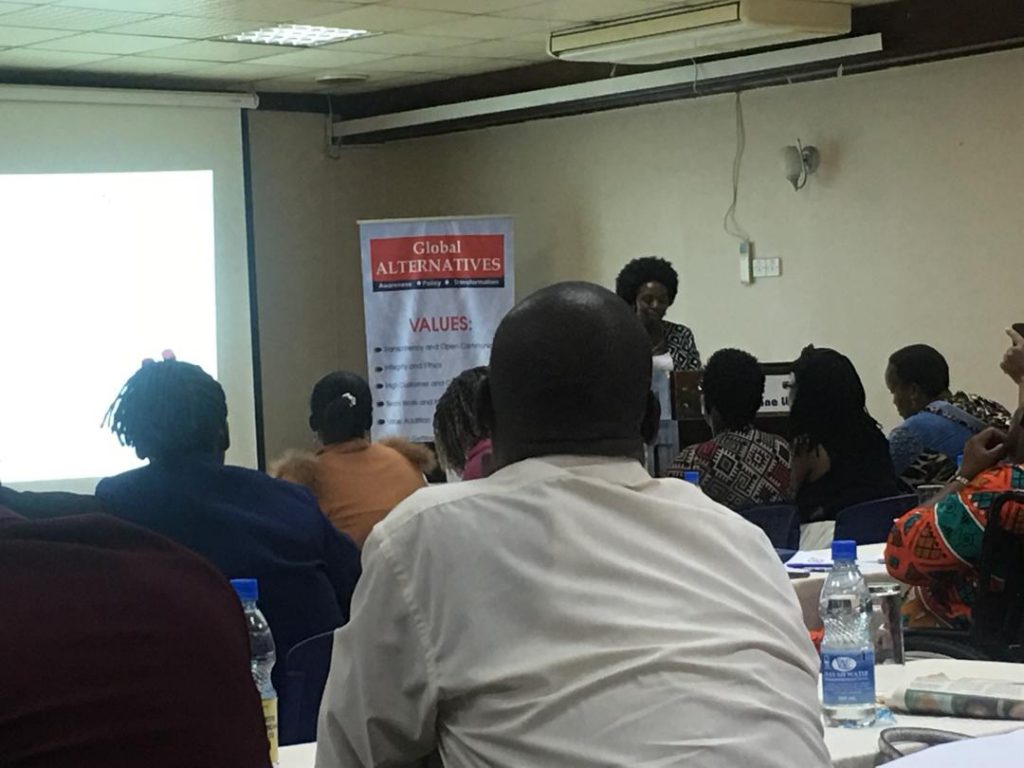 "This can be yielded if women identify things that bring them together as a united brand," she said.
She, however, told young women to also understand their differences as women and strengthen one another.
Hilda Tadria, a Uganda women's rights activist, said young girls in universities today are insecure and therefore end up being submissive to their lovers.
"These girls are made to cook and wash for their boyfriends and some are even beaten and tortured but stay silent because they fear to be denied," she said.
Tadria, through the dialogue advised the young women to seek for guidance in associations like Mentoring and Empowering Programme (MEMPROW) in order to rebuild and strengthen themselves.
Rita H Achiro-Lakor, the executive director Of Uganda Women's Network said that families that marry off young girls should be arrested. This is because they continue making the girl child inferior to the boy child.
She also called upon women to organize and motivate themselves by stepping out for big job opportunities and showing interest in what they want in life rather than being ordinary.