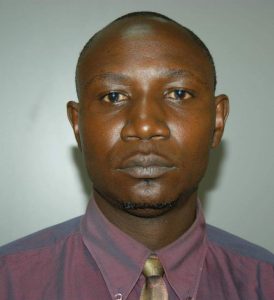 Just like the legendary Biblical and Qur'anic story of creation where we had a pair of Adam and Eva, in Buganda, we too have the story of Kintu and Nambi. According to this tale, Kintu was poor when still single, but became a wealthy man and a king, upon marriage of Nambi, a daughter of Gulu who came with a lot of riches.
Bunyoro and Buganda were twin sister rival states despite a common origin of Luo Babiito; Isingoma Mpuuga Rukiidi of Bunyoro and Kato Kimera of Buganda. So Kabaka Winyi fought with Kabaka Nakibinge and Bunyoro captured Gomba and Butambala counties, Nakibinge was killed and Baganda almost were drowned into Lake Victoria. It had to hire mercenaries from Sese islands led by Kibuuka Omumbaale and drove Bunyoro out of Mawokota, Gomba and Butambala and extended even further.
In those long battles, the role of Nakibinge's wife, Nannono,, who used to sharpen reeds as the Baganda army had run out of spears, could not be under estimated. The other co wife Namulondo, played a role in installing her son as a baby, Mulondo, as the Kabaka. When he grew up, a throne was prepared for him and thus it was named Namulondo up to today.
In Buganda kingdom, there was no Queen as the Kabaka was polygamous almost marrying from all other clans. But the senior wife, Kaddulubaale, was very important. However, there was Namasole (Queen Mother) and Nnaalinnya (Princess Royal) and those were very important offices reserved for women. They are still important up to today.
Women in Uganda have led and been followed in other areas like Dr. Josephine Nambooze, the first African medical doctor in Sub Saharan Africa, Florence Lubega, the first woman in Legislative Council and later first Deputy Minister in Uganda's post first independence government. Princess Elizabeth Bagaya was the first woman cabinet minister in Uganda during Idi Amin's regime and the late Dr Sarah Ntiiro who is believed to be the first female University graduate in East and Central Africa remain notable individuals in Uganda's history of gender equality.
In the liberation struggle, the role of Lt.Gen.Proscovia Nalweiso, Hajjati Capt. Janati Balunzi Mukwaya now Minister for Gender, Labour and Social Development, Capt. Gertrude Njuba, Capt. Oliver Zizinga, and many others, was very significant. By the time National Resistance army (NRA) now Uganda Peoples Defence Forces (UPDF) captured Kampala, it had a women battalion commanded by Nalweiso.
After capturing state power, the National Resistance Movement (NRM) reserved one post at all levels of leadership for a woman in addition to ladies being at liberty to compete with men on other posts.
Under the NRM Government, for the first time Uganda had not only a good number of women as cabinet ministers, deputy ministers, permanent secretaries, undersecretaries, etc, but also a Vice President in the names of Dr. Specioza Wandira Kazibwe, and a Speaker and deputy Speaker of Parliament in the names of Rebecca Alitwala Kadaga and Betty Okwir and also Prof. Victoria Mwaka who was Deputy Chairperson Constituent Assembly.
Uganda by now has an endless list of current and former female minister who include; Gertrude Njuba, Joyce Mpanga, Victoria Ssekitooleko, Rhoda Kalema, Florence Lubega Byekwaso, Betty Bigombe, Namirembe Bitamazire, Miria Matembe, Mary Karooro Okurut, Esther Mbayo, Betty Aketch,and very many others. For Under Secretaries, there was Princess Dorothy Nassolo, sister to Kabaka Ronald Muwenda Mutebi, who was for a long time, Under Secretary Ministry of Internal Affairs. Uganda has also had female presidential candidates; Maama Mira Obote in 2006 on Uganda Peoples Congress ticket, Betty Namisango Kamya in 2011 under Uganda Federal Alliance and Maurine Kyalya, who was on an independent ticket and was once a presidential special assistant for Poverty Alleviation in Busoga.
In the judiciary, we have had the late Justice Leticia Kikonyogo as Deputy Chief Justice and other justices like Justice Julia Sebutinde in International Criminal Court, Justice Solome Bosa in the World Court of Justice. Justice Catherine Bamugemmerere is also currently making headlines in land commission of inquiry.
In the media, apart from war correspondents like the late Caroline Lamwaka that used to work with New Vision during the war in Northern Uganda in late eighties and early nineties, there are many female journalists and broadcasters that have made a mark. Among these is the New Vision Editor in Chief Mrs. Barbara Kaija, New Vison News Editor Hellen Mukiibi, Sunday Bukedde Editor Margret Nankinga, and many others.
So, according to the late Col.Muammar El Qaddaffi, who was one of the champions of the women emancipation in Africa, African women should not copy and paste from the West where women have turned into masculine, but should only fight for their rights while remaining feminine. Even the pre-colonial Africa had such although there was some oppression like denying women a chance to eat nutritious foods like chicken and grass hoppers.
As we cerebrate the International Women's Day 2019, where the theme is "…think equal, build smart, and innovate for change," we should ensure that men and women are equal but not uniform. Women should continue to play their gender roles and men too should play their gender roles but on an equal platform. Happy Women's Day to all.
The writer is a Communications Assistant at Government Citizen Interaction Center (GCIC), Ministry of ICT and National Guidance.