By Ritah Tugumisirize
Table toppers KCCA FC will today host URA at the Startimes stadium in Lugogo while second placed Vipers travel to Arua to face off Onduparaka at the Green Light Stadium in two of the five fixtures of match day 21.
Mike Mutebi's side will be looking to stretch their home unbeaten run against a side that hasn't lost a single game on the road.
It is to an extent a pressure game for the garbage collectors since the league is their only hope for silverware this season having been ejected out of all the Uganda Cup and the CAF Confederations cup.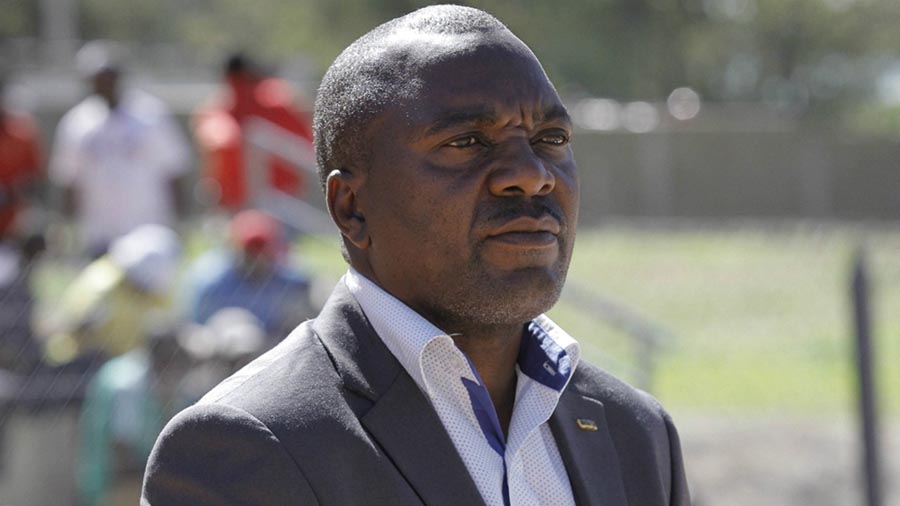 The taxmen will present a tough test for Mike Mutebi's side. They have conceded only eight goals in the league, the least by any club in the top division, and their shot stopper James Alitho boosts the most cleansheets.
Sam Ssimbwa's also have a record as the best travelers, with their two losses in the league coming at their rented home, the Mandela National stadium. One of these was a narrow one nil loss to KCCA FC.
Should URA FC humble the Yellow lads and Vipers wins in Arua, the gap between KCCA FC and the venoms will be trimmed to only a point.
While addressing the press during their pre match press conference at the Startimes stadium in lugogo, Mutebi acknowledged two important things.
One, that they face a solid team this Tuesday, and two, that the title race will go down to the wire like it was last season.
"URA FC is not only defensive but also very organized so the onus is on to try to break those lines, we are prepared for that since we have a couple of experienced players that will match URA."
"The league is still going on and I believe at least four teams are still competing for this trophy, its still open. The trophy will be won on the final match day," Says KCCA FC manager Mike Mutebi.
"All I can do now is ensure my team plays better as we eye the trophy, the boys' performance is still at 50% but they are better than most teams. The best part about this is that the fans will have to enjoy the game till the final day," added the gaffer.
KCCA FC has recently dipped in form only winning two of their last five fixtures with a mere four goals, two against BUL FC and one each against Onduparaka and Police FC.
In their last game against the Cops, the Kasasiro boys were lucky to leave with a point as Abdallah Mubiru's side was all over them in the one-all affair.
Mutebi has a few injury concerns. Young start Mustafa Kizza who scored their goal against the 2005 champions on match day 20 and midfielder Julius Poloto are both waiting to pass late fitness tests, that will determine if they are to play tomorrow, the gaffer confirmed.
Meanwhile, Sam Ssimbwa whose side they will be facing also has injury worries in his camp. Midfiler Siraje Ssentamu remains out with injury, Abdallah Nyanzi returns but isn't match fit and so is Allan Mugalu while goal Keeper Nafian Alionzi just returned to training after finalizing his exams.
Simbwa who did not only play for KCCA FC all his career, but also coached them, admits that he knows the club but that will count for nothing tomorrow. He admits it will be a difficult game but one they can win.
"I not only coached KCCA FC but also played for the team as well, its like my second team but when it comes to facing each other, its going to be tough because neither of us wants to be defeated, I have to get the three points from them."
"Am aware of their home record, its going to be tough but since I have always regarded all my games as away games even those at Namboole , this will not be exceptional," said Sam Simbwa
URA is fourth on the league table with 32 points while KCCA FC is top with 45 points.
In the other games to be played today, Vipers SC be looking for their first win at Onduparaka's Green light stadium in Arua, in a game that will be televised live on the home of sport Sanyuka TV, bottom of the Pile Paidha Black Angels will be looking for their second win in a row against and third in the league when they travel to Maroons in Luzira, Ndejje University will hope to maintain the form that humbled Tooro united in their last outing when they host Express FC while Mbarara City will attempt to bounce back from their home loss to Onduparaka in the last match, when they visit Kirinya Jinja SS.