By Benson Ongom
Hundreds of businessmen and women at Elegu border market has been left in tears as fire gutted at their market and shops.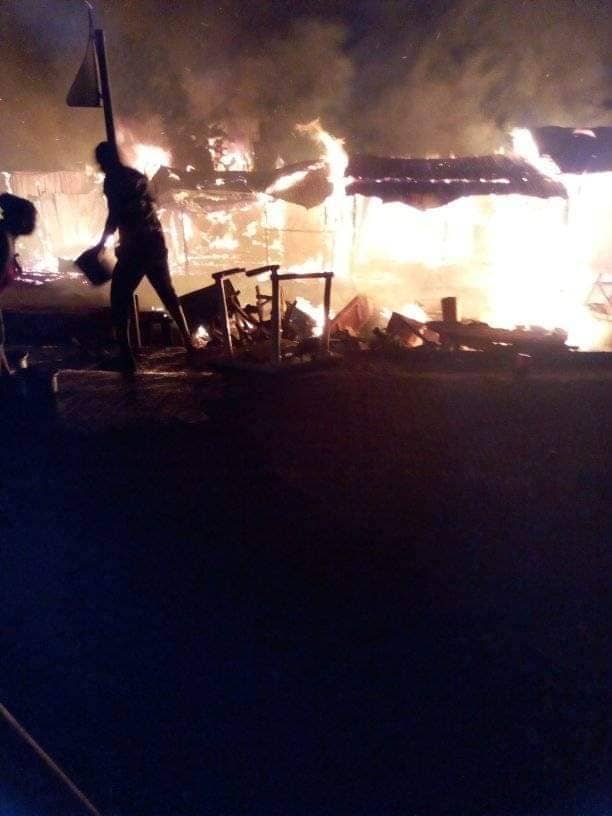 According to Aswa region Police PRO Patrick Jimmy Okema, over 36 kiosks which include shops, clinics, and salons have been destroyed by the fire. Sources say the fire started sometime at 2am this morning and may have been caused by an electrical short circuit.
The market that sits on the Uganda-South Sudan border has suffered many fires over the years. Almost every year, traders have to contend with fires that destroy goods worth millions of shillings. Nonetheless, the market continues to attract business people because of the robust trade between the two countries.