By Jordan Mubangizi
Prince David Wasajja Kintu, younger brother to Kabaka Ronald Muwenda Mutebi, has ran to the land commission to save family land, that was stolen from his father Sir Edward Mutesa by the former Justice Benedicto Kiwanuka and ended up in the hands of Dr. Mohamed Buwule Kasasa. The contested block 397 Mutungo is home to the ministry of defense headquarters, CMI, ISO and ESO and local communities of Mutungo. The royal family wants a resolve to the dispute that has led government to lose money in billions.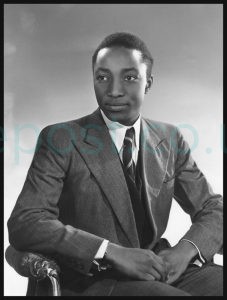 Prince David Wasajja Kintu took to the stand, to narrate the protracted efforts by the royal family to get back their father's land, that was stolen from him while in exile. Sir Edward Mutesa, acquired the said land block 397 Mutungo in 1946 and had it fully registered in his names as a private estate. Wassaja alleges that the 640 acres however became a target of land grabbers in 1967, when the then Chief Justice and DP president Benecdicto Kiwanuka spearheaded the efforts to take the land.
Benedicto Kiwanuka illegally got the land registered in the names of Kwemalamala Kintu, then transferred it into the names of his company Victoria Investments and then into his names. However, after his death in 1972 the land was again unscrupulously transferred into the names of a one Dr. Mohamed Buwule Kasasa
Buwule alleges that Sir Edward Mutesa was financially bankrupt and wanted money and Buwule bought the land from him through Charles Migane Njonjo the former Kenyan attorney general, although there are no documents to that effect.
It is, however, alleged that since Dr Buwale was the first Muslim doctor and a friend to the then President Iddi Amin who was at that time giving away Indian and government properties to friends, Muhamed Buwule was given this land.
The contested land is now home to the Ministry of Defense headquarters, CMI, ISO, ESO and is also home to many locals in Mutungo, Mbuya and Kireka.
The royal family wants an urgent resolution to the protracted contest that has spent over 10 yaers in court since the current owner Dr. Muhamed Buwule, sold the land to government at 2.4 billion shillings but could not get government a title due to the caveats that were lodged on the land by the Mutesa family. Wasajja says if this is not resolved, government might pay up to 9 billion shillings to Kasasa due to the contractual clauses.
Tomorrow, Dr. Muhamed Buwule will appear before the commission to give his side of the story.